Baker, Eilert React to RaeQuan Battle's Denied Appeal in Joint Statement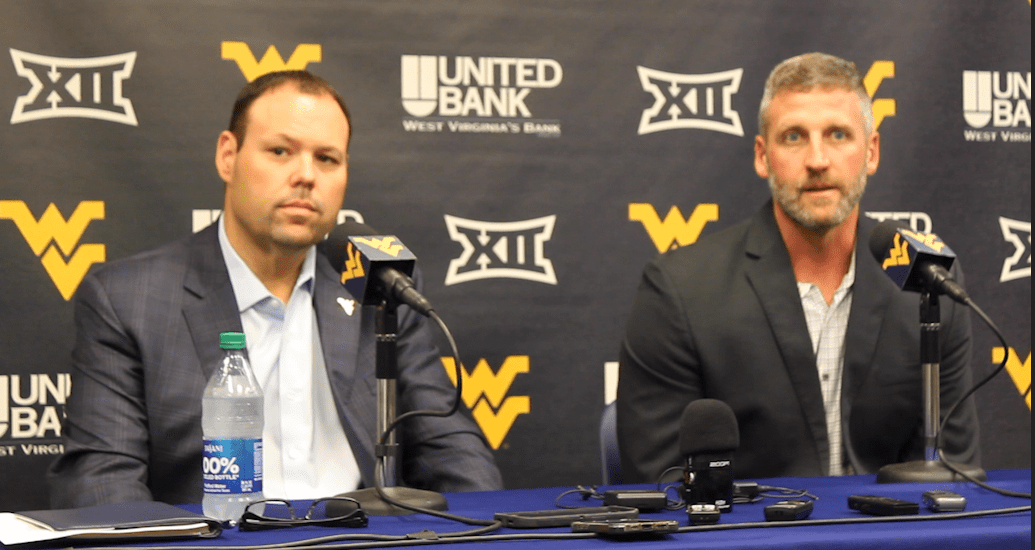 On Tuesday afternoon, it was announced by WVU Director of Athletics Wren Baker and basketball interim HC Josh Eilert that RaeQuan Battle's waiver had been denied in the appeal process. Baker and Eilert completed a joint statement about Battle's situation per release.
"On behalf of West Virginia University Intercollegiate Athletics, we believe the NCAA has made a grave mistake and misjudgment with regard to first denying RaeQuan Battle's request for a waiver and now in his eventual appeal. Both denials have produced nothing but hardship and penalty.
The intent of the transfer waiver process is to provide relief for extenuating and extraordinary circumstances that are outside the control of the student-athlete. There is no question that RaeQuan's case clearly calls for a waiver so that he can continue his academic and athletic career on a positive tract. Despite overwhelming evidence that RaeQuan clearly meets the established criteria for relief, the NCAA's decision to deny does nothing but penalize a student-athlete for negative situations and environments that others have caused him.
As our peer institutions have noted recently during this waiver process in their respective cases, we join them in being confused and saddened by the arbitrary process.
Dating back to at least 2013, RaeQuan has endured a vast amount of trauma in and around his life. It was published earlier this year that RaeQuan was the only Native American to play in the 2023 NCAA Men's Basketball Tournament. He is believed to be the first from the Tulalip Tribe to receive a Division I basketball scholarship.
Disappointed, disheartened and certainly frustrated are the emotions our entire basketball program is dealing with right now due to this short-sighted decision. It has already been requested by the Division I Board of Directors to review the existing transfer rules and waiver guidelines. Furthermore, the chair of the board was specifically quoted stating the NCAA would 'continue to view student-athlete well-being and mental health as a priority for the Association.' RaeQuan clearly meets the criteria, but once again the NCAA has failed to do the right thing for the well-being and mental health of thestudent-athlete. The right thing would improve the life of a young student-athlete and correct his path to academic and athletic success.
RaeQuan Battle should be playing basketball for West Virginia University while he continues to pursue a bachelor's degree at WVU, and we will continue to have his best interests in mind and fully support RaeQuan."
For now, Battle will have to sit out for the 2023-24 season and will be eligible next year.
Most recently, Cincinnati big man Aziz Bandaogo was approved on Monday afternoon after the NCAA asked for a three-hour window for extra consideration after pending legal action. By 5 p.m., the NCAA approved Bandaogo for immediate eligibility. Bandaogo, whose initial and appeal waivers were denied, averaged 11.5 points, 10.4 rebounds and 2.9 blocks at Utah Valley. Bandaogo is a multi-time undergraduate transfer who acknowledged having mental health problems to the NCAA.
A joint statement by WVU AD Wren Baker and basketball interim HC Josh Eilert on RaeQuan Battle's denied appeal pic.twitter.com/difcwDxmEt

— Ethan Bock (@ethanbock_) November 21, 2023