WVU Women's Soccer Suffers NCAA Tournament Loss to PSU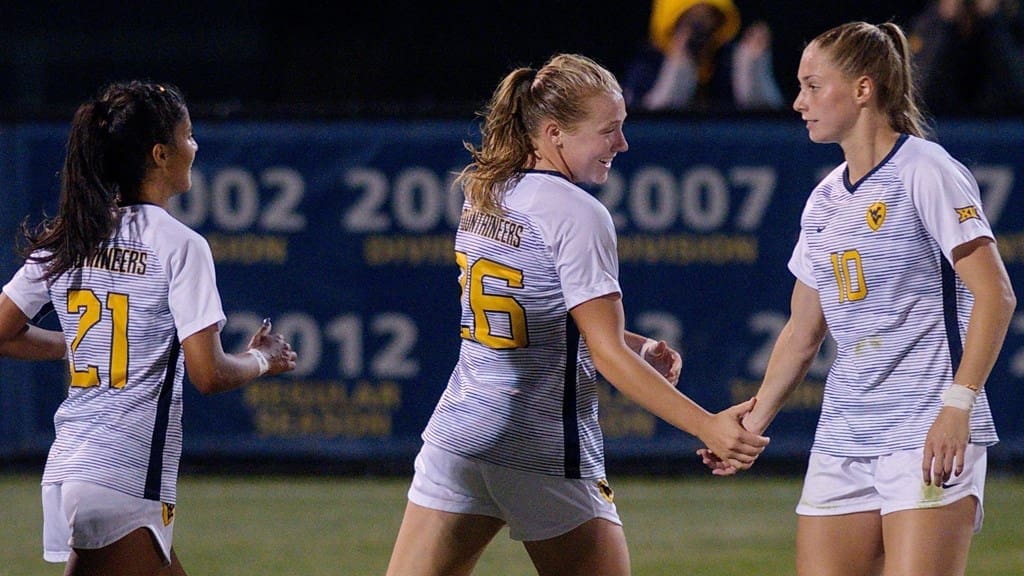 Penn State women's soccer defeated West Virginia 4-0 in the NCAA playoffs on a snowy Friday night. It was a rematch from a 2-0 Penn State victory towards the start of the season. In this one, Penn State pulled away in the second half, scoring three of their four goals in the half.
Penn State had control of the game from the start, almost literally as they scored 18 seconds into the game. Kate Wiesner set-up Peyton Linehan for a header in the box for the games first goal.
West Virginia looked poised to tie things up several times in the first half, and they actually outshot Penn State 5-1 in the half. However, Penn State connected on their lone shot giving them a 1-0 lead into halftime.
It was in the second half when things would break up for Penn State and they'd pull away for the victory.
10 minutes into the second half Penn State connected for their second goal on the night when Penelope Hocking found the net on the left side, the goal was again assisted by Wiesner who had an assist on three of the four goals.
Things were still manageable for West Virginia despite being down 2-0. The third goal was the killer and it came almost immediately after the second. About a minute after the second goal Penn State was able to get the ball in the box once again, but Gabrielle Robinson was called for a foul in the box and that set-up Penn State for a penalty kick. Cori Dyke connected, and Penn State went up 3-0 making the game out of reach.
Penn State would get one more goal in the 68th minute by Amelia White but the game was already over by that point. Penn State won 4-0 and will advance to the Sweet 16 to play Virginia.
As for West Virginia, their great season ends with a Big 12 title but only a second round appearance in the NCAA tournament.