Georgia QB JT Daniels Calls Out WVU as One of Three Potential Transfer Spots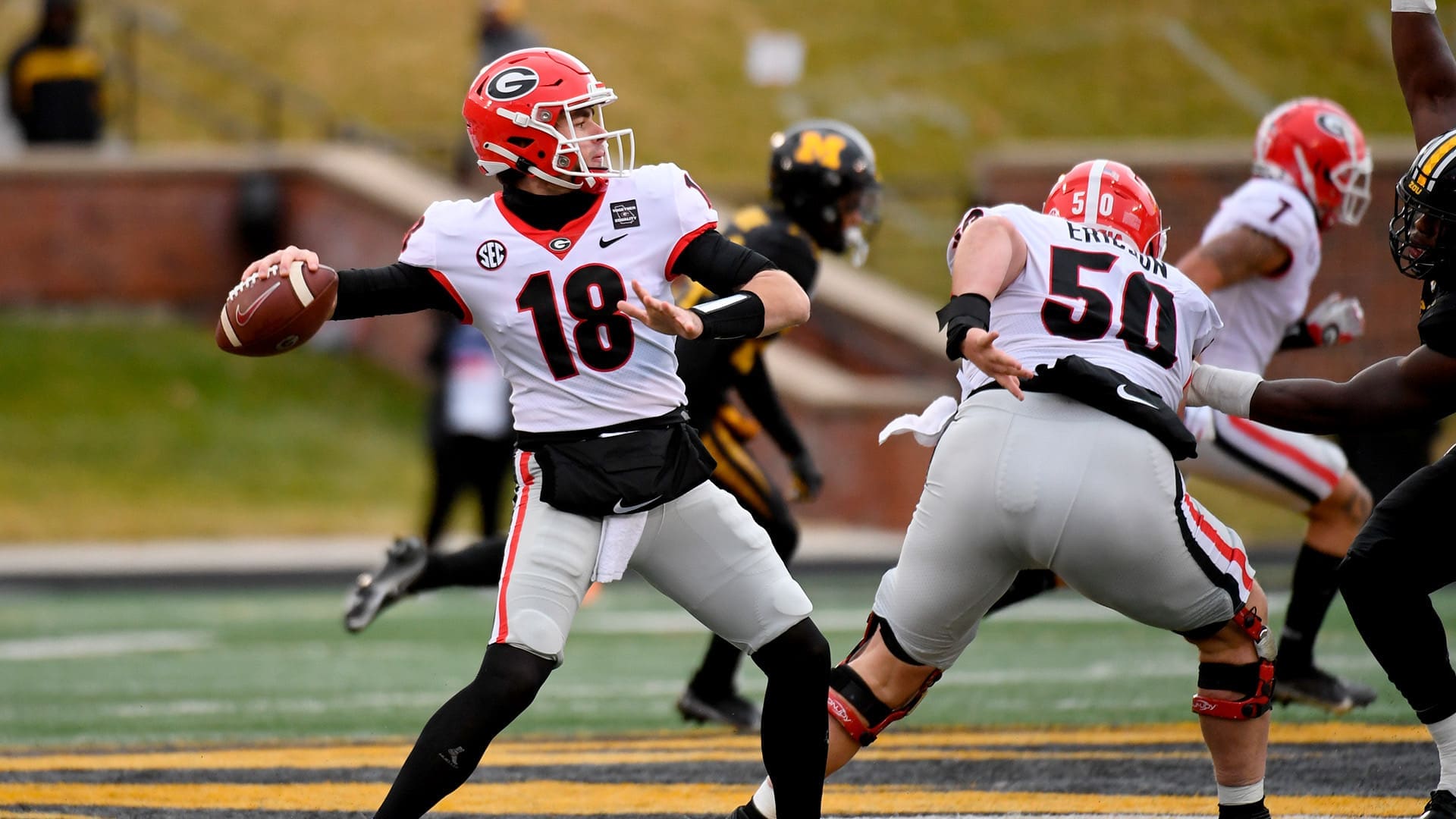 JT Daniels, Georgia's grad transfer, still has WVU Football on his radar.
According to ESPN's Pete Thamel, Daniels is expected to visit head coach Neal Brown's program in early April. He will be immediately eligible after receiving his Bachelor's degree in Psychology from the University of Georgia.
Daniels is expected to decide between Oregon State, Missouri and WVU later this spring. He'll be immediately eligible after graduating from Georgia. Daniels has played at both USC and Georgia after coming out of Mater Dei as an ESPN 300 recruit in 2018.

— Pete Thamel (@PeteThamel) March 18, 2022
Daniels entered the transfer portal in Jan. 2022 and has narrowed his final year of eligibility to either Oregon State, Missouri, or West Virginia. He finished his career with the Bulldogs with 10 games played, and 1,953 passing yards on 148-of-213 for 17 touchdowns and five interceptions. If he was to select WVU, he would reunite with his 2019 USC quarterbacks coach, now-WVU offensive coordinator Graham Harrell.
Welcome to the new home of WVU football and basketball breaking news, analysis and recruiting. Like us on
Facebook
, follow us on
Twitter
and check us out on
YouTube
. And don't forget to
subscribe
for all of our articles delivered directly to your inbox.