What the Run-Pass-Option means for WVU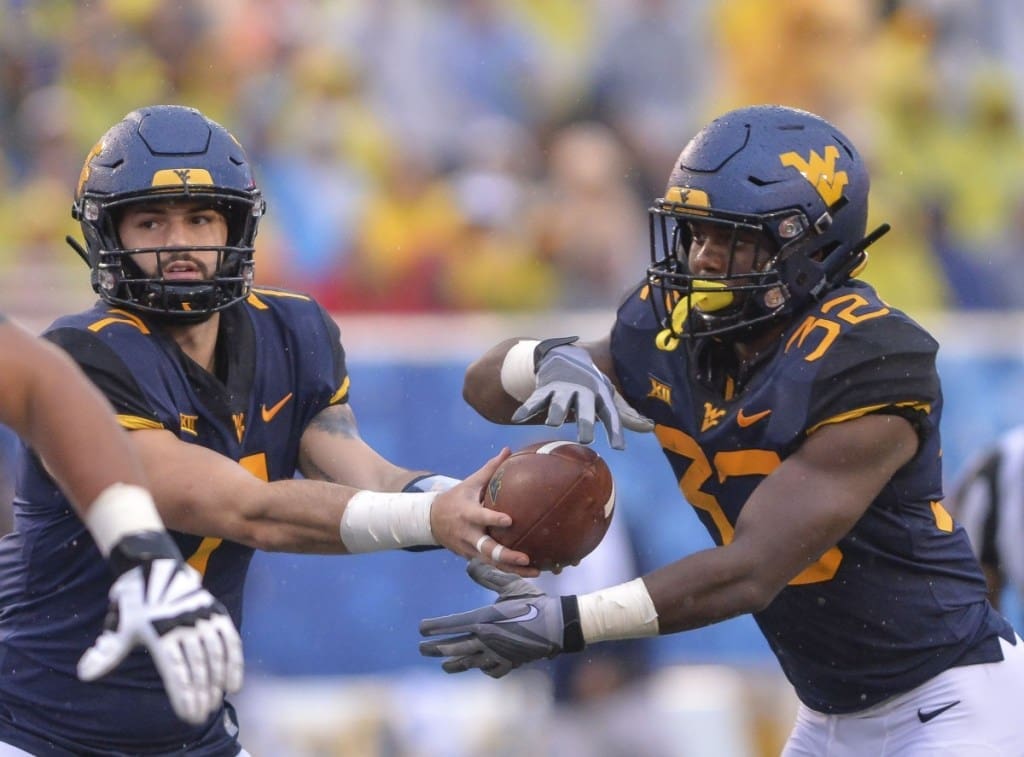 Maybe to Dana Holgorsen it's not worth mentioning. Maybe Holgorsen and offensive coordinator Jake Spavital enjoy the idea of secrecy.
Well, it's not a secret anymore.
During Saturday's contest against Texas Tech, it became apparent that the run-pass-option is not just another wrinkle in what is an already potent offense.
It's a game changer.
The run-pass-option (RPO) is a relatively new concept to the West Virginia offense. Holgorsen is inherently an air-raid coach but to Spavital, who had tremendous success implementing the RPO as the offensive coordinator at California and Texas A&M, it's just another tool he can use to confuse defenses.
If you're unfamiliar with the RPO, it's similar to the read option but with a built-in opportunity to pass the ball rather than run it. The quarterback sticks the ball in the running back's stomach while reading the coverage and then decides if he should pull the ball and throw it or hand it off to the back. In theory, the defense will never be able to react the "right" way. An opposing defense either crowds the box and pursues the running back or drops back in coverage. Either way, the quarterback's decision to throw it or hand it off should result in positive yards.
All it takes is a signal caller capable of making the right read more often than not. And that is exactly why Will Grier and West Virginia have adopted the RPO.
At least on the surface, two of the first three touchdowns West Virginia scored on Saturday was due to the RPO. And you could argue Leddie Brown's one-yard plunge into the endzone was an RPO as well. You could also say that the RPO is more or less just a way for Grier to use play-action and buy himself a couple more seconds to make his reads and you wouldn't be wrong.
That's the beauty of it, really. The formation looks the same almost every time but sometimes Grier makes the decision to throw it or hand it off before the ball is ever snapped. It all depends on what the defense looks like.
Will Grier is obviously intelligent and decisive enough to make the correct reads either before or after the snap and the coaching staff has given the Mountaineers an even greater advantage with the run-pass-option.