WVSN Notebook 10/13/23: Basketball Big 12 Media Day Lineups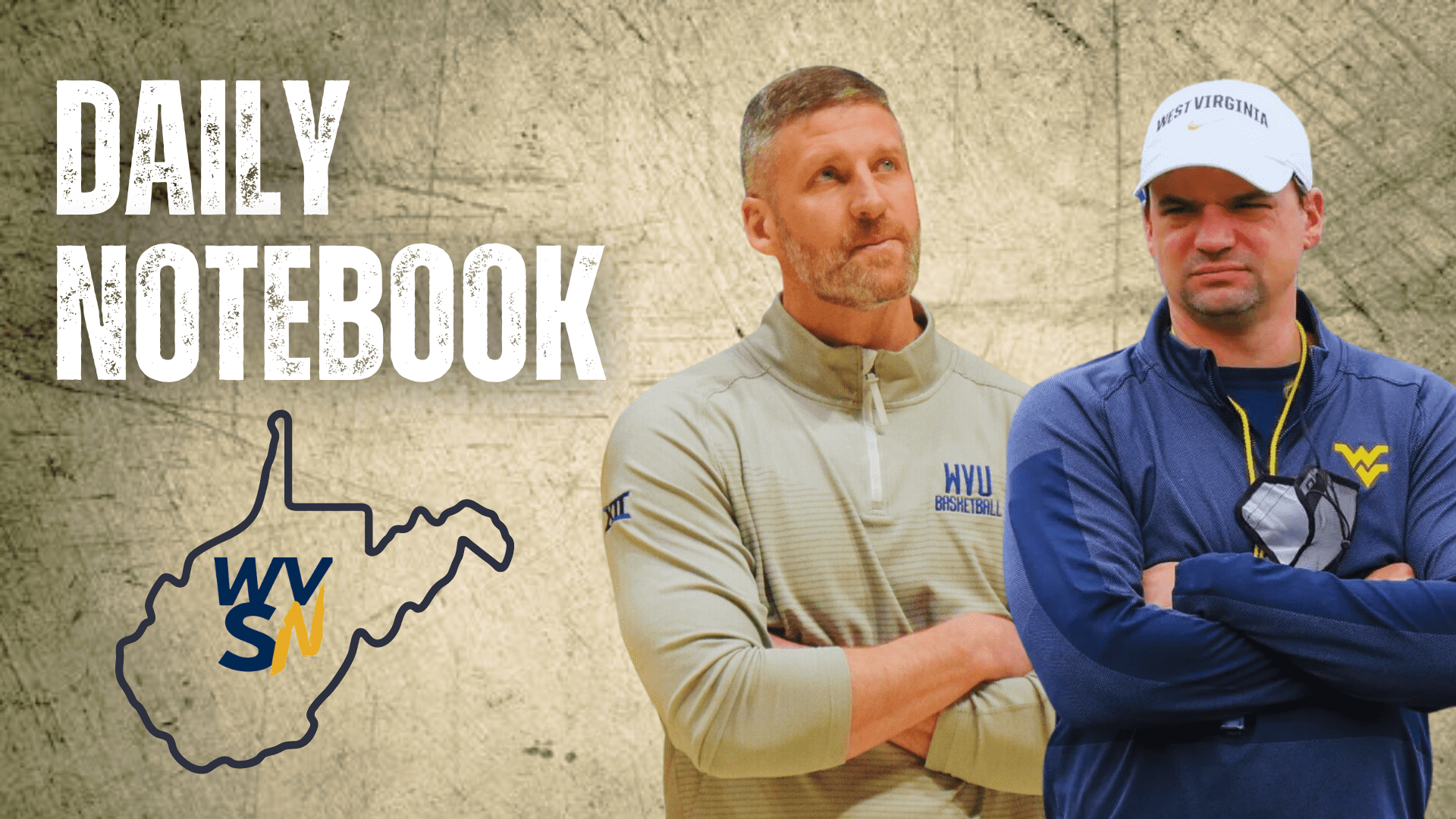 The West Virginia Sports Now Daily Notebook is a daily recap of news concerning WVU.
Update (6:30 PM) – 
WVU QB Garrett Greene and Center Zach Frazier visit a sick girl at WVU Children's Hospital a day after suffering devastating loss at Houston.
Update (3:44 PM) – 
WVU volleyball has an upcoming match on Saturday.
Mountaineers Welcome Horned Frogs for Saturday Matchup

📰 https://t.co/bzxBVi9Soj#HailWV

— WVU Volleyball (@WVUVolleyball) October 13, 2023
Update (2:46 PM) – 
The WVU women's basketball program announces who will represent the Mountaineers at Big 12 Tipoff.
Quinerly, Hemingway and Watson set for Women's Basketball Big 12 Tipoff

📰 https://t.co/cFJwzcHf8t#HailWV pic.twitter.com/cPcTw1Cyte

— WVU Women's Basketball (@WVUWBB) October 13, 2023
Update (1:00 PM) – 
New WVU men's basketball players to attend Big 12 Media Day with interim head coach Josh Eilert.
3 New Mountaineers will Join Eilert in Kansas City During Big 12 Media Day
Update (12:00 PM) – 
Big 12 basketball media preseason media poll picks WVU to finish 9th.
West Virginia Basketball Picked 9th in Big 12 Preseason Poll
Update (9:30 AM) –
Like the women, the men's soccer team won on Thursday night.
🎶CUE COUNTRY ROADS!!#HailWV pic.twitter.com/EEkSjX6IXU

— WVU Men's Soccer (@WVUMensSoccer) October 13, 2023
Around the Network
Pittsburgh Sports Now: Pitt's New Starting QB Has His Own Style
Nittany Sports Now: A Look at Future Big Ten Schedules for Penn State