Eilert Talks Importance of Analytics for West Virginia Basketball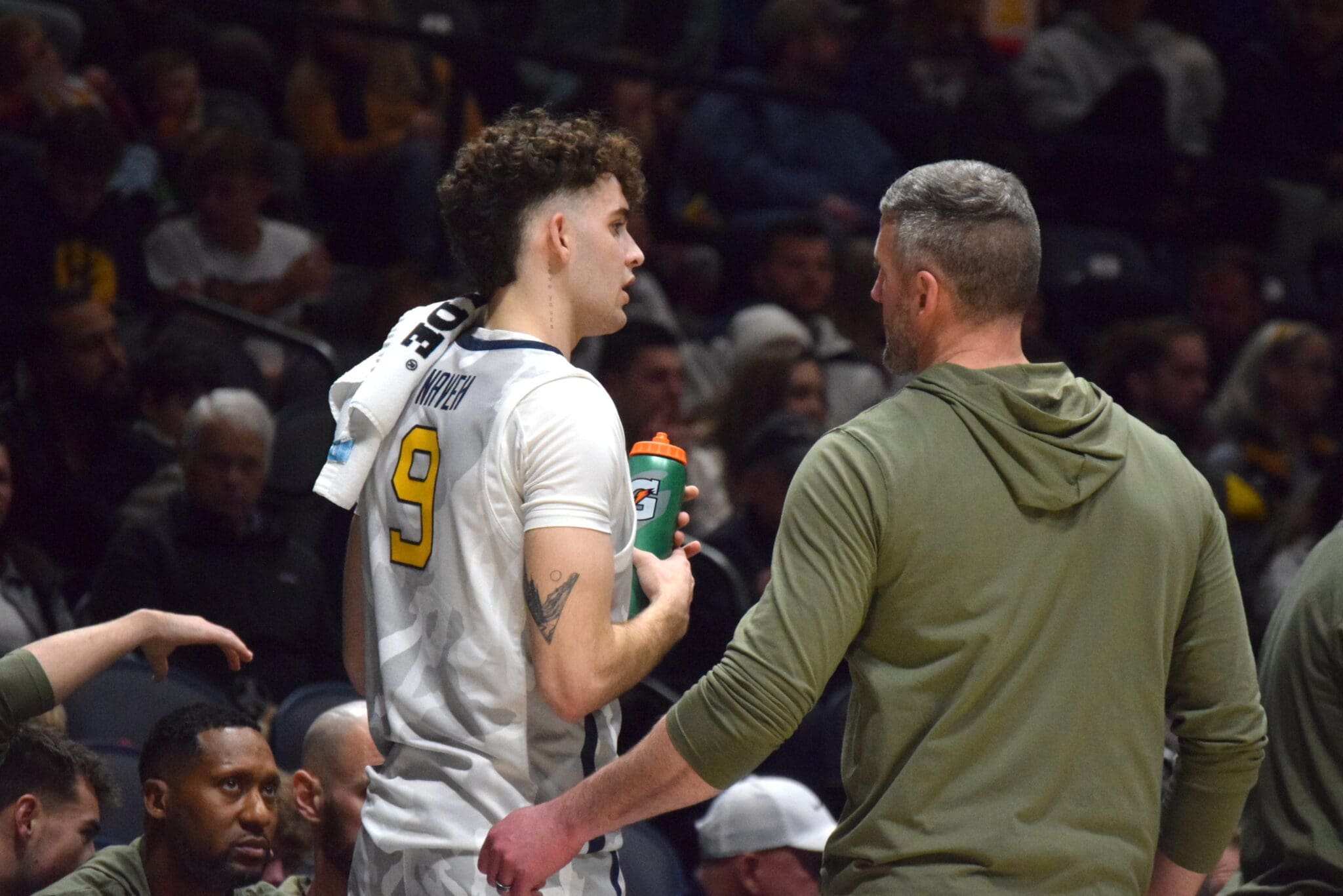 West Virginia interim HC Josh Eilert talked about the importance of analytics and crunching numbers in modern-day college basketball.
"It's certainly a tool in terms of getting your point across to players. It's so prevalent in today's game. You see it every day, even on TV broadcasts, all the analytics," Eilert said. "I use it probably way more than my predecessor [Bob Huggins] did for a lot of different reasons. It's a great tool to figure out where your advantages are, disadvantages are."
Depending on who you talk to, analytics are either positive or negative when viewing a sport. Some people see it as a tool to really dive deep into what your team is doing right and what your team is doing wrong. Some also look at it as something that overthinks what's going on in a game and defeats the purpose of the eye test.
Eilert and his staff subscribe to different analytical databases that include stats and also film. Data now in basketball can tell you how you do against certain defenses, your tendencies and just an overall crunch of numbers on different statistical categories.
"We subscribe to 3-4 different analytical programs that we use on a daily basis. The data is almost like you don't have enough time to digest. You have to pick and choose which analytics work for you and what advantages you can get out of certain analytics. You can go down a really deep, dark hole," Eilert added.
The Kansas native mentions that dark hole but likes to keep it simple: lineups and rotations. Analytics, like EvanMiya, can tell which players work on the floor the best with as well as who doesn't work well together. Coaches are able to find the best two-man rotations all the way down to a full five-man lineup.
"I'm going to hopefully add a few pieces here in the coming weeks, try to get a little more depth here. In terms of hopefully can get RaeQuan [Battle] and Kerr [Kriisa's] suspension will be done after the nine games," Eilert said. "I'll have a few more variables within the rotation to dive into, now it's kind of limited. You can see which guys play really well together, and which guys don't."
Eilert mentioned that a pair of Mountaineers just haven't been efficient on the floor together going all the way back to the Vanderbilt secret scrimmage in mid-October. Now the staff tries to avoid putting those two players on the court at the same time.
Click here to watch Eilert preview the Fort Myers Tip-Off field.