'I Think He'll Be a Head Coach in the Coming Years': Eilert on WVU Assistant Jordan McCabe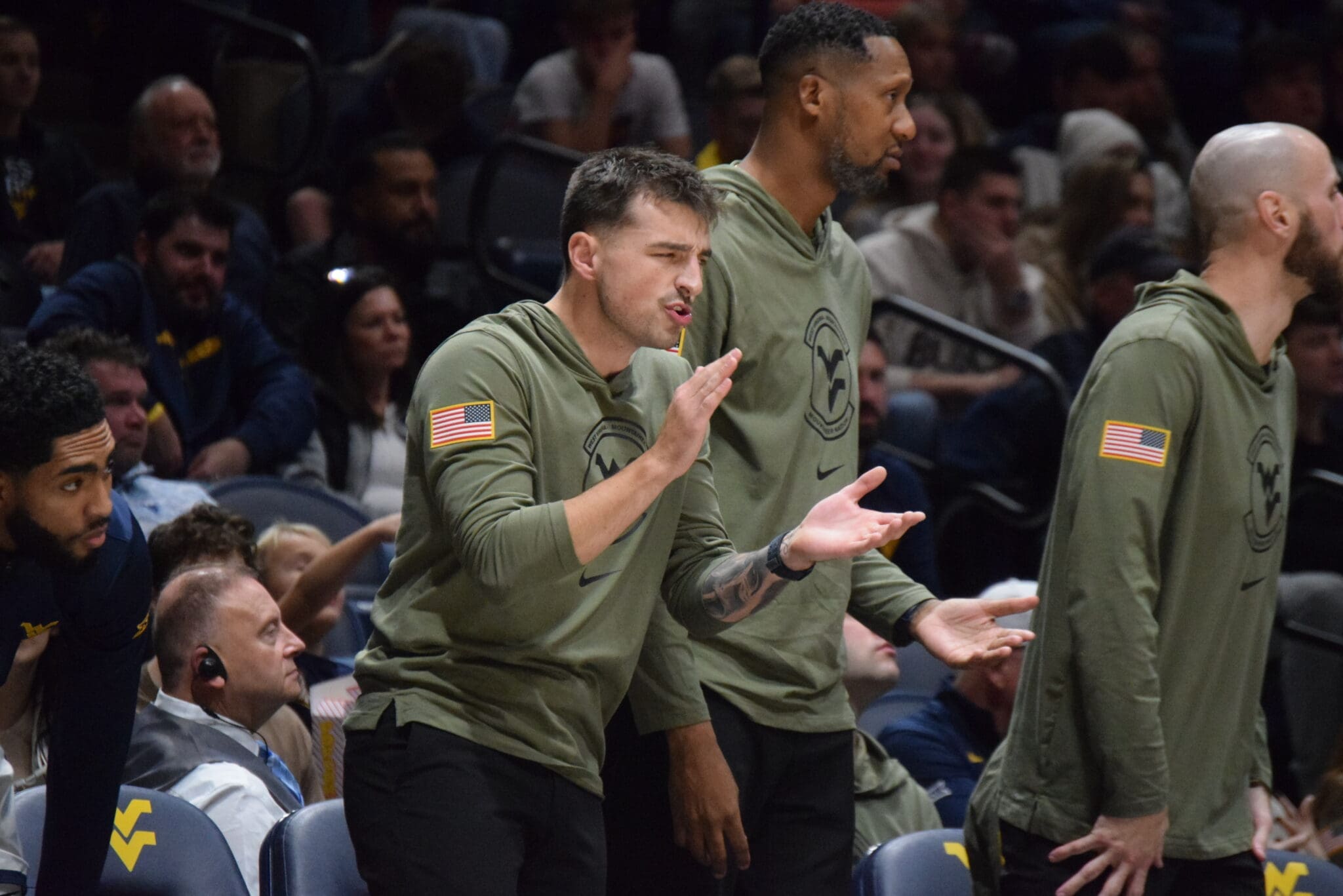 WVU's Jordan McCabe has received a lot of praise during his young four-month career as an assistant coach in college basketball. McCabe, 25 years old, has been on the recruiting trail as well as helping develop the current Mountaineer guards.
WVU interim HC Josh Eilert thinks McCabe's ceiling is high in the coaching world.
"He's got all of the characteristics of a great assistant coach and I think he'll be a head coach in the coming years," Eilert said on Friday. "He's got all of those characteristics and I have a high belief in him. I was more than happy to give him the opportunity."
McCabe recently just completed his playing eligibility at UNLV for the last two seasons. McCabe played at West Virginia from 2018-21 before transferring out.
"It was natural to not burn the bridge," McCabe said. "[Bob Huggins and I] sat down and had an emotional conversation after my junior year here, after we lost to Syracuse. I told him what my goals were and why I didn't think I would be able to reach them here at West Virginia."
WVU Guard Turned Assistant Jordan McCabe 'Obsessed' with Coaching
Following his career at UNLV, McCabe explored options to either play overseas or to coach. McCabe reached out to Bob Huggins, asking for advice. Huggins offered McCabe a job on a handshake agreement. Following Huggins' resignation, McCabe was in a tough spot, not knowing what to do. During the coaching transition, Eilert wanted McCabe to wait it out as he was looking at a Big Ten job.
"There was no contract in place, just trying to figure it out as we go. Then obviously things happen, things change. My fiancé and I bought a house. We were in Morgantown, and not sure if I would have a job in Morgantown. Had to adjust on the fly and kind of get my feet wet into the coaching world, which is always changing very quickly," McCabe said. "It was an eventful time for me, nerve-racking at times, chaotic for sure."
"I've always thought to be somebody that thrives in chaos. Just find opportunity throughout that. I was blessed enough to have someone like coach Eilert give me an opportunity to be an assistant coach here," McCabe added.
Now Eilert has seen McCabe work with the staff and the players for months. With McCabe working with guards Kobe Johnson, Seth Wilson, Jeremiah Bembry and Kerr Kriisa, he's been an important piece to the staff to bridge the gap between player and coach.
"He's been a great asset to Kobe, a great asset to JB [Bembry]," Eilert said. "Those guys gravitate towards him in a lot of ways."
Eilert, McCabe and the rest of the staff look to prepare West Virginia for their trip to Florida for the Fort Myers Tip-Off event. WVU will play SMU first on Monday night.