Dravon Askew-Henry Embracing New Position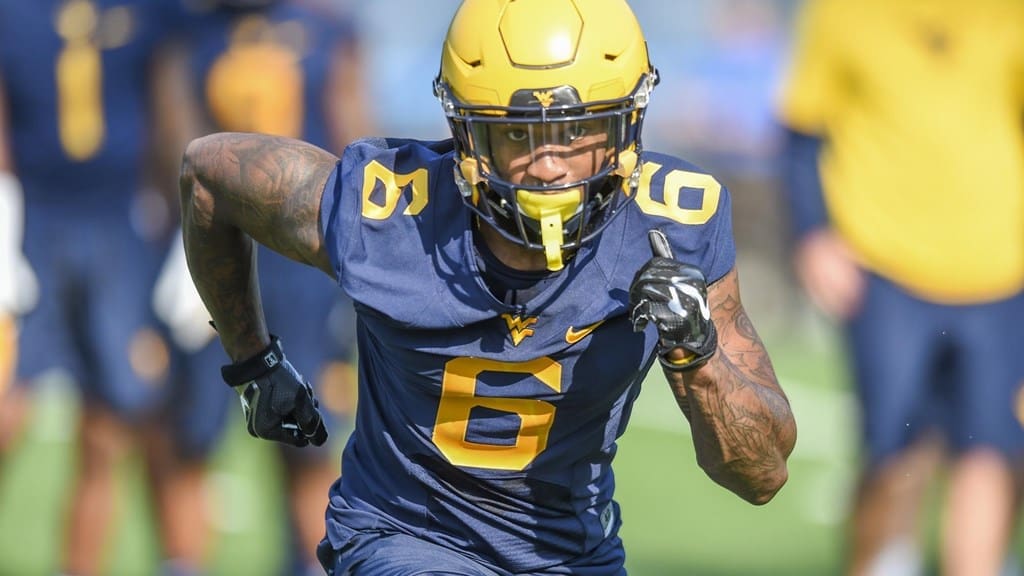 Safety Dravon Askew-Henry moved from free safety to the bandit position in Tony Gibson's 3-3-5 odd stack defense over the spring and the fifth year Mountaineer is enjoying is new role. "I'm loving my new position. I feel like I get the defense set up. It's something new for me," Dravon said with a smile on his face.
To say the defense struggled last year might be an understatement finishing 106th in total defense.
Gibson and the rest defensive staff continued to move players around last season, till they found that right combination. Freshman Kenny Robinson earned playing time at corner last year before moving over to free safety, and that move put Dravon at spur safety.
The coaching staff liked what they saw and moved him closer to the line of scrimmage at bandit in the spring. Dravon likes the physical nature of the position, "I like to hit," he said grinning from ear to ear. Former Mountaineers KJ Dillion and Kyzir White excelled at this position and I suspect Dravon will too.
Being that Dravon has the vision of a free safety and the physicality of a linebacker this could be that 'breakout' year everyone has expected from him since he stepped onto Mountaineer Field as a freshman.
Dravon's athleticism is no secret and it will be highlighted in his new position along with his versatility. He stated, "I'll be able to blitz more, play man, play zone. I'll be able to show different things I can do out there."
With all the shuffling in the secondary last year came experience growth. Dravon has a lot of confidence among his defensive backs. "Kenny (Robinson) played corner and free safety. Toyous (Avery) played free safety and strong safety. Myself, I played all three. We all can play any of the positions and I feel like that's a good thing," boasted Dravon.
A secondary's best friend is a defensive line that can get into the backfield to put pressure on the quarterback, and Dravon likes what he sees. "I see how they are down there fighting using their hands. One player that has stuck out to me is Jabril (Robinson), the transfer from Clemson." And Ezekial Rose? "He's the senior. He's the captain, I know he's doing his job."
The Big XII is brutal on secondaries, but this seasoned group of Mountaineers might be up to the challenge in 2018.