High School Football Roundup: SC Thumps Capital; GW, Sissonville, SA win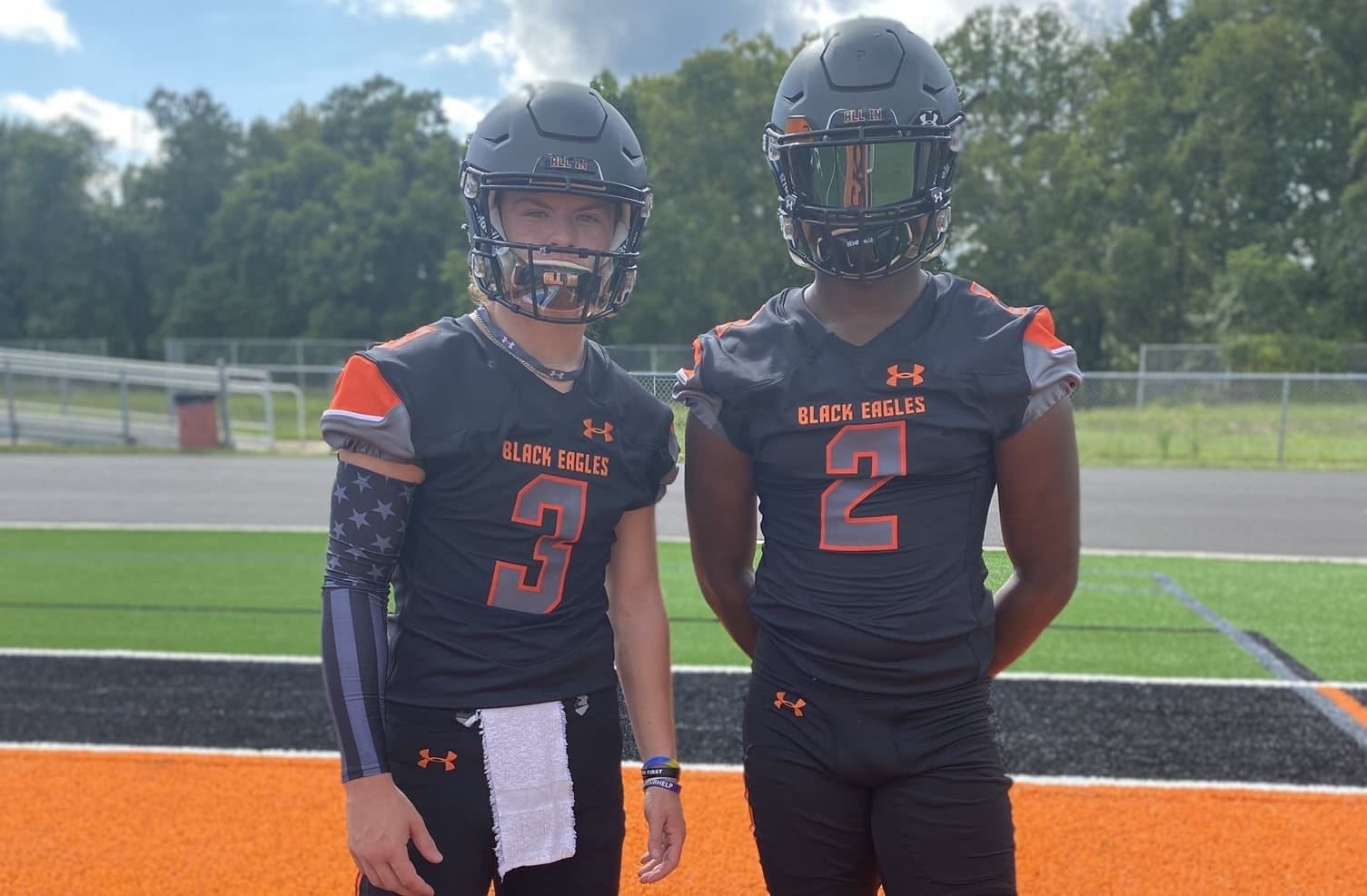 SOUTH CHARLESTON 47, CAPITAL 17
SC forced four Capital turnovers — including two interceptions returned for touchdowns by senior defensive back Kevin Tinsley — and the Black Eagles' offense took care of the rest in a rout.
South Charleston sophomore quarterback Trey Dunn connected on 18 of 24 pass attempts for 220 yards and two touchdowns — one each to Anthony Jackson and Skyleik Kinney — while also running for another score. SC's Mondrell Dean also ran for a touchdown in the win.
Late Night Replay | Black Eagles QB @TreyDunnQB to WR @AJ_TooSmoovee for a 33 yard TD + a flex. #wvprepfb pic.twitter.com/Cmz5DvYz7Z

— JACK WITHROW ​🇺🇸🛠 (@jdub26pt2) October 8, 2020
For Capital, Jacqai Long and Zion Smith each scored rushing touchdowns in the second half.
GEORGE WASHINGTON 34, RIVERSIDE 21
GW running back De'Anthony Wright ran for 200 yards on 10 carries while senior quarterback RT Alexander competed 10 of 18 passes for 161 yards and three touchdowns as the Patriots opened their 2020 schedule with a win.
Brody Thomas caught two of Alexander's touchdown passes while Nathan Harper hauled in the other.
Riverside junior Andrew Baria led the Warriors with 77 rushing yards on 20 attempts while senior Mack Lusk chipped in 50 yards on 11 carries.
SISSONVILLE 28, HERBERT HOOVER 21
The Indians forced five turnovers, including one in the fourth quarter that led to a game-winning, four-yard touchdown run by Dylan Griffith.
Sissonville quarterback Jackson Foster threw for 158 yards while also rushing for 133 yards in the win, while Griffith ran for 120 yards in the win.
For Hoover, quarterback Nick Grayam passed for 140 yards and ran for 69 yards in the loss.
ST. ALBANS 26, NITRO 13
The visiting Red Dragons jumped to a lead that proved too much for Nitro to overcome Wednesday.
After the Wildcats opened the game with a kickoff return for a touchdown that was called back on a penalty, SA reeled off 26 consecutive points.
St. Albans senior Jaxon Holbert led the Red Dragons with 137 yards on 22 carries with a touchdown while Jaimelle Clayter ran for two touchdown and caught five passes for 97 yards and another score.
Nitro quarterback Trevor Lowe threw a fourth-quarter touchdown pass to Bryce Myers before Luke Boggs returned an interception for a touchdown late in the ballgame.
Welcome to the new home of WVU football and basketball breaking news, analysis and recruiting. Like us on
Facebook
, follow us on
Twitter
and check us out on
YouTube
. And don't forget to
subscribe
for all of our articles delivered directly to your inbox.