WVU C Jesse Edwards Looking Forward to Leading New Era for Mountaineers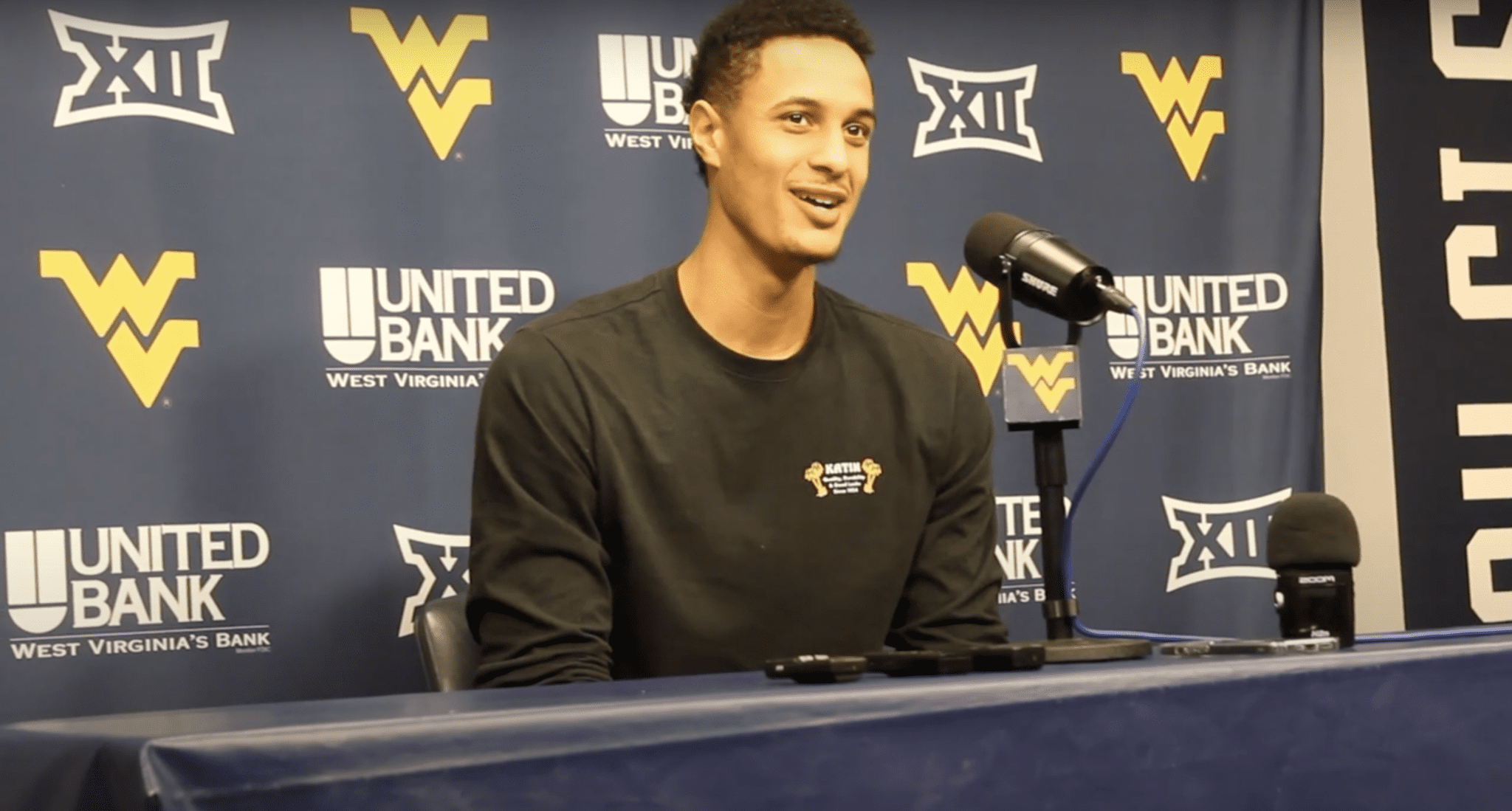 West Virginia needed to re-recruit essentially the entire roster during the coaching transition from Bob Huggins to interim Josh Eilert. WVU big man Jesse Edwards was one of the Mountaineers who didn't have to think long about whether he was going to remain at West Virginia.
"It was obviously what nobody wanted at the start," Edwards said on Tuesday. "It wasn't the way you picture things when you came here but it's been really impressive the way that everybody's really picked it up after [Huggins' resignation]."
In the month of June, West Virginia lost their head coach and four rotation players. Despite a lot of pieces moving around, Edwards along with top transfer additions Kerr Kriisa and RaeQuan Battle, look to lead West Virginia into a new era for the program.
"Everything that was built up was still there and it's up to us to carry it into a new era," Edwards said.
"It's fun," Edwards added. "Everybody's got different cultures, different backgrounds. Kerr [Kriisa] is a crazy old dude."
Edwards averaged 14.5 points, 10.3 rebounds and 2.7 blocks on 59 percent shooting from the field during his senior year at Syracuse. Edwards was named to the All-ACC Third Team this past season. During his recruitment, Edwards was regarded as a top-five transfer in the country. Edwards chose West Virginia over Gonzaga and Kansas after visiting Morgantown for a weekend in April.
Edwards also transitions his game from playing the signature 2-3 zone at Syracuse to man-to-man defense under Eilert. Edwards will be moving around more rather than controlling the middle of the paint. With WVU's frontcourt depth looking thin, Edwards will have to play smart all season to avoid foul trouble. Last season, Edwards averaged just 2.9 fouls in 32.5 minutes of play.
"It's pick and choose, really," Edwards said. "I try to get the easy ones, like if there's a small guard driving around, swat it out. That's fine. But if there's a big that likes to go up and fake, fake, fake, I'm really trying to stay down and make it a hard shot."
Edwards and West Virginia will host the Mountaineer Madness event on Friday night for their first public event of the season.