WVU Defeats Northern Colorado in First Game of Cancun Challenge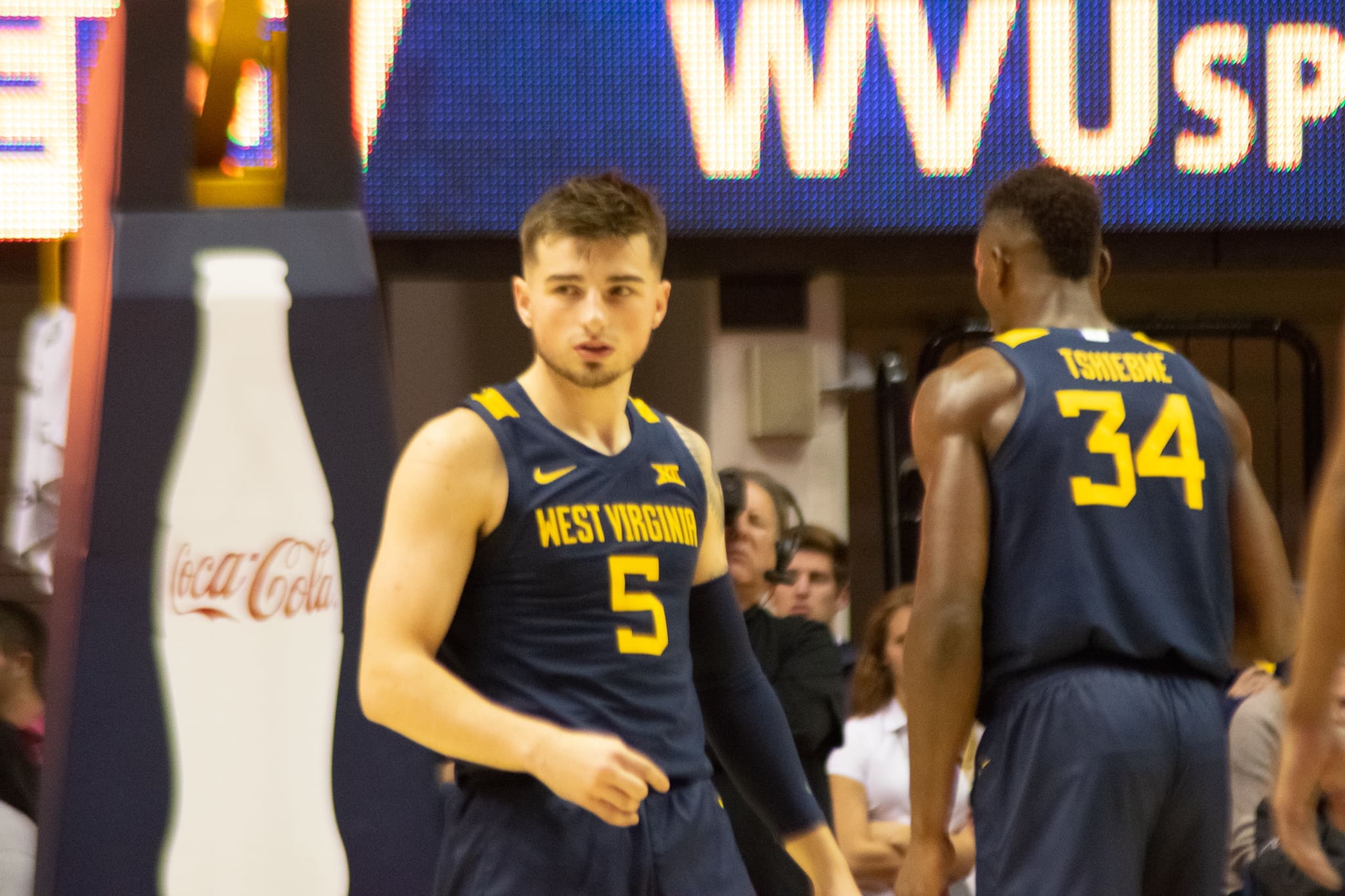 MORGANTOWN, W.Va — In the team's third non-conference game of the season, West Virginia defeated the Northern Colorado 69-61 Monday evening.
It was the first-ever meeting between the Bears (2-3) and the Mountaineers (3-0).
West Virginia deployed a smaller starting lineup than usual to combat Northern Colorado's three-point shooting tendency. Jordan McCabe, Jarmaine Haley and Taz Sherman started at guard while Emmitt Matthews Jr. and Oscar Tshiebwe started at forward. Through their first four games, the Bears averaged more than 27 three-point attempts per game and had 30 against the Mountaineers.
After leading comfortably by 10 at halftime and through much of the second half, but the Bears stormed back late with a 10-0 run to tie the game at 54 with 6:18 left to play. West Virginia then went on an 8-0 run of their own to pull back ahead.
Haley led the way for the West Virginia with 18 points and 12 rebounds. In his first start of the season, Sherman scored eight points on 3-of-5 shooting.
Matthews scored six points but landed hard on the floor just before halftime and had to go to the locker room early, but came back out and played in the second half.
The Mountaineers' perimeter defense again held up, holding the Bears to 20-53 (37.7%) shooting from the floor and 8-30 from three. In the first two games of the seasons, the Mountaineers held both Akron (38.7%) and Pitt (38.3%) below 40% shooting.
Sophomore forward Derek Culver did not play in the first half before checking in with 15:40 left in the second half. Culver struggled in the team's previous game against Pitt, scoring four points and grabbing six rebounds. On Monday Culver scored 13 points and had five rebounds in 11 minutes of play.
The game was the first game of the Cancun Challenge that West Virginia will be participating in for the next week. The Mountaineers played Northern Colorado Monday, will play Boston University Friday and then travel to Cancun, Mexico to play Northern Iowa next Tuesday and either South Carolina or Wichita State Wednesday.
WVU and Boston University will tip-off at the WVU Coliseum at 7 p.m. Friday evening.