WVU Interim HC Josh Eilert Speaks at Big 12 Media Day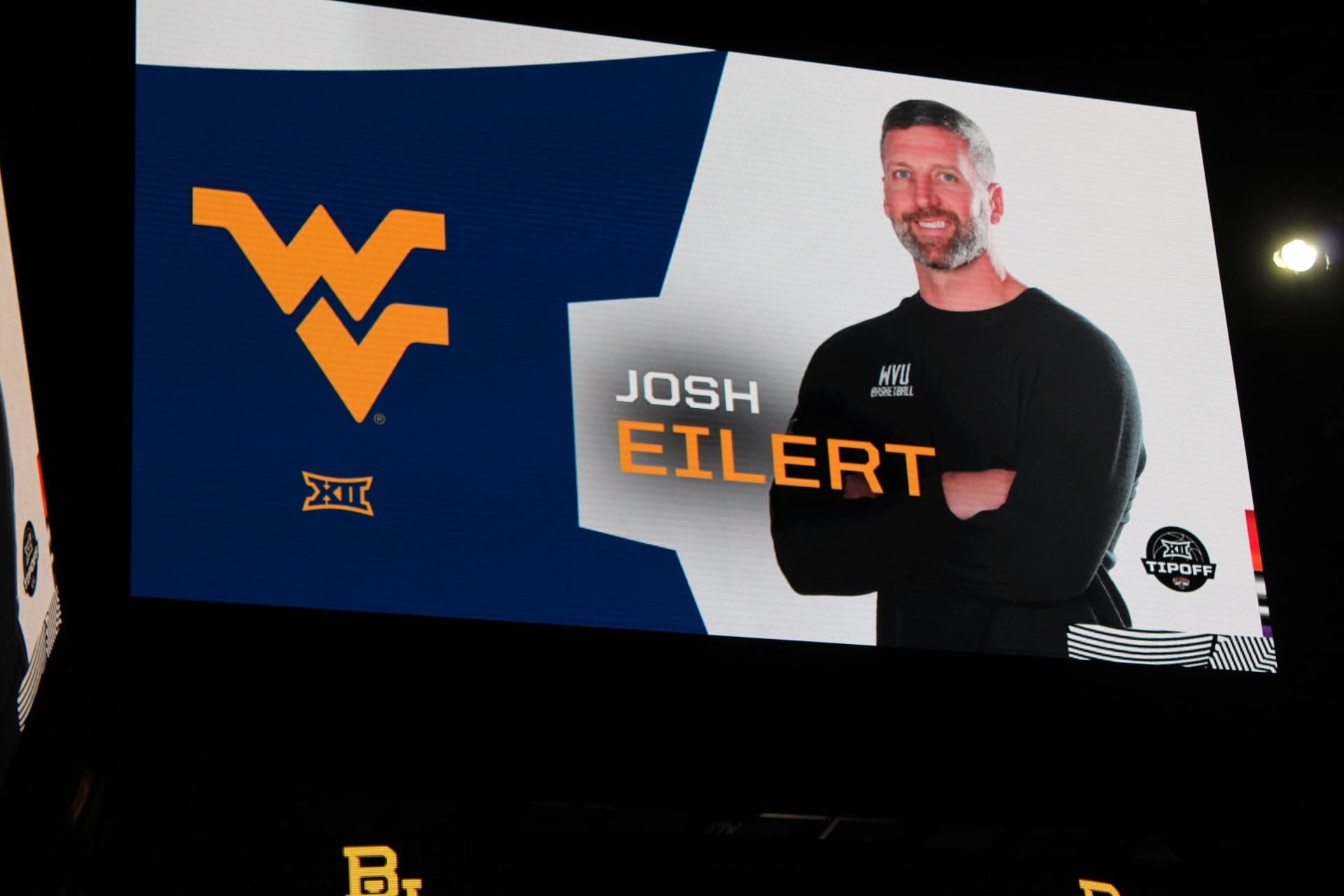 WVU interim HC Josh Eilert took the podium during Big 12 media day for the first time on Wednesday afternoon. Eilert was asked about various topics including assistant DerMarr Johnson, the recruiting trail and advice to the new schools.
Eilert also spoke about RaeQuan Battle's waiver to Fran Fraschilla before taking the stage.
Opening Statement:
"First and foremost very grateful and thankful to be here in this position. To carry the torch at West Virginia and follow a Hall of Fame coach, is not lost on me. I'm excited for the opportunity, excited to help represent West Virginia and lead the charge. We've had a couple of good weeks of practice and things are going well. We're excited to where the program is going."
On Crazy Summer:
"We're practicing now. This summer was a whirlwind and we had a lot of distractions and trying to keep everybody with their head down and focused on what the goal was. Mid-summer we didn't have five or six guys on our roster. We had to keep those guys and that foundation together. We had to figure out how we build and move on each and every day. Waters have calmed down but now it's just in time for practices heating up and we're halfway through the preseason. We're a couple of weeks away from our first competition so we're excited and eager. I think we've got a great group with a lot of chemistry and it's building each and every day. That's been the forefront of building this culture in this program and getting into where we need to go to be very competitive in this league."
On DerMarr Johnson:
"He's been awesome from day one. He hasn't quite been there a year yet but we hit it off from the beginning and he's an ultra-competitor. Every day he wants to compete, whether it be pickleball or golf or whatever it may be. He's an ultra-competitor and it rubs off on our guys. High character guy that you can build a program around as an assistant as well."
"It's been fun. He's the type of guy and our assistants are the type of guys who they don't even need to stretch. There's one opportunity that I saw in practice and when we only had 10 guys and one of them was cramping up and I looked the other way and DJ is running down the floor. We didn't skip a beat. One of my assistants just jumped in, they were ready to go. That's part of having a young group of guys are there ready to go and excited to play the game. Those guys are all still young enough to jump out on the floor and mix it up with our guys."
About Recruiting/Interim Tag:
"Yeah, there's an interim tag. I'm mindful of that but the way I see it, I'm the head coach for a 10-month period. It's come down about six more months on my contract but I plan on being here. Our assistants, we've got a great group of young assistants who are eager every day. We're building a culture and we plan on being here. So when we go out and recruit, that's the message that we portray to them. So on the recruiting trail, we just sell what we have and we have a great group of guys that want to work every day and bring the energy every day and a staff that guys are going to gravitate towards. We tell them we have one of the best staff for individual development in the country and I really think we do. We sell that to those guys. We're going to keep recruiting and put ourselves in a position to have this job in a year. I know I'm mindful enough to know that we got to win games and we will win games but we are going to recruit for the future as well."
Advice to New Schools:
"You've got to manage your rests. That's the biggest advice I have. Especially in January, February. On our short night and those long trips, there's so many times we get home at five or six in the morning, you turn around and you're playing two days later. So it says it's a game within a game managing your rest, managing your travel. Making sure you're doing right by your guys because as a coaching staff, if you feel it and you're worn down, just think about your guys and how they feel because they're the ones competing night in and night out."