Don't Forget About Justin Crawford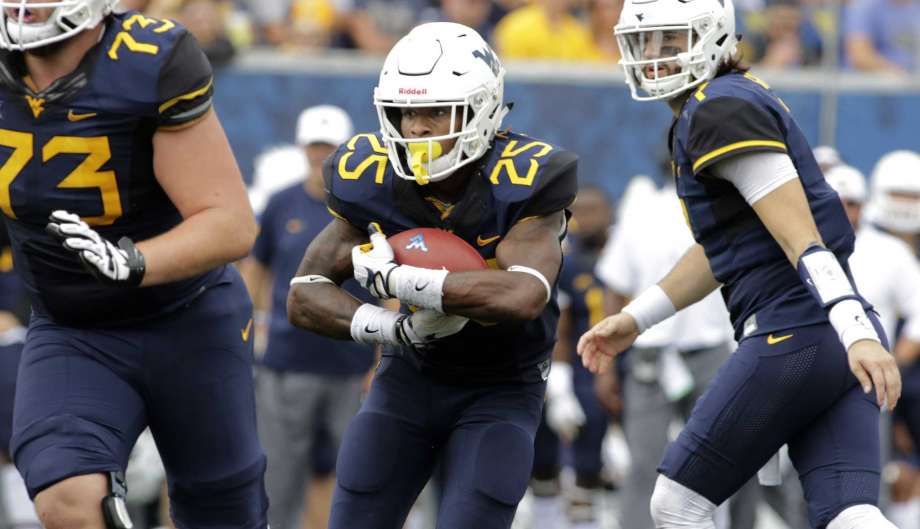 Amidst all the attention transfer quarterback Will Grier and wide receiver David Sills has received, one man has gone relatively unnoticed in West Virginia's offense. And even though he is on pace to have his best season as a Mountaineer, senior running back Justin Crawford isn't soaking up the spotlight like he was a year ago.
That's what makes it so special.
In 2016, Crawford burst onto the scene with over 1,100 yards and 5 total touchdowns while averaging over 7 yards per carry. And despite having a wife and two children to care for, Crawford decided to put the NFL and all the money that comes with it to the side in order to be the featured running back for the Mountaineers in 2017. That decision made him the Big XII's leading returning rusher and an easy nod for all-conference honors.
Crawford was destined to be the centerpiece for West Virginia. Until he wasn't.
Against Virginia Tech to open the season, all eyes were on Will Grier. His journey from Florida to West Virginia was the overwhelming topic of conversation. Grier provided sustenance to the hype, throwing for 371 yards and 3 touchdowns. Quietly and in the background, Crawford rushed for 106 yards and averaged 8.3 yards per carry.
Since then, Crawford has yet to be held under 100 yards rushing in any game and has tallied 6 touchdowns – two more than he did a year ago.
With 7 games remaining, Crawford is on pace to finish as a top-10 career rusher for West Virginia and could possibly crack into the top-8 for most rushing yards in a single season as a Mountaineer.
It's time we start paying attention to Justin Crawford again.