No. 14 West Virginia Hosts No. 12 Texas Tech Monday for Top-15 Matchup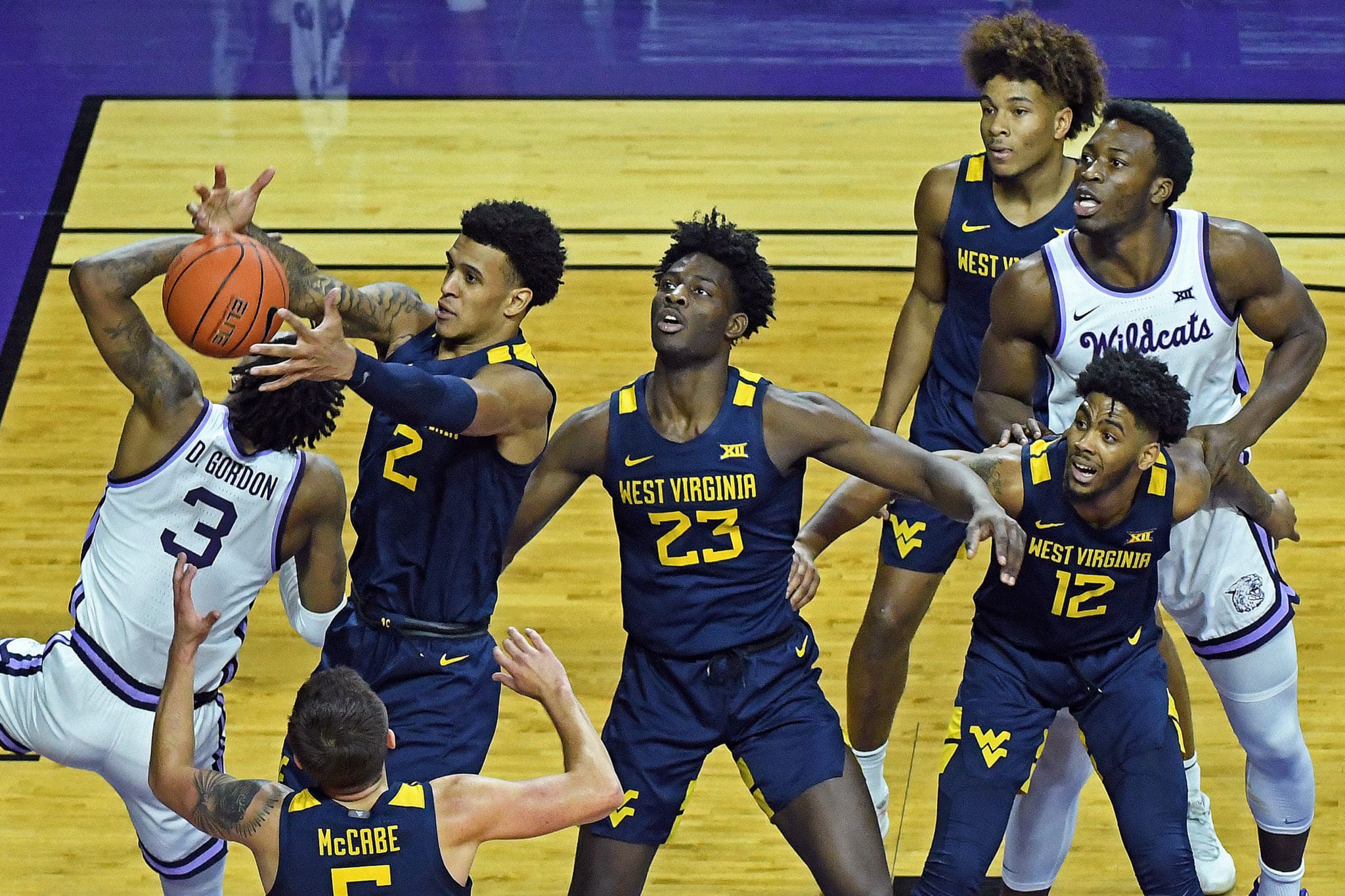 After defeating the Kansas State Wildcats by 22 points Saturday afternoon, the West Virginia University men's basketball team will have a quick turnaround and host No. 12 Texas Tech on Monday in the WVU Coliseum.
Like the Mountaineers, Texas Tech (11-4, 4-3 Big 12) will be coming off of a pause due to COVID-19 protocols. While the Mountaineers returned from a two-week break to play the Wildcats on Saturday, the Red Raiders will be playing their first game since Jan. 16 when they come to Morgantown on Monday.
On Saturday, WVU coach Bob Huggins said despite both program going through COVID pauses recently, there should not be any issues in scouting.
"I doubt that we do anything that surprises [TTU coach] Chris [Beard] and I would be surprised if Chris does anything that surprises us," Huggins said. "That's league play. You get into league play and you kind of know what you're getting into."
WATCH: Bob Huggins Postgame Reaction to WVU's 69-47 Win Over Kansas State
Huggins said the prolonged periods of inactivity make it even harder to implement any new schemes or game plans, especially with less players available to practice.
"I just can't see Chris making wholesale changes and we're certainly not going to make wholesale changes," Huggins said. "I think what plays in is how much they were able to practice, which we obviously don't have any idea. I know the little bit that we were able to practice wasn't very much."
In their last game, the Red Raiders suffered an eight-point home loss to No. 2 Baylor. Prior to that, they had just pulled a two-point road upset over then-No. 4 Texas. In both games, Texas Tech was led by its leading scorer, guard Mac McClung. The junior is averaging a team-high 16.3 points per game this season, good for fourth in the Big 12, and scored 20-plus against both the Longhorns and Bears.
Behind McClung, Terrence Shannon Jr. (12.8 points per game), Kevin McCullar (11.2) and Kyler Edwards (10.1) are all also averaging double-digit points this season. McCullar is the team's leading rebounder, averaging 7.2 per game and Edwards leads in assists, averaging 2.7.
The top-15 matchup wil tip-off at 9 p.m. Monday in the WVU Coliseum and be broadcast on ESPN. A top-15, nationally broadcast matchup would usually draw large crowds of Mountaineer fans, but due to COVID-19 protocols there will be vitrually no one in the stands. Sophomore point guard Miles "Deuce" McBride said that does not diminish the team's excitement for the game.
"Obviously, we'd love to have the fans in the Coliseum and get that sixth man but it's the way things are," McBride said. "We've got to create our own energy."