Qualls, Ferns and Tonkery Expected to Practice This Week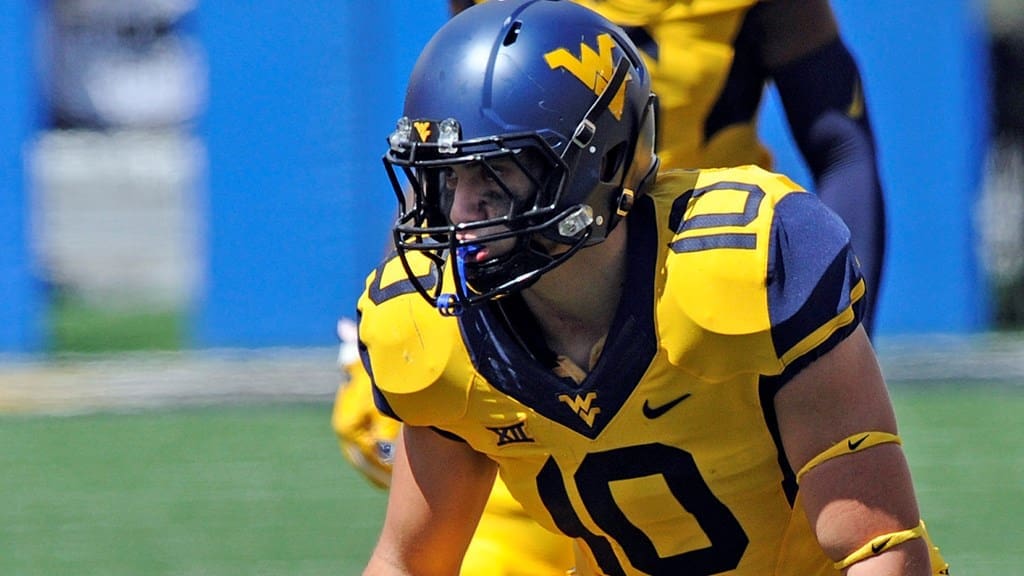 The Mountaineers might get some much-needed depth at linebacker this Saturday against Texas. Quondarious Qualls, Brendan Ferns and Dylan Tonkery are all expected to practice the week.
"We'll see how those guys practice." Said head coach Dana Holgorsen. "The two long term guys (Qualls/Ferns) that have been hurt for six months are now ready to play. We got to go out and practice. I'm not saying they're playing or I'm not saying they're starting or any of that. We got to go out and practice and see how it looks. If they help us, then we play them. If they're not ready to go and they can't help, then we won't play them.
Qualls was primarily used on special teams last season. Nonetheless, he accumulated 10 tackles and a half of a sack. He was at the top of the depth chart at strong side linebacker (SAM) in spring practice before tearing his ACL.
Ferns suffered his second ACL tear to the same knee in two years. He did it in fall camp in 2016 and then again in spring practice about two weeks after Qualls tore his. Ferns appeared in four games last season at middle linebacker (MIKE). During that period, he racked up 10 tackles, nine of them were solo before he had a season ending shoulder injury.
Tonkery has been going through a groin injury since coming out of the Kansas game and hasn't seen the field since. The starting MIKE linebacker has 22 tackles, 6 tackles for a loss and a sack on the season.
Despite the lack of depth at linebacker, defensive coordinator Tony Gibson has done a great job of putting guys in position to make plays. Moving safety Jovanni Stewart down to the SAM linebacker position after Charlie Benton's season ended with a knee injury, has paid off dividends and Morgantown native Shea Campbell has filled in nicely at the MIKE spot.
They've come together has a unit and Gibson will have to pick his spots on when to put them into game situations. However, it will all depend on how they practice this week.
"The good thing about it they haven't missed anything from a meeting standpoint." Explained Gibson. "They're in every meeting. They know the game plan every week. Those guys will play a big role in every down defense. Qualls we like to use on third down, to be that extra pass rush guy."