Recruiting Analysts Predict 2023 Athlete Rodney Gallagher to West Virginia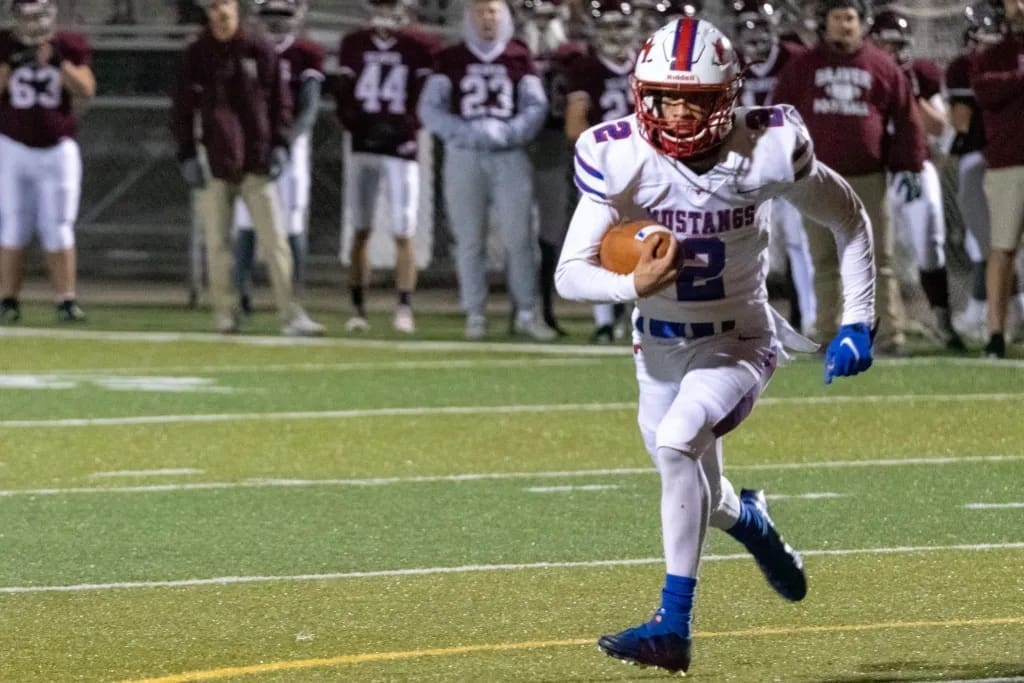 As Rodney Gallagher's recruitment continues, so does the predictions for where the 2023 athlete is heading for college. 247 Sports' Brian Dohn and Steve Wiltfong predict that Gallagher will end up committing to West Virginia.
Dohn and Wiltfong made the predictions official on Thursday night. Both recruiting analysis have a 91 percent rate of predicting football recruits.
Gallagher (6-foot, 170 pounds) is set to make his college decision on July 4. The Uniontown, PA, native would be the fifth 4-star player during Neal Brown's tenure.
Gallagher cut his list down to eight schools, which include Notre Dame, Oklahoma State, Oregon, Penn State, Pitt, Texas, Virginia Tech and West Virginia. Gallagher is planning on visiting West Virginia from June 3-5. The multi-sport athlete will also visit Notre Dame (June 10-12), Oklahoma State (June 13-15) and Penn State (June 17-19).
Gallagher finished off his junior year with 1,365 passing yards, 1,130 rushing yards and 31 total touchdowns.
The WVU coaching staff has secured six commitments for the class of 2023. Josiah Trotter (LB), Cameron Calhoun (CB), Josiah Jackson (CB), Jahiem White (RB), Raheim Jeter (QB) and Cameron Jackson (DL). The 2023 class for WVU ranks 28th in the country and sixth in the Big 12.