The players love their coach, so should we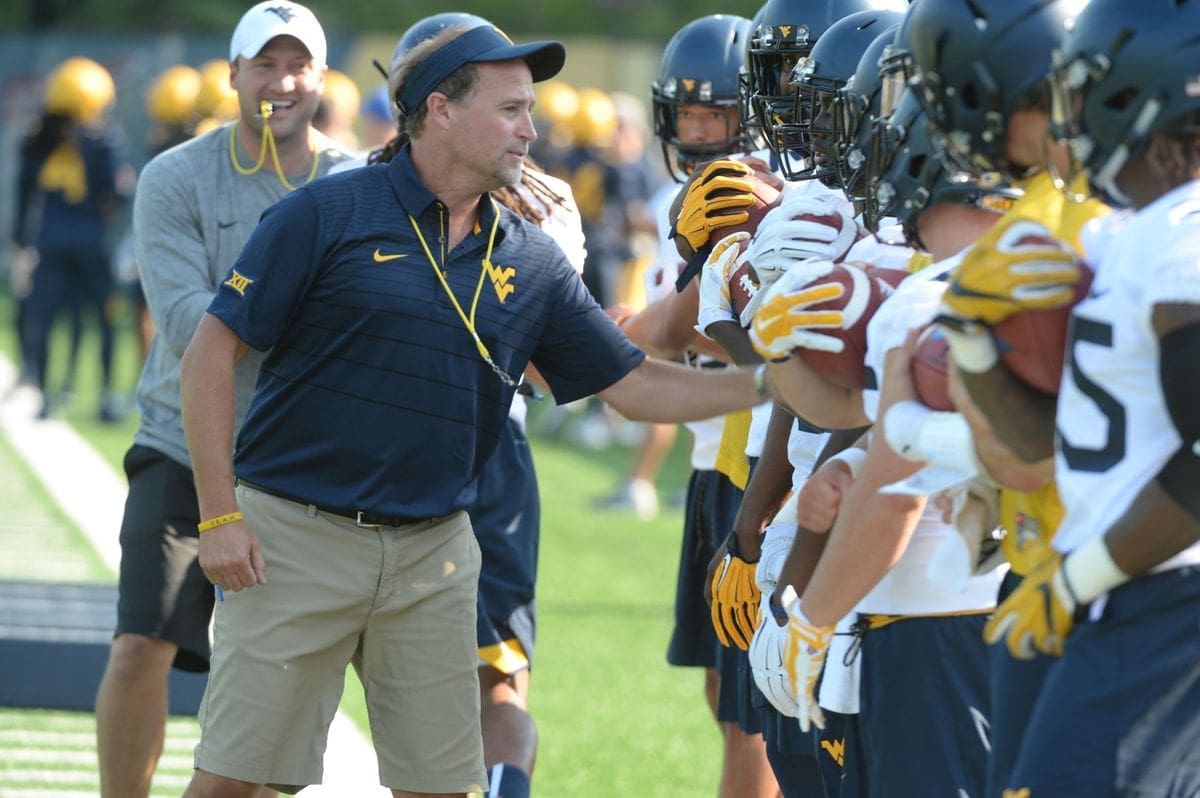 As the wins continue to pile up for the Mountaineers, you see more love and affection toward head coach Dana Holgorsen.
We have seen this be a trend the last few seasons with post game celebrations and it's now occurred twice in the past two weeks.
You can tell that this team loves its head coach, and so should we.
Coach Holgorsen does not have a national championship nor a Big 12 championship, but he is trending this program in the right direction. Yes, there are always those fair-weathered fans out there that will always be unhappy unless the team is undefeated, but Holgorsen has shown his passion for this state on multiple occasions. You always hear him say in his press conferences how much this team means to the state and people of West Virginia. He just gets it.
So give the guy a break, he's not pulling a Butch Jones at Tennessee or a Jim McElwain at Florida. He is winning and the program shoes improvement across the board.
For two seasons in a row, he has this Mountaineer team in the hunt for a Big 12 championship. How can you be disappointed about that? I am sure we all wish we could be in the same conversation as Alabama, but enjoy the success that we ARE having. Coach Holgorsen is on pace to have a very similar coaching record as Don Nehlen, who West Virginian's consider the iconic coach in program history. Holgorsen is a fiery, passionate coach, it means more to him than just football. He loves this state and if given the opportunity, could finish as the most successful head coach in program history.
In Holgorsen we trust.