Twitter Reaction: WVU Fans Back to Being Worried Based on Oklahoma Result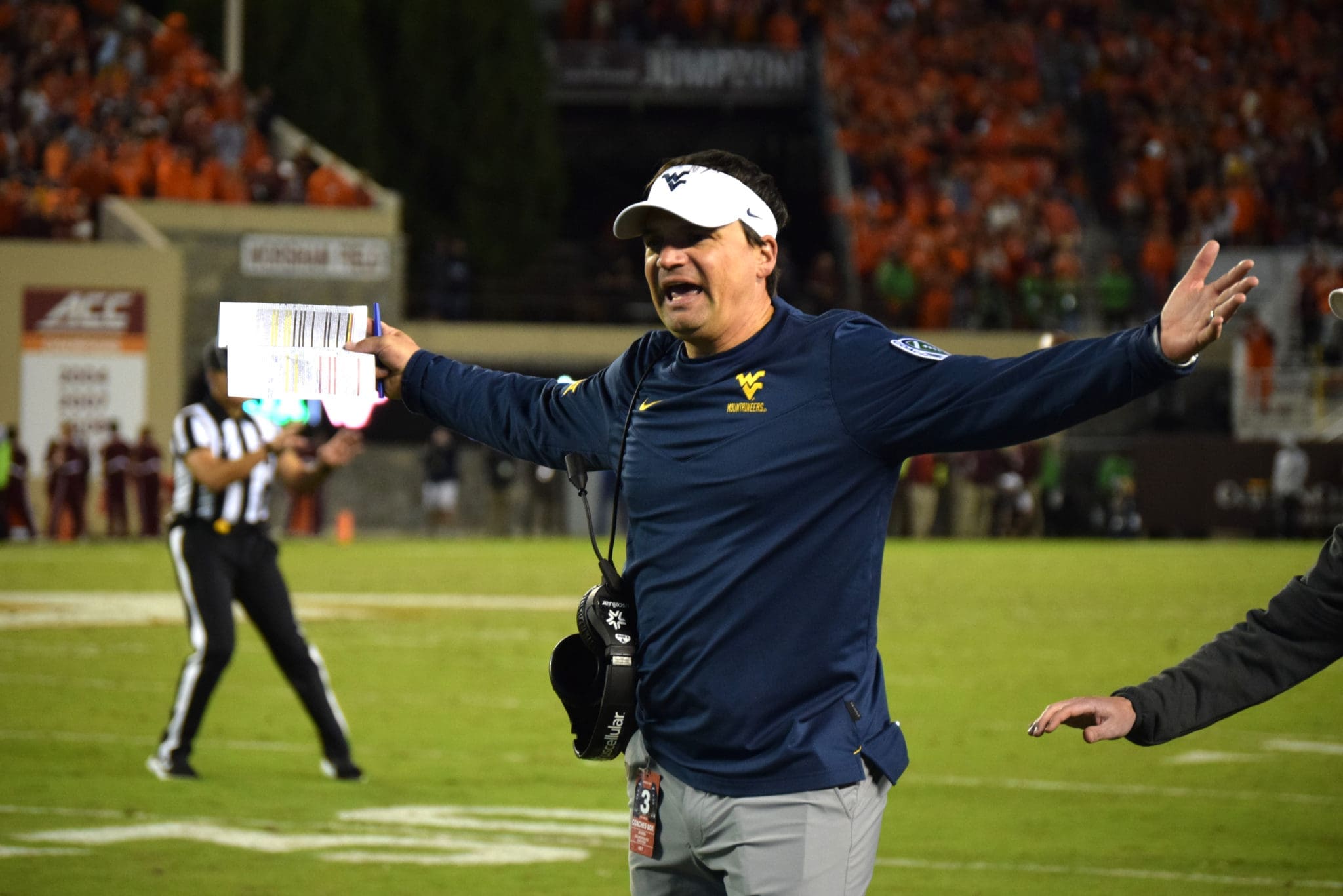 Any excitement WVU fans had about the Mountaineers last trip to Oklahoma before the Sooners leave for the SEC was quickly squashed early on in a game West Virginia ended up losing 59-20 on Saturday night.
West Virginia never really stood much of a chance and the frustration WVU fans let go for a couple weeks returned in full force. Watching Oklahoma's offense overpower West Virginia all night triggered every reaction imaginable on social media.
I'm gonna be honest. I never expected WVU to win this game… But with how we've looked the past few weeks, I expected A GAME. This is… Ugh. 😮‍💨

— Joe Talks Sports (@jtalksports) November 12, 2023
OU is breaking school records against WVU tonight. That's Neal Brown football.

— WV Sports Talk (@SportsTalk_304) November 12, 2023
— Mark Wendel (@WVU4LIFE26003) November 12, 2023
i will never understand playing 12 yards off of a receiver, especially on the goal line.

makes no damn sense. easy touchdown.

— WVU Barstool (@WVUBarstool) November 12, 2023
Thank God after tonight @WVUfootball does not have to play @OU_Football

— krissy glover (@krisfairy77) November 12, 2023
I scream "catch the f***ing ball" at my TV during WVU games more than I can count.

— Damn this crooked road (@JeffPartitions) November 12, 2023
Pathetic disgusting sloppy slow effort. Ruined a decent year. Soft slow carless half-hearted bunch of garbage

— Jim McArdle 3 (@motown__07) November 12, 2023