West Virginia's Bye Week Comes Just in Time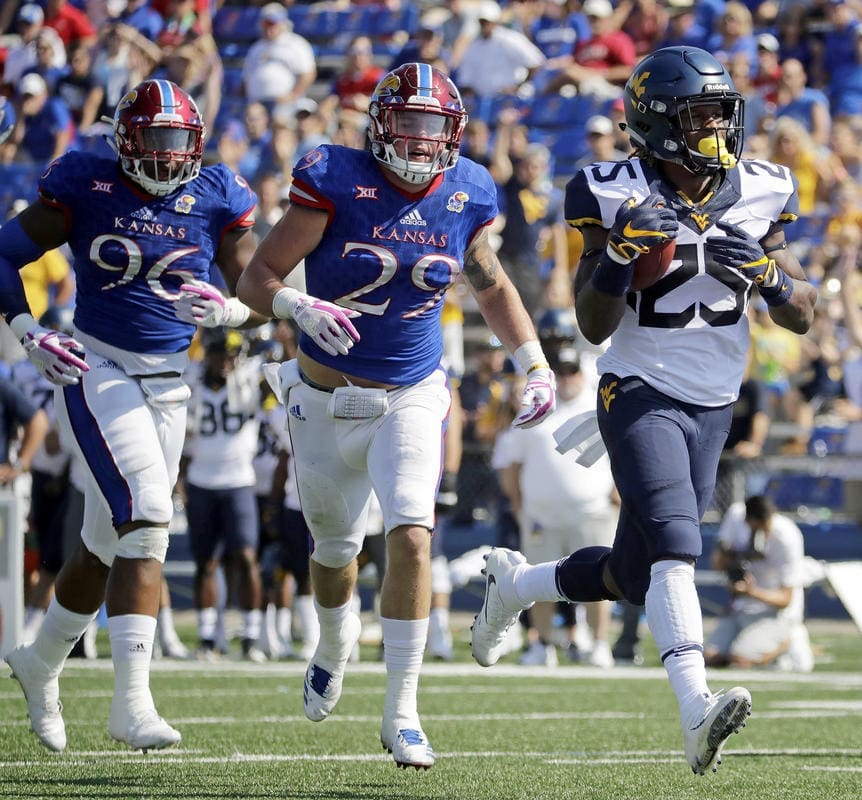 Coming off a win on the road in the Big XII is great, right? Well, not so much.
The defense has been ravaged by injuries, including sing losing Ferns for the year again due to a shoulder injury. Tony Gibson's "DAWGS" were terrorized in the run game Saturday and were subpar in the passing game. Kansas provided just enough excitement in a game that was initially thought to be a blowout win for West Virginia. The upcoming bye week could be the best thing for the Mountaineers right now. They have two weeks to get healthy and regroup before they take another trip west to take on a surging Texas Christian team who upset Oklahoma State in Stillwater and boy, do the Horned Frogs look good.
We know Texas Christian is good, but how good can they be?
Kenny Hill is leading the charge, but the defense is the true workhorse for that team. The defense intercepted Heisman hopeful Mason Rudolph twice in Saturday's contest. West Virginia's Will Grier will have to continue his recent string of 300-yard games if the Mountaineers want to escape Fort Worth with a win.
The key to that game will come down to running the ball. If Crawford and McKoy can force their way into having 100-yards rushing each, then Grier stands a better chance of shredding the Horned Frogs defense through the air.
Texas Chrisitan offers the first real test the Mountaineers have in Big XII and luckily a bye week provides two weeks of preparation.