WVU's Brown, Stills on Senior Bowl Watch List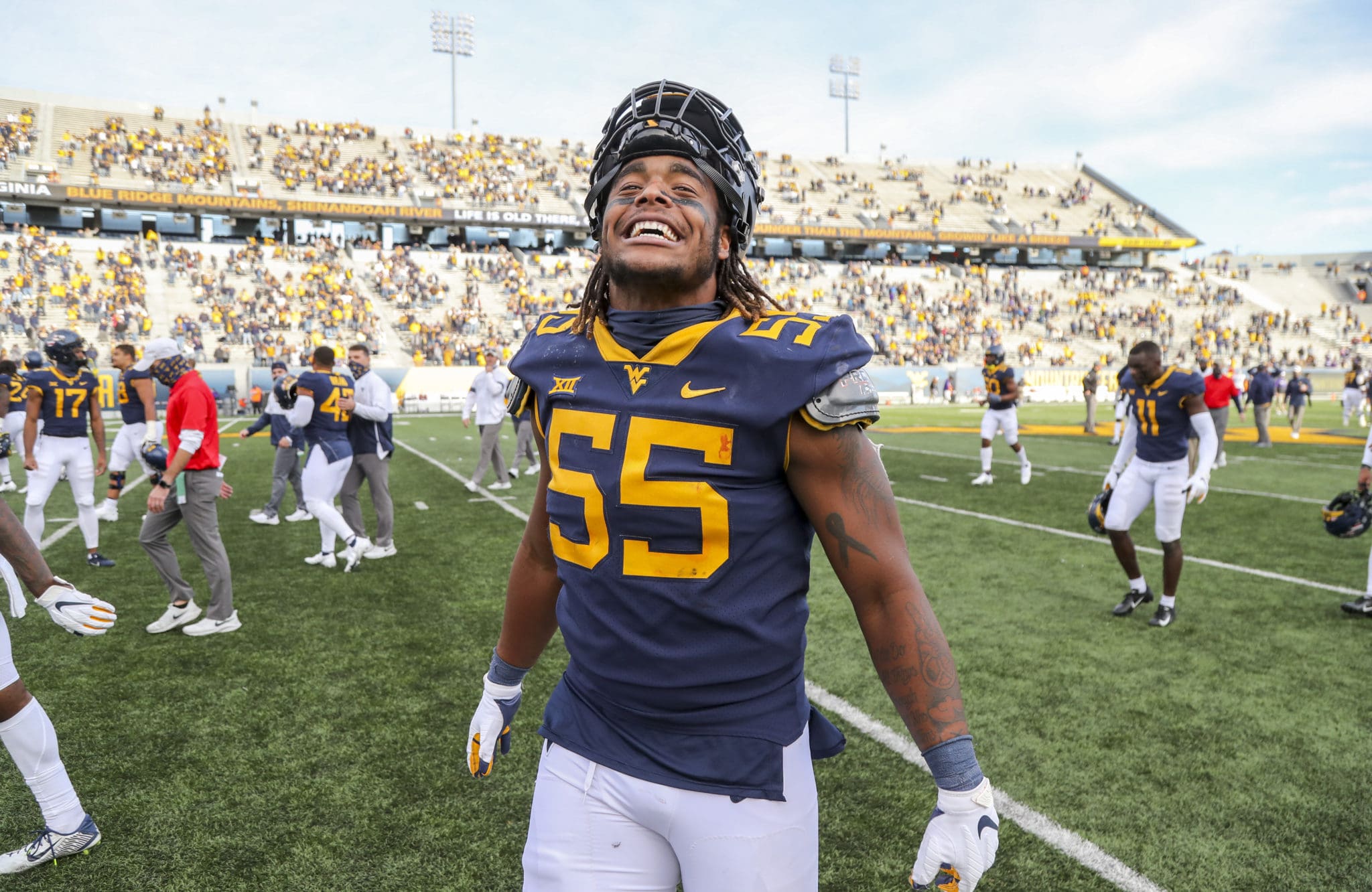 MORGANTOWN, W.Va. – The Senior Bowl is the nation's most influential college football All-Star Game. Getting named to this watch list is, statistically, a college player's first step toward professional football. For the West Virginia Mountaineers, two names made the 2021 list.
Leddie Brown.
Dante Stills.
Reese's @seniorbowl Watch List

💨 @___lb4
💪 @Dstills55 #TrustTheClimb pic.twitter.com/q6s4SL0upr

— WVU Football (@WVUfootball) August 12, 2021
Brown is no stranger to accolades, both locally and nationally. 2020 brought him an All-Big 12 Conference First Team award, a number 26 ranking in total touchdowns, a number 31 ranking in rushing touchdowns, a number 14 ranking in rushing yards and a number 27 ranking in rush yards per game nationally.
He ushered 2021 in with a Preseason All-Big 12 Conference Second Team award. He was also selected for the 2021 Iron Mountaineer Award, where he joined Zach Frazier, Graeson Malashevich, Tony Mathis Jr., and Scottie Young. Each of these players were selected by their teammates as the most outstanding performers in WVU's offseason strength and conditioning programming.
𝟮𝟬𝟮𝟭 𝗦𝗽𝗿𝗶𝗻𝗴 𝗔𝘄𝗮𝗿𝗱 𝗪𝗶𝗻𝗻𝗲𝗿𝘀

These guys competed every day and took advantage of the opportunity to get better all spring long.#HailWV | #TrustTheClimb pic.twitter.com/FjHSurEvaS

— WVU Football (@WVUfootball) April 24, 2021
Stills put up stellar numbers last season. In 10 games, he registered 35 tackles, including 15 solo stops, one fumble recovery, a blocked kick, and two sacks. The defensive end saw action on 506 defensive snaps and 42 special teams plays, including a season high 78 against Baylor. In 9 of the 10 games he played in, he had at least an assist on a tackle for loss.
He was named to the All-Big 12 Conference Preseason First and Seconds Teams, as well as, nabbing Preseason All-America Second and Fourth Team honors as well.
These two are among the best in the country, but the journey has only just begun. Leading up to the Senior Bowl on February 5, 2022, Brown and Stills will encounter fellow watch list occupants nearly every single week.
In the Big 12 alone, Baylor added six players, Iowa State added two, Kansas added one, Kansas State added two, Oklahoma added eight, Oklahoma State added five, TCU added five, Texas added three, and Texas Tech added two players to the list. Out of conference, game 1 opponent Maryland and game 3 opponent Virginia Tech had two and seven players, respectively, on the watch list as well.
The Senior Bowl roster has a long history of eventual ties to the NFL. Last year, 41 percent of the entire 2021 NFL Draft came from the Senior Bowl. This season, the game will be live on NFL Network and practices will be broadcast on ESPN.
Welcome to the new home of WVU football and basketball breaking news, analysis and recruiting. Like us on
Facebook
, follow us on
Twitter
and check us out on
YouTube
. And don't forget to
subscribe
for all of our articles delivered directly to your inbox.