2023 Three-Star DL Cameron Jackson De-Commits from West Virginia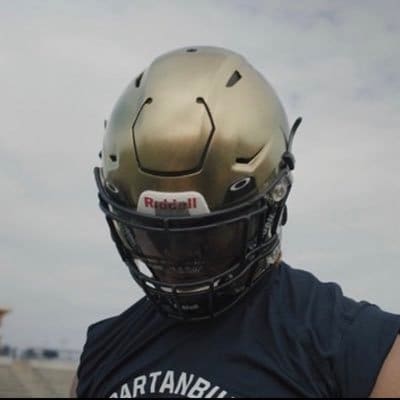 Three-star 2023 defensive lineman Cameron Jackson (6-foot-4, 300-pounds) has de-committed from West Virginia, he announced on Twitter yesterday. Jackson was the third player to commit to the class of the 2023.
My recruiting is 100% open pic.twitter.com/q0JurYOKQt

— Cam Jackson🏈🎒 (@CJackson90) July 29, 2022
At the time, West Virginia was his only division-I offer. He has since received offers from Georgia Southern and Western Kentucky. He announced the Western Kentucky offer the same day he announced his de-commitment while the Georgia Southern was months ago.
Jackson is a three-star recruit on 247Sports, On3 and Rivals. He is not ranked among the top defensive lineman on Rivals but comes at No. 127 on 247Sports and No. 131 on On3 in the country. In terms of players in the state of South Carolina, he comes in at No. 19 on 247Sports and No. 20 on On3.
He is from Duncan, South Carolina and is high school teammates with three-star 2023 West Virginia quarterback commit Raheim Jeter (6-foot-2, 198-pounds) who was the second player to commit in the class of 2023.
The loss of Jackson leaves 17 players for the class of 2023 including three defensive lineman in 247Sports three-star recruits Justin Benton (6-foot-2, 275-pounds), Corey McIntyre Jr. (6-foot-4, 280-pounds) and Eamon Smalls (6-foot-2, 295-pounds).
The loss drops the class only one spot in 247Sports rankings from No. 24 to No. 25 while it sits at No. 24 for Rivals and No. 31 for On3.
Welcome to the new home of WVU football and basketball breaking news, analysis and recruiting. Like us on
Facebook
, follow us on
Twitter
and check us out on
YouTube
. And don't forget to
subscribe
for all of our articles delivered directly to your inbox.