Big 12 Rules Forced Oklahoma's Hand in Postponing Game vs. WVU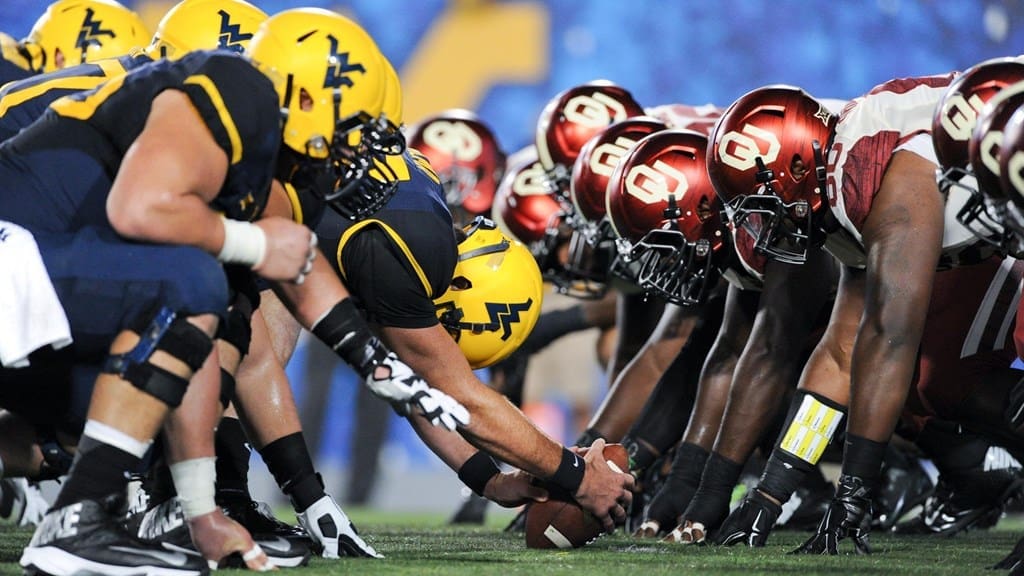 Wednesday afternoon, the Big 12 conference announced that the football game between West Virginia and Oklahoma, originally scheduled to be played in Morgantown Saturday, would be postponed to Dec. 12 due to the conference's game interruption guidelines.
The thresholds set by the Big 12 to play games this season are:
a minimum of 53 total players
a minimum of seven available offensive linemen
a minimum of four available interior defensive
a minimum of one available quarterback
During his press conference Tuesday, Oklahoma football coach Lincoln Riley said that as long as the Sooners feel they can play safely they will play. Riley said his view on the situation is that as long as OU will always play as long as they are able to meet the minimum thresholds, regardless of which players are out.
"If we feel like we can play and play safely, we're going to play," Riley said. "I just think decisions like that are bigger than just one year. A couple of those early games this year we could've not played and you could maybe come back at the end of this year and say, 'the results of one of those games would've been different had we not done it'…I think if you can play and all of a sudden you pull it, I just don't know that you're really embracing what this place [Oklahoma] has been about and what's made this program special for years and years and years."
Riley admitted that the Sooners played against Oklahoma Saturday despite missing a few of their key players. They defeated the Cowboys 41-13.
"I'm not saying we won't get to a point where it's not safe for us to play a game, I'm not sure, we have been close," Riley said. "But if we feel we can play and play safely then we're going to play. We decided it was going to be like that from the beginning and we're going to ride with it no matter what, and we have done that."
The Sooners currently control their own destiny in making it to the Big 12 championship game. Iowa State sits in first place with a 6-1 Big 12 record, but Oklahoma is in second at 5-2. Oklahoma State and Texas are also in the mix, both with 4-2 conference records, but the Sooners have already beaten both teams this season and thus own a tiebreaker against them.
West Virginia will now have its second off week in a row. The Mountaineers' last game was on Nov. 14, a 24-6 victory over TCU. Their next game is scheduled to be at Iowa State on Saturday,  Dec. 5.
In a video posted to his Twitter, WVU coach Neal Brown said the team is disappointed they will not play Saturday, but they are already moving their attention to Iowa State.
"[I'm] extremely disappointed for our players," Brown said. "We've had a great week and a half in preparation for the game for Saturday night. [I'm] disappointed for our fans, who I know are eagerly anticipating the first night game here at Mountaineer Field in two years."
A Message to Mountaineer Nation pic.twitter.com/g7MuH6HkP6

— Neal Brown (@NealBrown_WVU) November 25, 2020
Welcome to the new home of WVU football and basketball breaking news, analysis and recruiting. Like us on
Facebook
, follow us on
Twitter
and check us out on
YouTube
. And don't forget to
subscribe
for all of our articles delivered directly to your inbox.