Eilert Reacts to Waiver Decision on RaeQuan Battle, Working on Appeal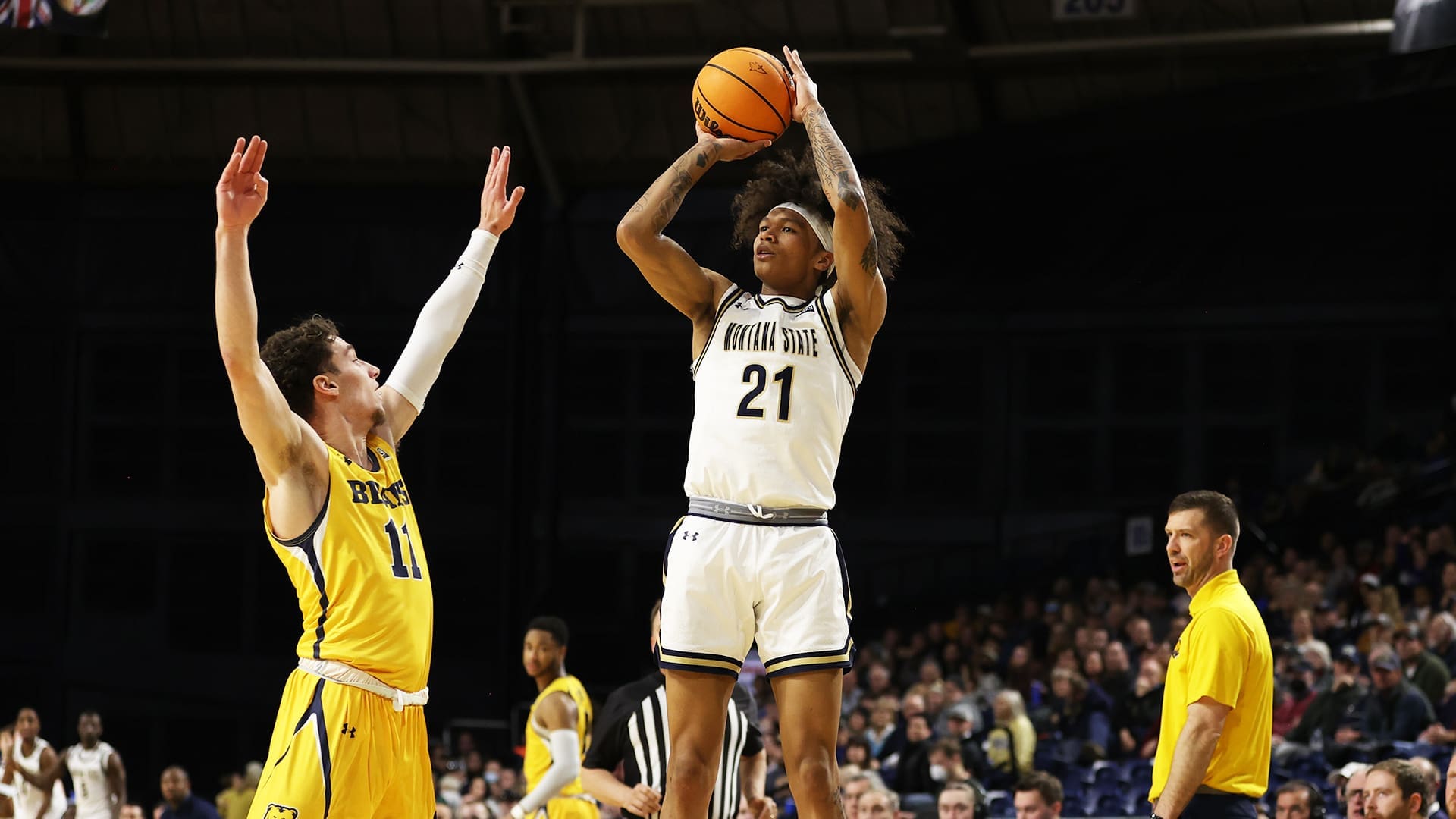 WVU interim HC Josh Eilert spoke for the first time since the NCAA decided to deny RaeQuan Battle immediate eligibility. Eilert and his staff are in the process of appealing the decision.
"I was very disappointed, I wouldn't say I was shocked with the result because it seems a lot of these [waivers] are being denied. It seems like your success rate has more to do with the appeal process," Eilert said to the media on Wednesday. "I thought there were no holes in it and it was a sure-win thing for RaeQuan. I am very still optimistic that they're going to do right by him. A new fresh set of eyes will help that case."
Battle and WVU were aware of the decision on Monday afternoon after weeks of waiting to hear back from the NCAA. Battle, a 6-foot-5 transfer from Montana State, is a multi-time transfer and is in need of being approved to play immediately for the 2023-24 season. If the appeal stands, Battle will be able to finish out his eligibility during the 2024-25 year.
"We're meeting on that this afternoon. We're going to sit down together and figure out what the game plan is for the appeal. We haven't got too deep into it yet," Eilert said.
"We will do our part to get it in as quick as possible," Eilert added.
West Virginia is now in a tough situation just under two weeks before the season opener against Missouri State. Eilert, who is in his interim year as head coach, will need to adjust the offense and figure out backup plans if Battle cannot play.
"Certainly a challenge," Eilert said. "I've operated from that since day one, I knew this was going to be in limbo so I've gotten guys a lot of reps that probably wouldn't have gotten as many reps if I had known he would be eligible immediately."
West Virginia now with little depth in their rotation will have to rely on Seth Wilson, Kobe Johnson, Josiah Harris and others to step up to the challenge.
WV Sports Now will keep you up to date on the latest regarding Battle's waiver appeal.