Position battles to keep an eye on in fall camp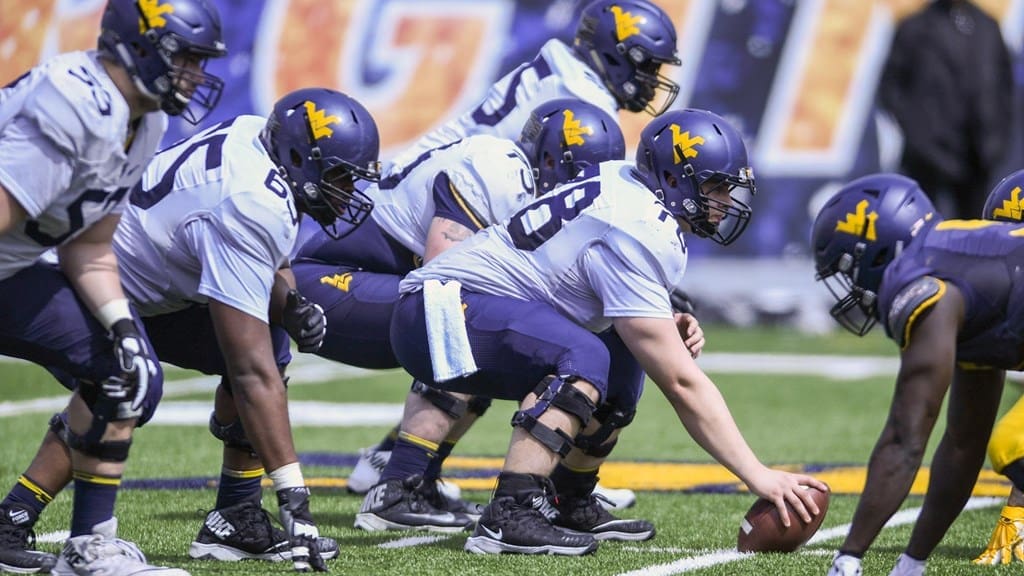 College football is almost here, and I know what you're thinking. FINALLY. Fall camp begins on August 2nd, so with the summer winding down, we're here to take an in-depth look at some of the heated position battles heading into the 2018 season. So without further adieu, let's get to it!
Backup QB- Jack Allison (r-So.) vs Trey Lowe III (Fr.)
Hopefully, this battle doesn't equate to much in terms of meaningful playing time in 2018, but we all witnessed how important it is to have a solid backup option in case the starter goes down. Neither Allison nor Lowe have ever taken a single snap as a QB at the collegiate level, though Allison has the edge over Lowe III in terms of collegiate acclimation. Allison sat out the 2017 season per NCAA transfer rules following his departure from Miami (FL); Lowe arrives as a coveted recruit out of Bolivar, TN. He'd need to pick up the offense up rather quickly to win the second-string spot.
Projected winner: Jack Allison
Center- Matt Jones (r-Jr.) vs Jacob Buccigrossi (r-So.)
This will be one of the most heated battles in all of fall camp as redshirt junior Matt Jones hopes to fight off Buccigrossi and retain his status as a starter. Jones played sparingly as a redshirt freshman, but started all 13 games at center for the Mountaineers a year ago. Buccigrossi has battled injuries since his senior year of high school through this past season, when he was favored to win the job before being sidelined. Buccigrossi has plenty of potential and has received a ton of praise from the coaching staff.
Projected winner: Jacob Buccigrossi
Tight End- Trevon Wesco (r-Sr.) vs Jovani Haskins (r-So.)
A new toy that offensive coordinator Jake Spavital plans to utilize this fall is the tight end position. The tight end has historically been used for blocking in Holgorsen offenses, but the staff now hopes to incorporate them more into the passing game, like a more traditional offense would. Wesco, a West Virginia native, seems to be leading this battle at the moment. Again, experience in the system tends to pay dividends. Haskins comes to West Virginia via Miami (FL) as well and is more of a receiving tight end that could provide a mismatch in open space.
Projected winner: Trevon Wesco
Nose Tackle- Darius Stills (So.) vs Kenny Bigelow Jr. (r-Sr.)
Defensive line coach Bruce Tall will be searching for a new run plugger at the nose tackle position following the loss of starter Lamonte McDougle, who transferred to Washington State. Sophomore Darius Stills will be moving from defensive end to nose tackle and hopes to provide the Mountaineers with more consistency at the position. Bigelow is a graduate transfer from Southern Cal, who at one point was one of the top 10 recruits in the country. Injuries have ravaged his career thus far, but he is giving it one more go with the boys in Morgantown.
Projected winner: Darius Stills
Place Kicker- Evan Staley (r-So.) vs Skyler Simcox (r-Jr.)
Ahh, the lost position battle that most won't pay any attention to. Kickers are football players too! Staley took over as the team's kicker midway through 2017 when starter Mike Molina went down with an injury. Staley converted six of seven field goals with a long of 36 yards. Simcox transfers in after spending two years at Western Kentucky, where he was a Lou Groza Award finalist in 2016.
Projected winner: Skyler Simcox