Points off Turnovers Leads West Virginia Football in Wild Win Over Baylor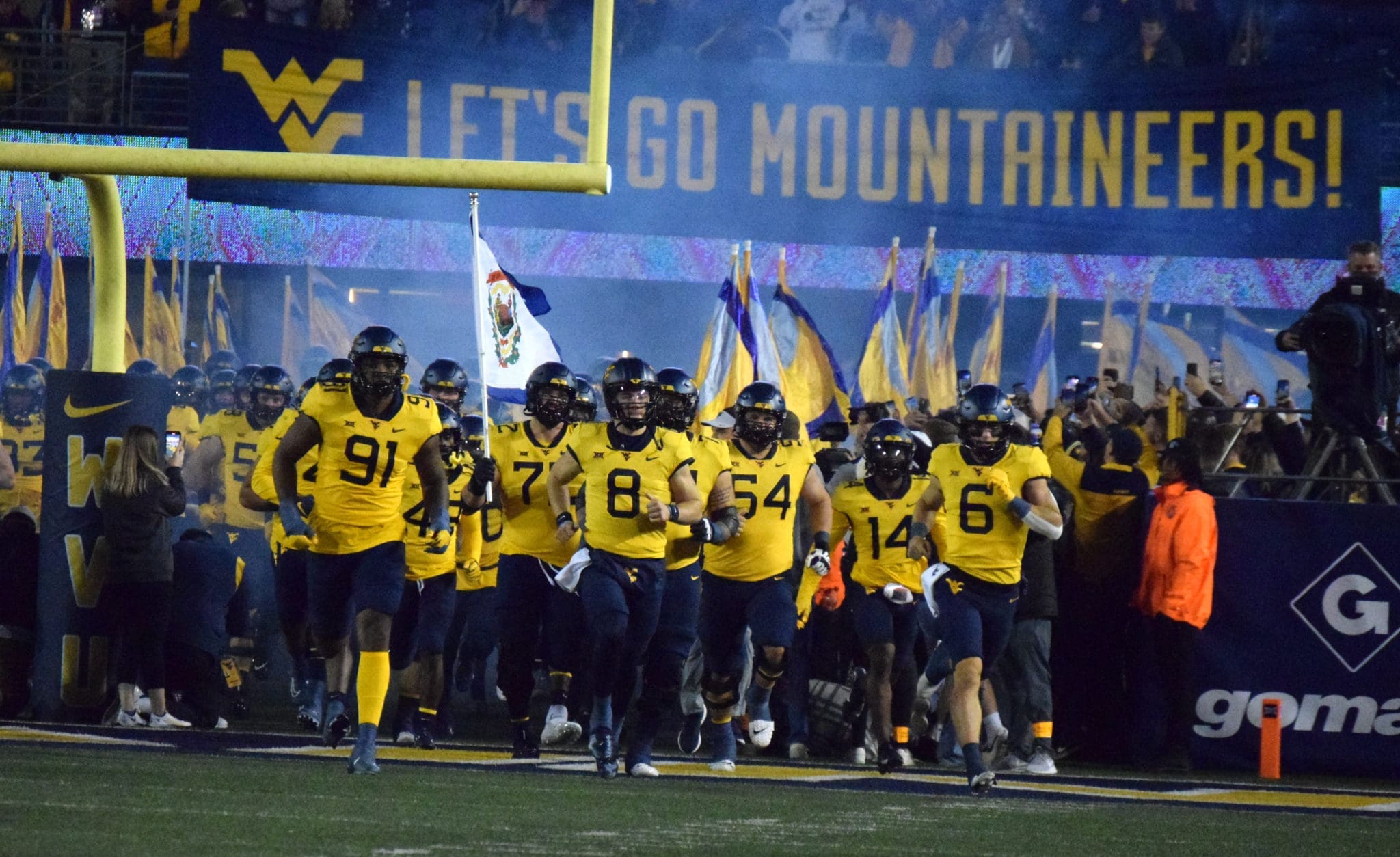 MORGANTOWN, W.Va – In a game that had the potential to be a shootout, West Virginia was able to do what any football team needs to do to win – score more points.
And that started with West Virginia jumping out on top first. The Mountaineers also did so by establishing the running game, which was something that some thought would be more difficult without star freshman CJ Donaldson. Tony Mathis, who averaged 5.7 yards per carry in the first half, hammered it in for a touchdown after a big 12-yard run earlier on the drive.
It may have taken Baylor awhile to get going offensively, having just settled for a field goal until late in the first quarter, but once the Bears started clicking, they never looked back. Ben Sims ran in the first Bears touchdown to finish off a long drive before it fully became the Ben Shapen show. Shapen put up 294 yards and two touchdown passes when the Bears went into the locker room at the half.
Mountaineer Nation in attendance at this "Stripe the Stadium" Thursday night game did get something to cheer about when Jasir Cox recovered a Shapen fumble and ran it all the way for a defensive touchdown. This paid off all the work the WVU defense had been doing all week, emphasizing the need to create more turnovers.
Unfortunately for WVU, the moment swing from the 65-yard fumble recovery by Cox did not last long. Bears wide receiver Craig Williams caught a 39-yard reception in the corner of the end zone, as Baylor's aggressiveness reclaimed the lead.
The Mountaineers came out ready to go in the second half, finishing off a 10-play drive with a popular combination. Daniels found wide receiver Kaden Prather at the Baylor 10-yard line and by multiple defenders for the score.
From that point on, the shootout was on. The Bears had to turn to their backup Kyron Drones, who quickly threw a short pass for a touchdown, when Shapen was shook up. This stemmed from a targeting call on WVU cornerback Andrew Wilson-Lamp, resulting in an already banged up Mountaineer secondary to lose Wilson-Lamp for the rest of the game. But in keeping up with the back and forth trend of the night, WVU quickly responded thanks to a 19-yard run from Justin Johnson. It was now all tied up at 31.
That didn't last long though and the excitement was far from over. Baylor took the lead back with a short run by Qualan Jones, but the ensuing extra point didn't go as planned for the Bears. Dante Stills blocked the kick and Jacolby Spells, who became a household name when his pick sealed the Black Diamond Trophy staying in Morgantown, tacked on two points by running with ball to the opposite end zone. Cox added another fumble recovery to his box score and WVU kept themselves in the game late, trailing 37-33.
Watch: Dante Stills Blocks Baylor Extra Point, Leading to Score Conversion for WVU
WVU then volleyed the pressure over to Baylor, claiming their first lead since being up 7-3 in the first quarter. The Mountaineers had a 40-37 advantage following a 34-yard explosion by Mathis, as he ran outside for the touchdown.
A Baylor field goal was then answered by WVU with a field goal of their own. Casey Legg drilled a 22-yard kick for what would become the game winning score.
West Virginia fans were treated to a show on this nationally televised Thursday night game, watching their Mountaineers even up their overall record at 3-3 and earn their first win against a Big 12 opponent of the season.