Ranking West Virginia's Non-Conference Opponents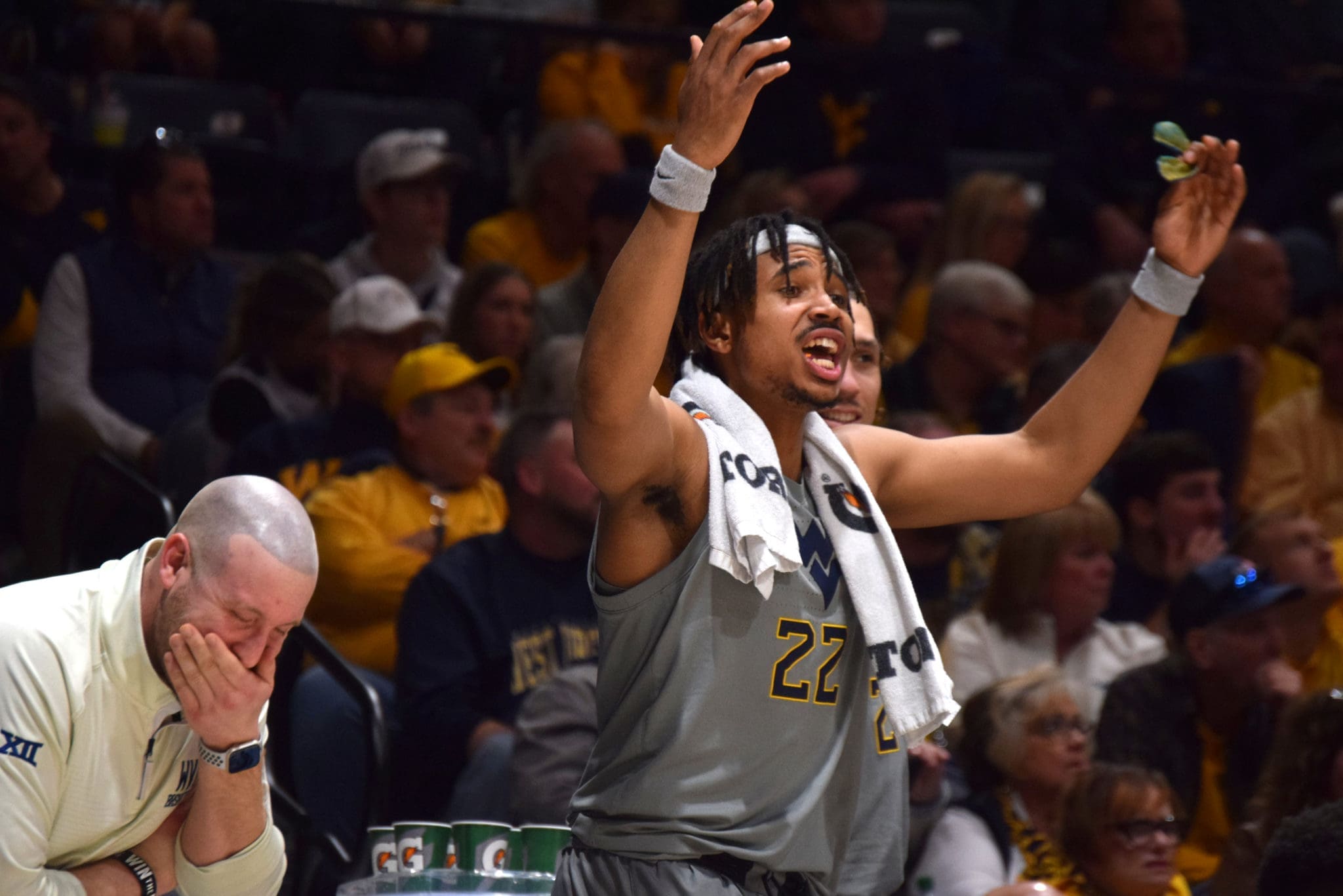 West Virginia will face adversity during their non-conference schedule as starting guard Kerr Kriisa will miss nine games. WVU could also be without two other starters Akok Akok (health) and RaeQuan Battle (waiver).
Let's take a look at West Virginia's non-conference opponents by ranking them.
1. Virginia / Wisconsin
Last season's record (UVA): 25-8, 15-5 ACC
Last season's record (WU): 20-15, 9-11 Big Ten
West Virginia will take on Virginia OR Wisconsin in the second round of the Fort Myers Invitational during Thanksgiving week. Both teams are potentially top 25 teams throughout the year and will be competitive in their respective conferences.
2. Ohio State
Last season's record: 16-19, 5-15 Big Ten
The Buckeyes look to bounce back from a down year last season under Chris Holtmann. Holtmann's seat is warm now as Ohio State has to return to the NCAA Tournament this go around. OSU brought in ex-Fairmont State and Baylor G Dale Bonner from the transfer portal as well as grad transfer Jamison Battle from Minnesota.
3. St. John's
Last season's record: 18-13, 7-11 Big East
St. John's welcomes head coach Rick Pitino with a new-look Red Storm team. Pitino brings in nine transfers from all levels of college basketball highlighted by Jordan Dingle (G) and Chris Ledlum (F).
4. Pitt
Last season's record: 24-12, 14-6 ACC
Pitt's Jeff Capel saved himself another year by taking the Panthers to the round of 32 of the NCAA Tournament. Blake Hinson, Pitt's returning leading scorer, will have support from transfers Ishmael Leggett (G) and Zack Austin (F) as well as a core of returning bigs.
5. Toledo
Last season's record: 27-8, 16-2 MAC
Toledo finished last year with 27 wins but lost RayJ Dennis to Baylor in the portal. Toledo comes to Morgantown on Dec. 23 in the infamous trap game right before Christmas.
6. SMU
Last season's record: 10-22, 5-13 AAC
West Virginia and SMU will match up in the first round of the Fort Myers Invitational later in November. The Mustangs are heading into year two under head coach Rob Lanier.
7. UMass
Last season's record: 15-16, 6-12 A10
WVU G Kerr Kriisa will make his season debut against UMass on Dec. 16 in Springfield. Former colleagues Frank Martin and Josh Eilert will go head-to-head on the sidelines.
8. Missouri State
Last season's record: 17-15, 12-8 MVC
Missouri State opens their season with West Virginia as they look to take advantage of a depthless Mountaineer group. MSU finished sixth in the Missouri Valley Conference last season.
9. Bellarmine
Last season's record: 15-18, 9-9 ASUN
Bellarmine is almost done with their NCAA Tournament ineligibility due to making the transition to Division-I in 2020. The Knights may once again be the best team in Louisville as the Cardinals continue to struggle.
10. Radford
Last season's record: 21-15, 12-6 Big South
Former WVU G Darris Nichols makes another return trip to Morgantown as he continues to build the Highlanders. Radford finished second in the Big South last season and look to make their first NCAA Tournament under Nichols.
11. Drexel
Last season's record: 17-15, 10-8 CAA
Drexel enters the 2023-24 season as a top 125 KenPom team under Morgantown native and head coach Zach Spiker.
12. Jacksonville State
Last season's record: 13-18, 6-12 ASUN
Jacksonville State finished 11th in the A-Sun as they make the transition to Conference USA. Ray Harper has taken the Gamecocks to the NCAA Tournament twice during his tenure.
13. Monmouth
Last season's record: 7-26, 5-13 CAA
Monmouth went from 21 wins in 2021-22 to just seven wins during a transition year to the CAA.