Arizona Releases Statement on Kerr Kriisa, Says They Didn't Have Involvement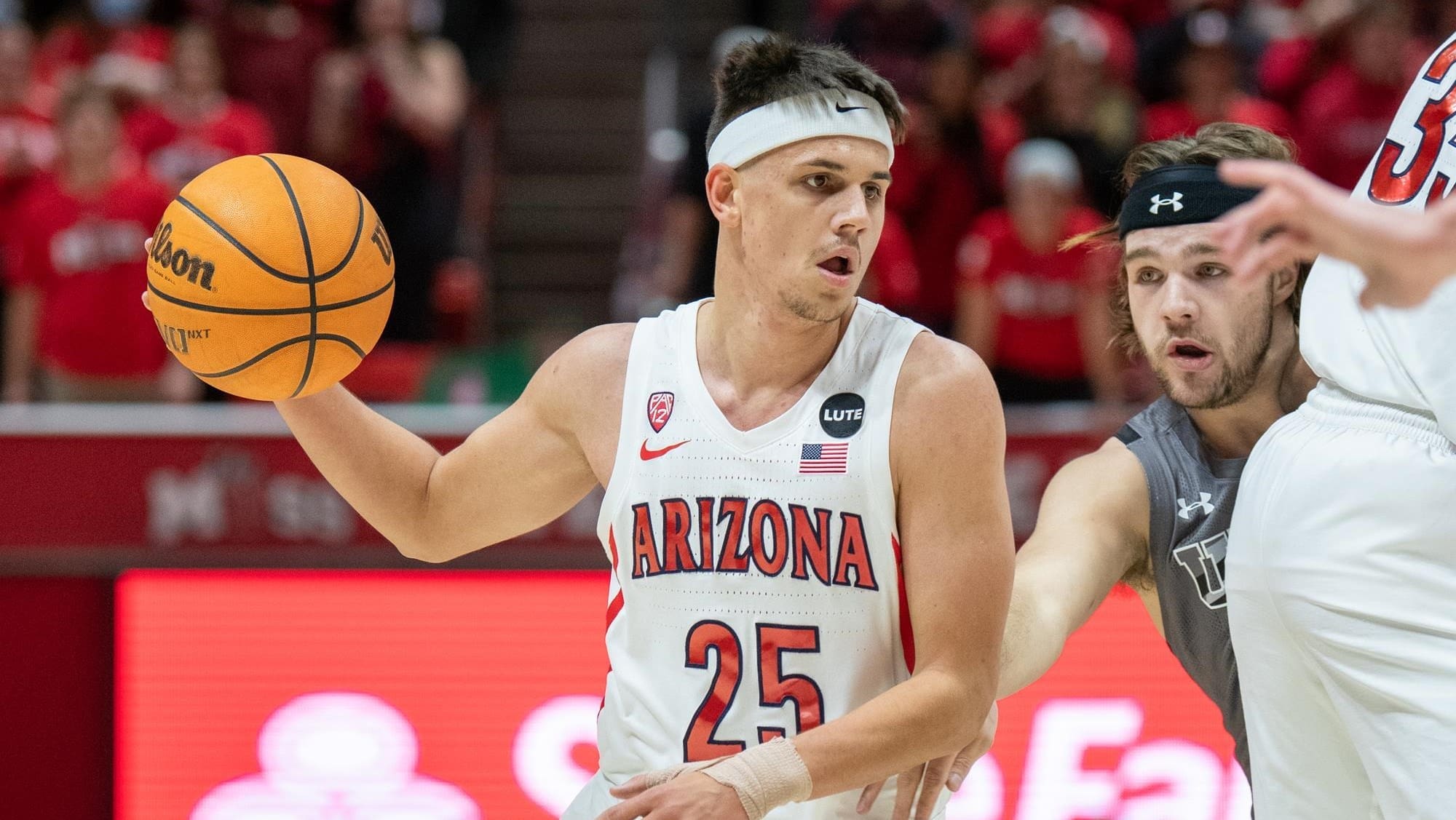 The University of Arizona released a statement on Wednesday morning regarding current WVU G Kerr Kriisa's nine-game suspension. Kriisa received impermissible benefits while enrolled at UA.
Arizona, Kriisa's former school, denies any involvement with his unauthorized benefits.
"Upon learning of a potential NCAA issue with a former men's basketball student-athlete after they left the University of Arizona, the athletics department worked collaboratively and transparently with the NCAA and West Virginia University in their review of the matter. The review confirmed there was no involvement from any Arizona Athletics staff members or coaches.
As part of their evaluation, the NCAA determined that the University of Arizona's compliance systems and education met or exceeded their standards and national best practices. The University of Arizona received no penalties or corrective actions as a result of the NCAA's evaluation."
West Virginia University was aware of the benefits in late August. Kriisa then admitted to them and now will serve a nine-game suspension. Kriisa will miss the majority of West Virginia's non-conference matchups and will return against UMass on Dec. 16 in Springfield. The 6-foot-3 guard is allowed to practice and travel with the team during his suspension.
Kriisa is preparing to begin his first season at West Virginia after transferring from Arizona this offseason. Kriisa served as a full-time starter for the last two years under Tommy Lloyd. Kriisa, a native of Estonia, averaged 9.9 points, 2.4 rebounds and 5.1 assists this past season. Kriisa was second in the Pac-12 in total assists and also shot 37 percent from three. Kriisa has appeared in the last two NCAA Tournaments for Arizona, reaching the Sweet-16 last year.
During the offseason, Kriisa was originally recruited by Bob Huggins and decided to re-open his recruitment after Huggins resigned. Kriisa committed back to West Virginia under Eilert's staff. Kriisa has two years of eligibility remaining.