Twitter Reaction: WVU Fans Disappointed in Team, Point to Refs After NCAA Tournament Exit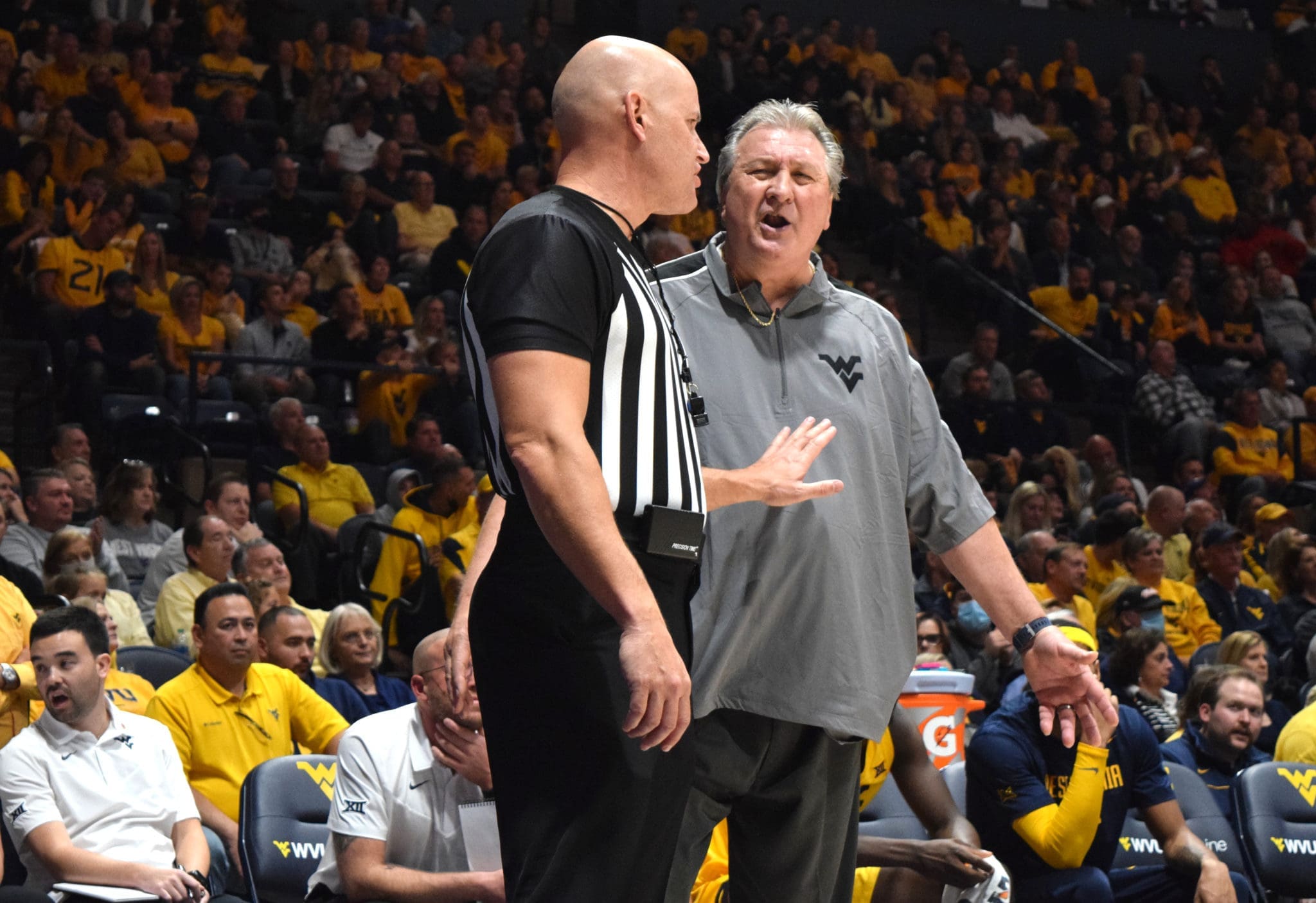 After opening up the NCAA Tournament with a big lead over Maryland, West Virginia then went cold and the Terrapins were able to take the lead at halftime. But the Mountaineers took charge in the second half and managed to pull away for the win. It wasn't pretty, but WVU survived and advanced the first round.
Sine watching the game put Mountaineer Nation through a roller coaster ride of emotions, let's take a look at how fans reacted on Twitter during and after the game.
I thought we're playing a basketball game here. Why are WVU players tapping the ball in volleyball fashion? #WVUvsMD

— Dr. Affan Ghaffari (@affanGhaffari) March 16, 2023
Refs in WVU Maryland hate basketball. 37 fouls already with 8 minutes left. Let the #kids play or start calling some offensive fouls

— Thomas Hodge (@footballhodger) March 16, 2023
West Virginia fought through a really tough schedule to do enough to make the NCAA Tournament, and that was necessary for this team to accomplish. With that said, WVU let that game against Maryland get away. Despite everything, the Mountaineers should have won that game. https://t.co/mktSYu5ufo

— Mike J. Asti (@MikeAsti11) March 16, 2023
The last 3ish minutes of any WVU basketball game pic.twitter.com/0VMxowk4FJ

— Nicole Curtin (@NicoleCurtin_) March 16, 2023
I don't like college basketball but this WVU v Maryland game is JUICYYYY

— ᒎᎥǤǤƳ (@OT_Jiggy) March 16, 2023
WVU basketball is nauseating to watch as a fan

— A.G (@USA_Nizz) March 16, 2023
I won't sit here and say that is THE reason WVU lost, but people know how I feel about basketball. To say refs don't influence the outcomes of games in college basketball is a flat out lie. The game is played in accordance with how the refs decide they want it to be. https://t.co/HpETdNqDYH

— Sean Manning (@SeanManning_1) March 16, 2023
I definitely wanted that WVU win and in true WVU fan fashion I got my hopes waaaaay up just for it to end like that, but lol I've been let down so many times by both basketball and football that I can't really even hold on to any hurt over it anymore…still love WVU either way 🤷🏻‍♂️

— Toñy #WVU #Braves (@tweber912) March 16, 2023
These Refs Are Gonna Make this TOURNEY impossible to watch. Terrible, let them fuckin play. DIDNT TOUCH WVU, smh #marchmaddness #CBB #NBA #Refs #Maryland #WestVirginia #Stats #HotTake #Betting #Sports #Fun #basketball #ballislife #basketballislife #cancun #Competive #College pic.twitter.com/LYoahjU9Cx

— DubzOnlyPicks (@DubzOnlyPicks) March 16, 2023
Field Goal percentage
We shot 39% vs their 51%
End of story.

— Joe Staffileno (@Michiganeer) March 16, 2023
We didn't lose because of the refs, but they have to do better in general. Allowing illegal screens like they do all the time which can cause players to get hurt like Emmitt did is unacceptable. I know they want to favor the offense but come on.

— Ron (@WVUtitlerun) March 16, 2023
I know WVU isn't my team in basketball — but that was so disappointing to watch. Come on, guys. 🙄 #MarchMadness

— Sydnei Fryson (@sydneifryson) March 16, 2023