UMass HC Frank Martin Gives Promising Update on Bob Huggins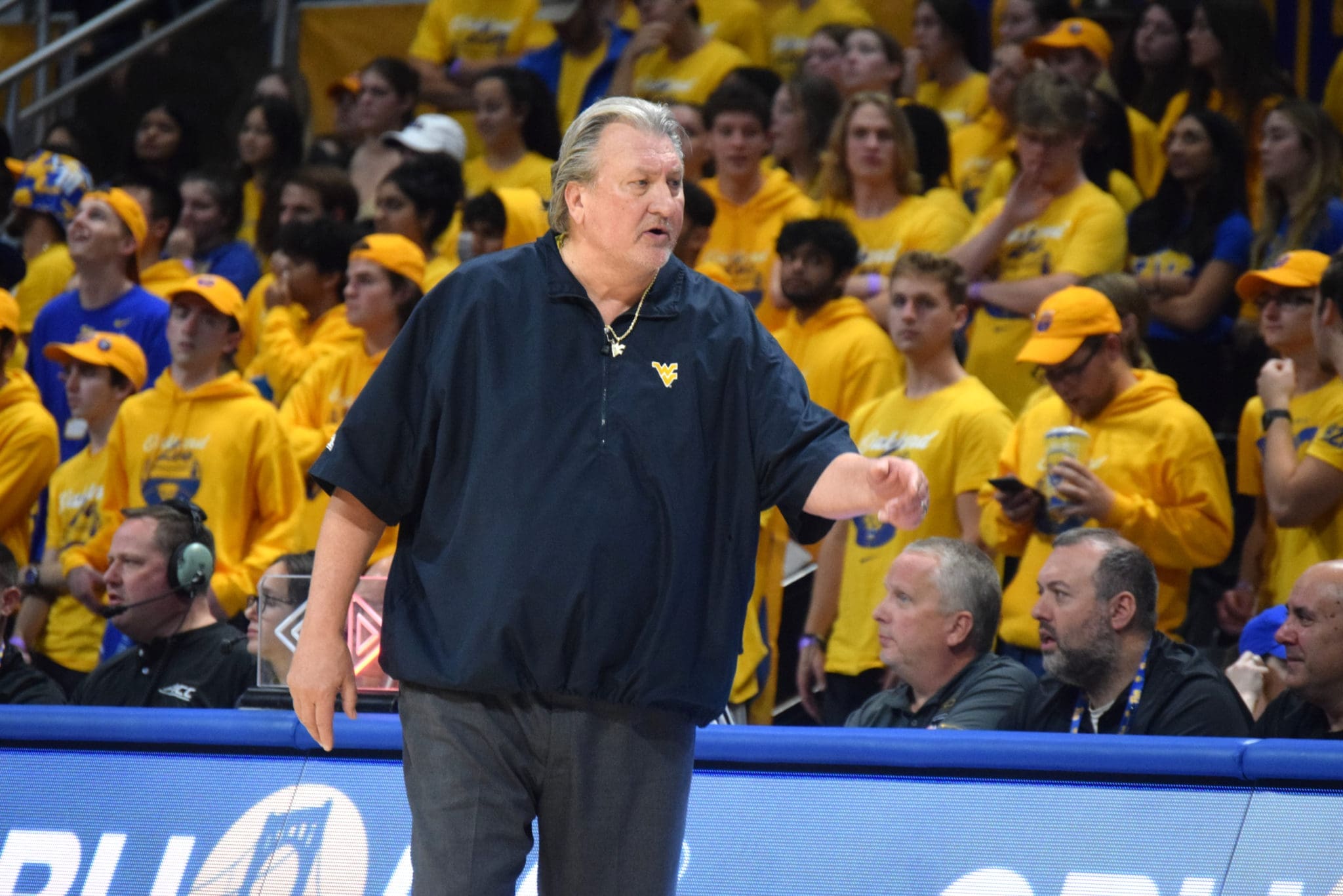 UMass HC Frank Martin gave a promising update on former WVU HC Bob Huggins during Atlantic-10 media days on Tuesday. Martin joined the Field of 68 crew consisting of Jeff Goodman and Rob Dauster.
"He's going to get back on that saddle. He's clean, he hasn't had a drink since that day," Martin said. "One day he'll speak about exactly what transpired that day. It's not my place to put that out there. It's a little more complicated than the story that got put out there by people that just saw the end result. It's sad that the end of West Virginia happened the way it did. He's in great spirits, he's lost weight, he's energetic. He's good for the game, he's good for people."
Frank Martin gives an update on Bob Huggins:

"He hasn't had a drink since that day. One day he'll speak about what transpired. It's more complicated than the story that got out. And it's sad. But he's in great spirits. He's lost weight… He's in a great place right now" pic.twitter.com/dFdj1EQ29V

— The Field of 68 (@TheFieldOf68) October 17, 2023
Martin went on to talk about how what Huggins did was bad, but he just needed help.
"Let's not beat around the bush, but we've got [coaches] that have been caught doing some really bad stuff that go against the rules. And not that what he did is not against the rules, but that was a self-inflicted deal," Martin said.
Huggins was charged with DUI on June 16 before resigning just 24 hours later. The West Virginia native was driving in Pittsburgh when he was pulled over by police. Huggins had a shredded tire, thought he was in Columbus, Ohio and blew a .210 BAC.
Huggins was accepted into the Accelerated Rehabilitative Disposition (ARD) program in August as he is a first-time DUI offender in the state of Pennsylvania. Huggins did appear in person for Best Virginia's TBT appearance in Wheeling. Huggins cheered on his former players and got to share a moment with Erik Stevenson.
Huggins won 935 career games spanning five coaching tenures at Walsh College, Akron, Cincinnati, Kansas State, and West Virginia. Huggins returned to his alma mater in 2007, taking the Mountaineers to their second Final Four in school history in 2010. Huggins finishes second in all-time coaching wins at WVU, with 345 wins. Huggins was enshrined into the Basketball Hall of Fame in September 2022.