Bock: Analyzing West Virginia With and Without RaeQuan Battle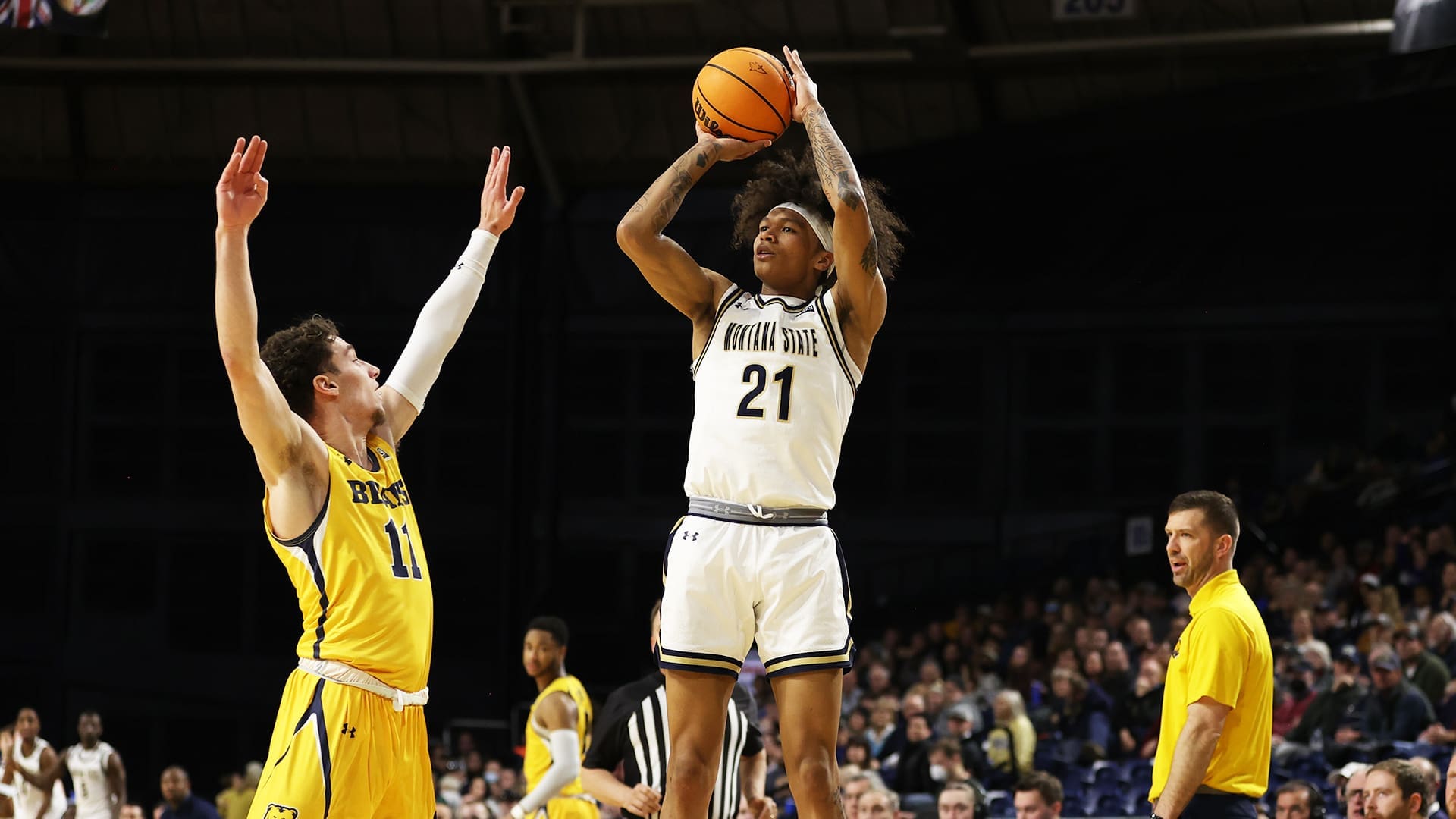 It is no secret that the NCAA's decision on RaeQuan Battle's wavier is crucial for West Virginia's upcoming season.
West Virginia is just about three weeks away from tipping off the 2023-24 season, as the athletic department gives Josh Eilert a trial run as head coach. Despite arguably the most chaotic offseason in college basketball history, West Virginia's staff was able to bring in a top transfer class highlighted by Jesse Edwards, Kerr Kriisa and Battle. The Mountaineers enter this season with a lot of unknowns as many computers and analysts can't figure out what to expect.
With the recent loss of Jose Perez, who now has committed to Arizona State, West Virginia's depth has taken a hit and now the Battle waiver means even more to the program. Let's take a look at what we know, the scenarios for both outcomes and overall thoughts.
What We Know
West Virginia submitted Battle's waiver over a month ago in September. Since then, the NCAA has asked for further information from the coaching staff to help make their decision. Take that for what you want, but that sounds promising rather than the NCAA telling West Virginia no from the start. This waiver process has felt like an eternity for some but it appears as if the decision is coming soon from the NCAA.
"[The NCAA] give you a certain amount of time. They give you a timeframe to work with and if you meet certain requirements they try to get it done before your first competition," Eilert said last Tuesday. "Hopefully that falls in line and we know before we go out and play someone."
Eilert hoped to hear back from the NCAA this past week but that did not happen.
During the summer the NCAA made it clear that they would start to crack down on multi-time undergraduate transfers. Battle did not graduate during the summer session at WVU, which is why the staff needed to submit a waiver. The NCAA has been complicated with certain situations like UNC WR Tez Walker, but has complied with a lot of basketball transfers over the last few weeks. If Battle's waiver is not cleared, West Virginia will appeal.
What if Battle is Cleared?
If Battle is cleared, he saves West Virginia from a lot of preseason questions. Battle inserts himself into the starting lineup as a third reliable scorer on this team. Edwards brings the inside game with 14.5 ppg coming from Syracuse. Kriisa has the outside scoring as the Estonian shot 37% from three on 6.5 attempts per game. The 6-foot-5 guard would bring the all-around scoring to West Virginia's team this season and would complete a nice core with Edwards and Kriisa.
EvanMiya has West Virginia as a top-50 offense but has the defense below the top-100. Throw Battle on the court and this team has a chance at an elite offense with mediocre defense outside of Edwards and Akok Akok. Having an average defense may not matter with Battle's offensive talent.
At Montana State last season, Battle averaged 17.7 points on 47% shooting from the field and 35% from three. Battle led the Bobcats to an NCAA Tournament appearance where they fell to Kansas State in the first round. Against Big 12 competition, Battle scored 27 points on 9-of-17 shooting while hitting a trio of threes.
"That waiver certainly looms over our head. It's something I'm very concerned about. It would hurt our cause drastically because he's a special player," Eilert said.
What if Battle is NOT Cleared?
Over the weekend, we got a glimpse of what this West Virginia team could look like without Battle, if he is denied. The Mountaineers played a "secret scrimmage" with Vanderbilt in Cincinnati, with the Commodores reportedly taking the win in overtime. WVU sophomore Josiah Harris was inserted into the starting lineup as Battle could not participate without a decision.
Just taking a look at the roster, Harris as well as Seth Wilson and Kobe Johnson, would all desperately be needed to step up if Battle can not play. There are a lot of question marks regarding those three players. The main question is are they ready to take that next step up? Wilson would be your best answer as the 6-foot-1 guard averaged 4.2 points on 39% shooting from the field and 42% from three last year. Wilson scored in double figures against Texas Tech (15), Portland State (12), Baylor (11) and Buffalo (10). The Lorain, Ohio native had eight games of two or more threes made in 32 appearances.
There's already going to be pressure put on Wilson, Johnson and Harris to take that next step but if Battle can play, not all of them will have to play significant minutes. That trio only appeared in 12.5% of West Virginia's total minutes last season. I would be very concerned about the two and three positions if Battle isn't cleared.
For Eilert, it's not about who's on the floor, it's about keeping Battle happy with or without the game of basketball.
"Worst case scenario is that he doesn't get it, we have to do what's best for RaeQuan. We are going to keep him involved in everything we do. Keep our thumb on him in terms of getting better each and every day, staying locked in," Eilert said. "I worry about that for RaeQuan because he does really need basketball in his life. I've touched on his story a little bit, I don't want to get into it."
Battle would be eligible to suit up for the Mountaineers during the 2024-25 season if this scenario happens.
Overall Thoughts
Battle's waiver makes or breaks West Virginia's ceiling as a team before the season even starts. I think with Battle this team is comfortably in the tournament field with the chance to win some games in March Madness. A trio of Edwards, Kriisa and Battle is one of the best in the conference and could take WVU back to the tournament with that. Without Battle, I think this team struggles to find consistent play from those who would be needed. West Virginia could still make noise in the bubble but I'd expect them to be on the outside looking in.
Either way, this is huge for Eilert and his staff's interim year. But that's why the games are played. West Virginia will hear from the NCAA about Battle in the near future as they somehow patiently wait still.