West Virginia Football Great Dante Stills Drafted by USFL's New Orleans Breakers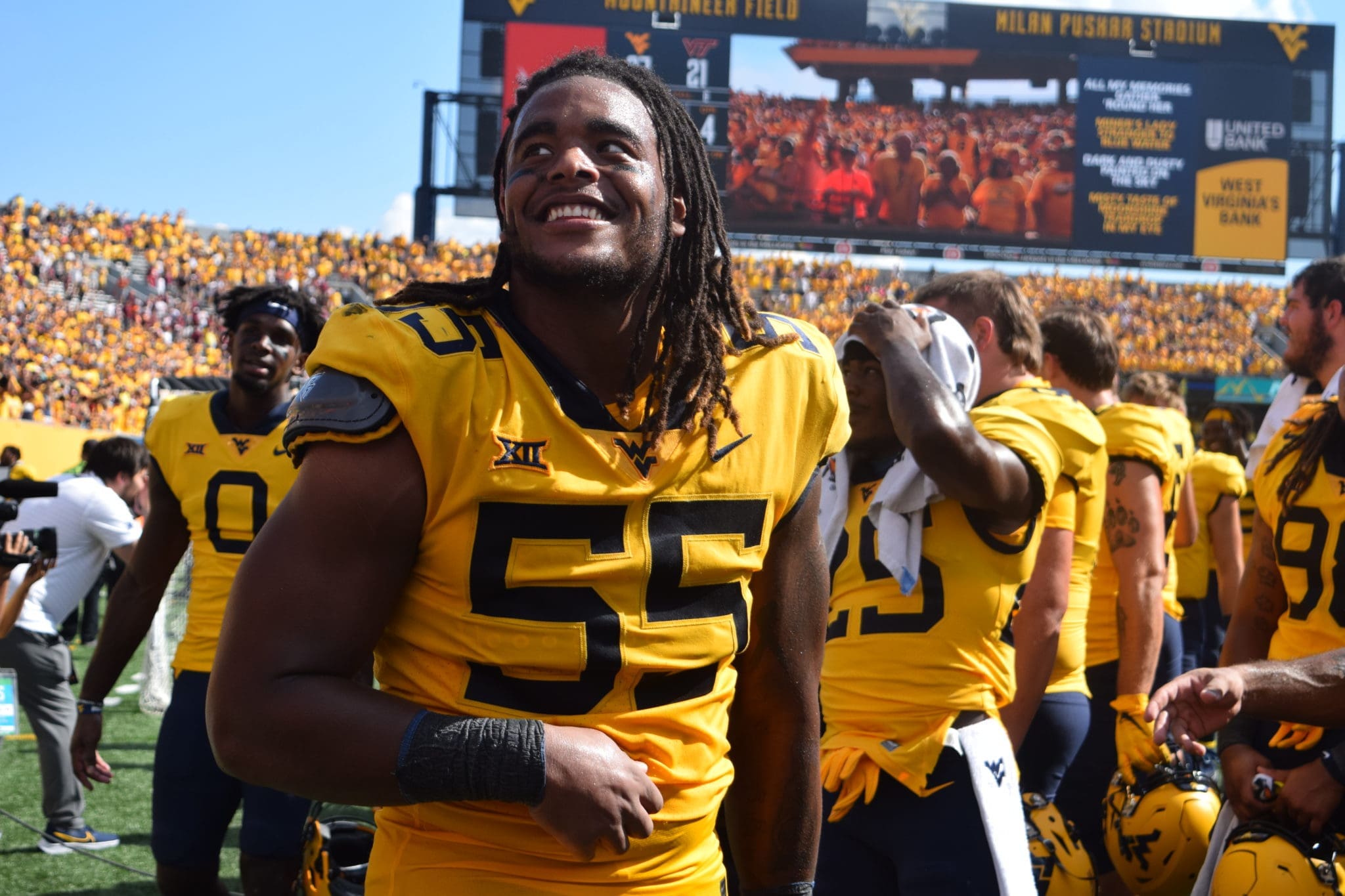 Dante Stills now has a fallback professional football option if he does not get an NFL opportunity.
The New Orleans Breakers selected Stills with the 44th overall pick in the sixth round of the 2023 USFL Draft. Even though being drafted by a professional team is a compliment and it's nice to have options, Stills has been spending the offseason preparing for the NFL Draft.
With the 44th overall pick in the 2023 USFL College Draft the Breakers select @WVUfootball DL @Dstills55 pic.twitter.com/4FOrrltlxf

— New Orleans Breakers (@USFLBreakers) February 21, 2023
Stills recently participated in the East-West Shrine Bowl in late January and early February. In Las Vegas at the Shrine Bowl, Stills impressed NFL coaches and scouts and even garnered interest from a WWE scout for his athleticism and big personality.
Had the WWE scout ask me about "the guy from West Virginia who I always see smiling and being so loud" and I told him that's Dante Stills but I really think he has a shot at the NFL and that's definitely his dream. 🤣 https://t.co/eALWQbYVzC

— Mike J. Asti (@MikeAsti11) February 1, 2023
WVSN's Mike Asti made the trip to Las Vegas to cover the Shrine Bowl and was able to sit down with Stills to discuss his career at WVU and his mindset looking at the NFL. He is scheduled to participate in the upcoming NFL Combine.
Watch: Dante Stills on What He's Learning at Shrine Bowl, How He's Preparing for NFL Draft
Stills recorded 26 tackles, 13 solo, and 4.5 sacks during his final season at WVU in 2022. His 2021 campaign stands as his individual best statistics wise, posting 36 tackles, 29 solo, and a single-season best 7 sacks.