WVU LB Trey Lathan Exits TCU Game with Apparent Leg Injury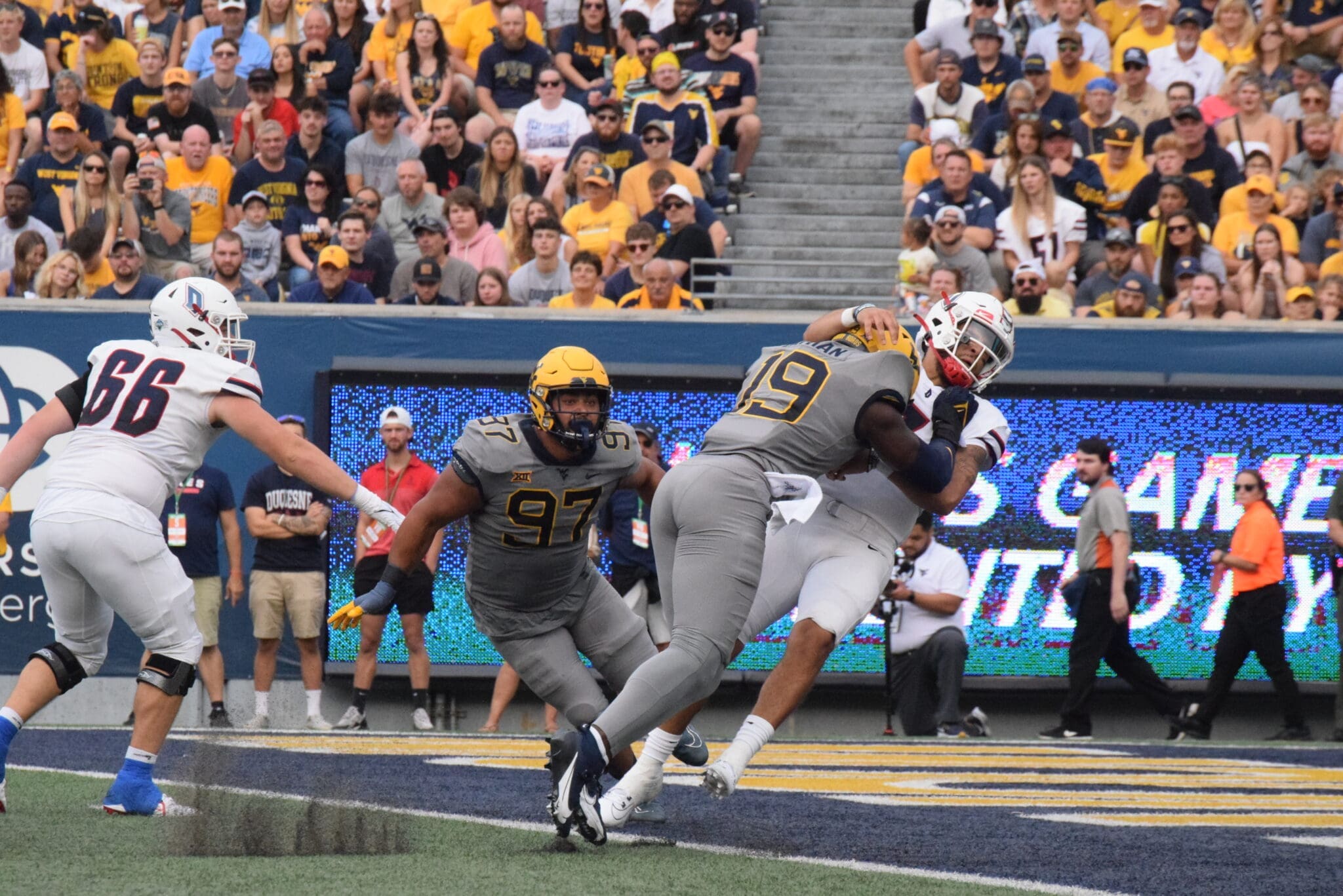 Trey Lathan becomes the latest player to exit WVU's game against TCU. Latahn had to be carted off the field with what looked to be a broken leg.
West Virginia's chippy game with the Horned Frogs has resulted in three players leave the game, two being carted off and several others experience close calls.
When Lathan went down, the Mountaineers were holding a 24-21 lead over TCU on the road in Fort Worth, Texas.
The 6-foot-1, 225-pound Lathan is listed as a redshirt freshman after receiving a redshirt for the 2022 season last year. Lathan hails from Goulds, Florida.
Ben Cutter took over for Lathan.
Safety Aubrey Burks also left the game on a stretcher in the first half.
WVU S Aubrey Burks Suffers Potentially Serious Injury, Leaves Game on Cart
Stay with WV Sports Now for more coverage of WVU vs. TCU.