WVU to Have OL at Full Strength Tonight with Doug Nester's Return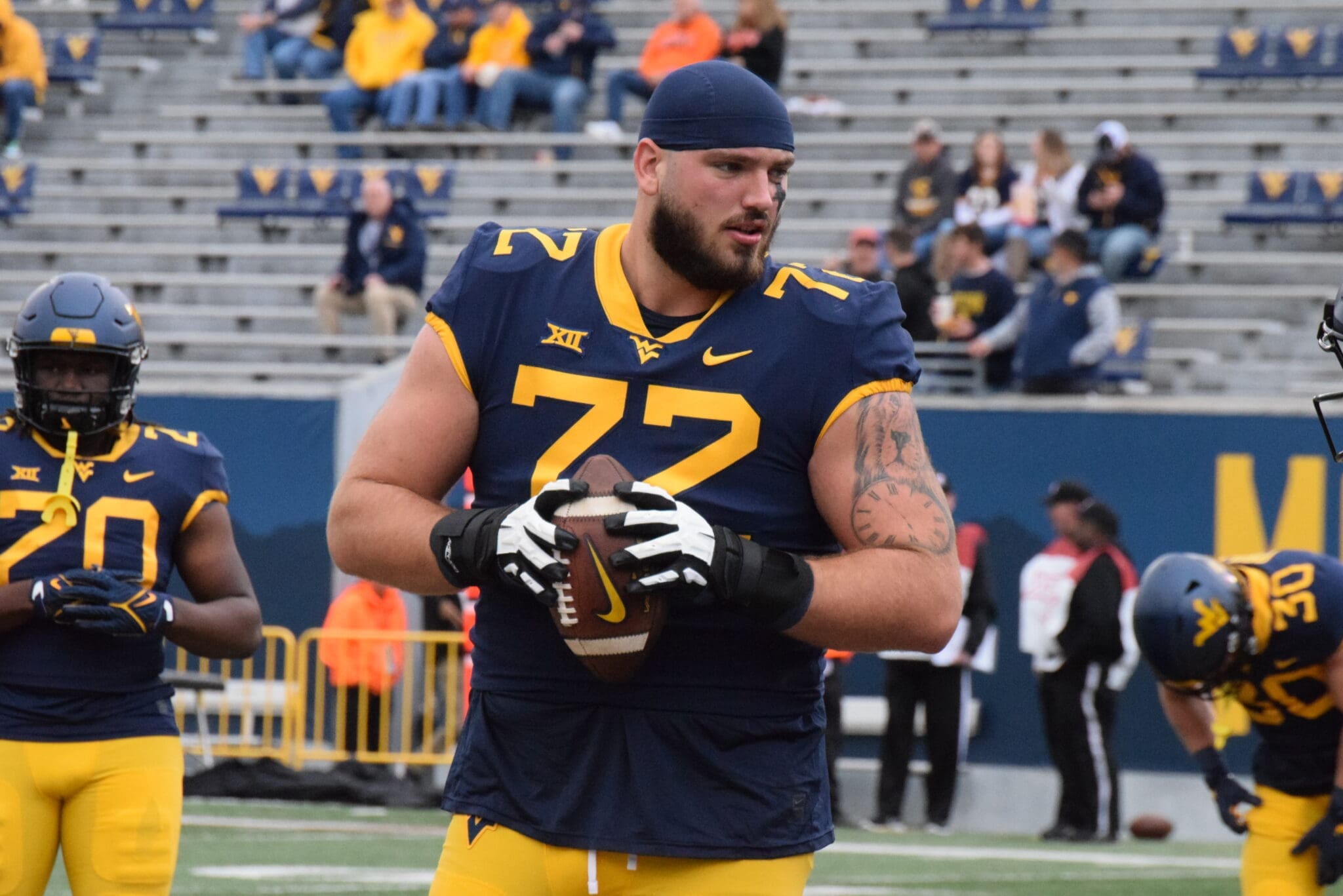 The WVU offensive line is about to be at full strength for the first time in weeks tonight against Oklahoma.
Head coach Neal Brown announced during his pregame appearance on the West Virginia MetroNews network that Doug Nester will play tonight in Norman. Nester missed last week's win over BYU.
Having the offensive line all together is obviously a big deal based on how much emphasis the Mountaineers put on the ground game. WVU has still been able to run effectively in recent weeks, but the return of Nester is an obvious positive.
The stakes are going to be very high when WVU and Oklahoma meet for the last time while sharing a conference Saturday night. And with so much on the line, there are plenty of storylines to look out for in this game.
For starters, and most importantly, the winner will remain in the conference race and keep hope alive for an appearance in the Big 12 Championship Game. But revenge is on the mind of both teams too. The Sooners, of course, want to avenge last season's loss in Morgantown and avoid exiting the conference with back-to-back losses to the Mountaineers.
Even though WVU may have a leg up from the most recent matchup, Neal Brown actually has the 2021 game on his mind much more than what happened last year. When asked about holding serve from 2022's big win during his weekly press conference on Monday, Brown responded by saying the coaching staff and veteran players want to win in Norman, something they were close to doing two years ago.
WVU and Oklahoma are set to kickoff at 7 pm ET. The game is televised nationally on FOX.