WVU's Josh Eilert Ready to Move Forward After Kriisa Suspension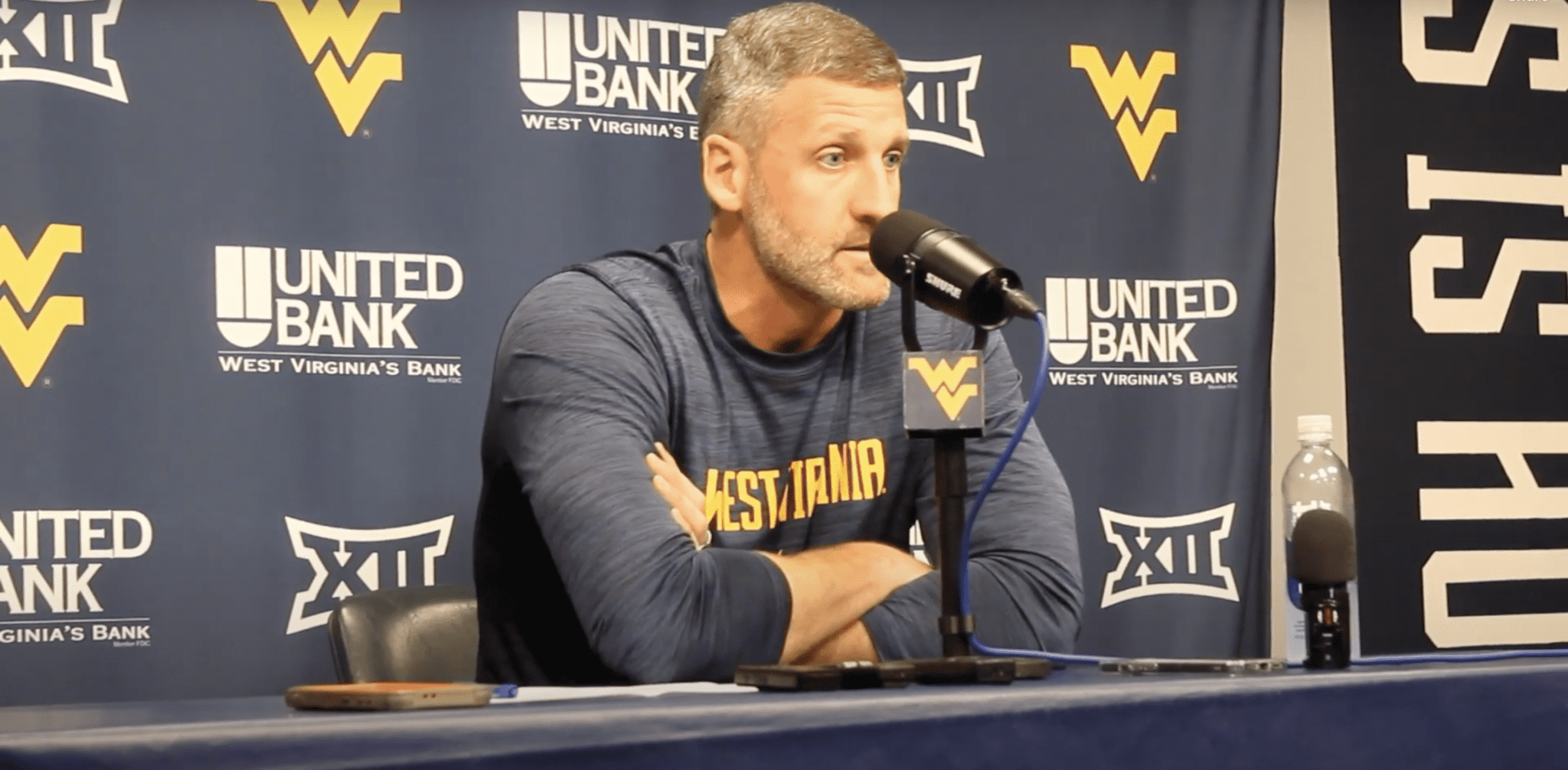 WVU interim HC Josh Eilert is ready to move forward after starting guard Kerr Kriisa's nine-game suspension was issued on Tuesday. Kriisa earned unauthorized benefits while enrolled at Arizona. UA denied any involvement with Kriisa's gains but Eilert isn't losing sleep over their statement.
"I'm not worried about what Arizona does or says and I know there's student privacy laws in terms of Kerr's situation so I won't get into it. But my message is we are not a victim," Eilert said on Thursday. "We take responsibility for whatever that is we need to take responsibility for and move forward."
Kriisa will miss the first nine games and make his season debut on Dec. 16 against UMass in Springfield. The 6-foot-3 guard is allowed to practice and travel with the team as he serves his suspension.
"Kerr is going to help us in practice every day. It's not like he can't travel with us or practice with us or be around the team," Eilert said. "I've looked at Kerr for leadership, own your mistakes, which he has. Own your mistakes and find a way to help us win."
"We're excited to move forward regardless of the situation," Eilert added.
Eilert went on to mention that this didn't happen under their watch and that they were aware of the issue in late August.
After Kriisa's suspension, West Virginia is left with just eight scholarship players and walk-on Ali Ragab for the season opener against Missouri State. Eilert ruled out forward Akok Akok after his health scare during the exhibition game and RaeQuan Battle is awaiting his waiver appeal decision from the NCAA. West Virginia Attorney General Patrick Morrisey asked NCAA President Charlie Baker to get back to WVU by Nov. 6, the same day as the season opener.
For now, Kobe Johnson and Quinn Slazinski will enter the starting lineup as all nine available players will be needed to contribute and avoid foul trouble. Johnson is entering his third year at West Virginia while Slazinski is a transfer by way of Iona and St. John's.