Analytics Project WVU's Performance without RaeQuan Battle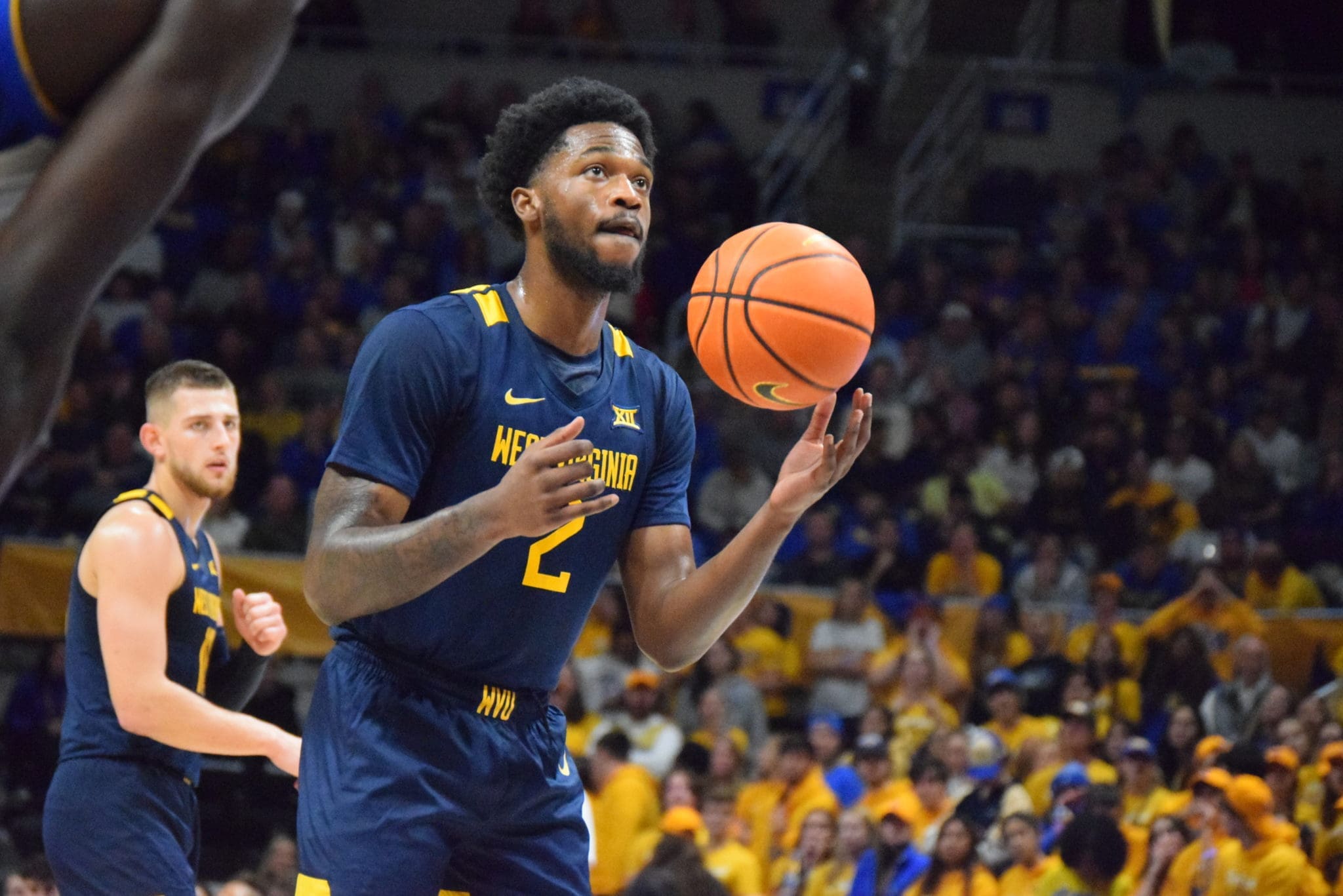 For now, West Virginia will be without Montana State transfer guard RaeQuan Battle for the 2023-24 season after the NCAA denied him of immediate eligibility. WVU is currently appealing the decision but it seems like Battle will miss the early part of the regular season at best.
Let's take a look at where BartTorvik has West Virginia at after losing Battle.
Overall: 61
Adjusted Offense: 69 (106.8 PTS/100 possessions)
Adjusted Defense: 55 (95.3 PTS allowed/100 possessions)
BartTorvik also projects individual performance on each team. The computer-based number system has Kerr Kriisa, Quinn Slazinski, Seth Wilson and Josiah Harris taking a jump in numbers with the absence of Battle.
BartTorvik's projected individual stats:
Kerr Kriisa, G
14.0 PTS, 3.4 REB, 4.0 AST
Jesse Edwards, C
13.4 PTS, 7.8 REB, 1.7 AST
Quinn Slazinski, F
10.2 PTS, 5.6 REB, 1.7 AST
Seth Wilson, G
8.8 PTS, 2.4 REB, 1.6 AST
Josiah Harris, F
6.7 PTS, 3.9 REB, 1.2 AST
Akok Akok, F
5.2 PTS, 5.1 REB, 1.1 AST
Noah Farrakhan, G**
4.4 PTS, 1.8 REB, 1.3 AST
** – will not participate in 2023-24 season
Kobe Johnson, G
3.1 PTS, 1.4 REB, 0.9 AST
Jeremiah Bembry, G
3.1 PTS, 2.1 REB, 0.5 AST
Patrick Suemnick, F
2.3 PTS, 0.2 REB, 0.0 AST
Throughout the offseason, analysis and computers have struggled to figure out what this West Virginia team entails. West Virginia was voted ninth in the Big 12 preseason poll by the coaches with Jesse Edwards making the conference's preseason honorable mention list.
WVU will await the appeal decision of Battle as they prepare to host George Mason in a charity exhibition on Friday night at the coliseum.