Jevon Carter was Banged Up Over the Weekend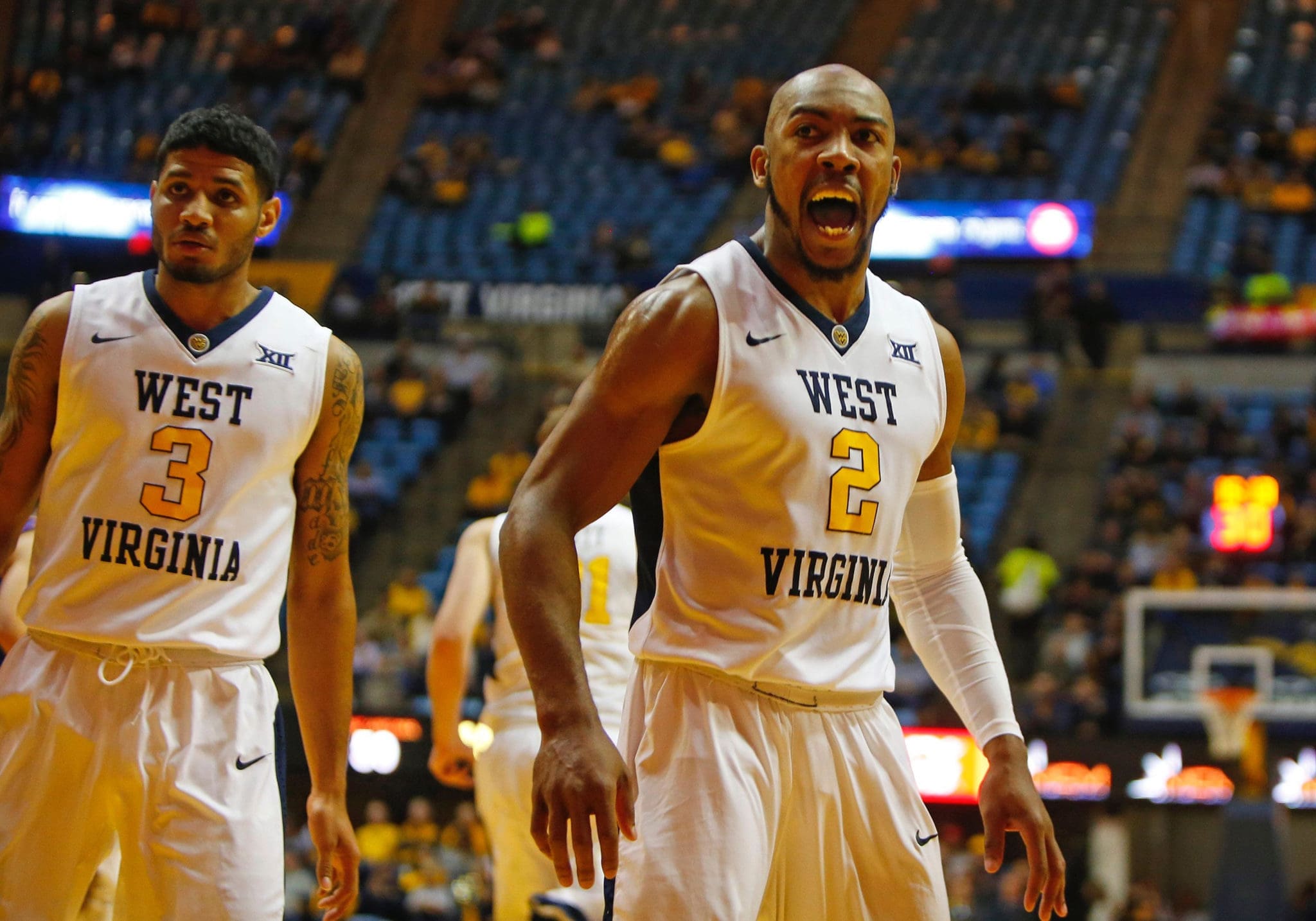 There is no doubt Jevon Carter has been the undisputed leader of this Mountaineer basketball team.  While he has been the vocal leader, he also leads by example.
It turns out Carter hurt his wrist during the Oklahoma State game. "He got under cut at Oklahoma State and came down and sprained his wrist," said West Virginia head coach Bob Huggins after the Kansas State game.
Carter didn't come out or use it as in excuse for his poor shooting performance and his eight turnovers, he stayed on the floor, played through the pain and helped guide the Mountaineers to a conference win in Stillwater. "He does things, he gets five steals for us, he kind of ignites things in the second half with that steal," said Huggings. "He rebounds the ball, he goes and makes free throws at the end of the game," continued Huggins after the Oklahoma State game.
Huggins may not have known Carter was hurt after the Oklahoma State game, but Carter is too tough to come out the game, and knows how important it is for him to be out on the floor.
The second game of the road trip in Manhattan, Carter wisely didn't take as many shots, but got his teammates involved getting 10 assists on the night, also contributing eight rebounds, and three steals.
"He went through the defensive stuff 2 days ago. We did all the shooting stuff, I told him to just go get treated, and he tried to shoot it today some, but he's banged up" said Huggins after the Kansas State game. Huggins continued, "It's his right wrist, that makes it hard to get it through the ball."
Carter has led this team to a top 10 ranking and is on the cusp of getting his team into the top five with a win over Oklahoma this Saturday.
Although Carter may be banged up, when the lights come on Saturday night inside the Coliseum, he will be 100%, and his legend will continue to grow.