Twitter Reaction: Fans Anxious About Season After Watching WVU Basketball Against Missouri State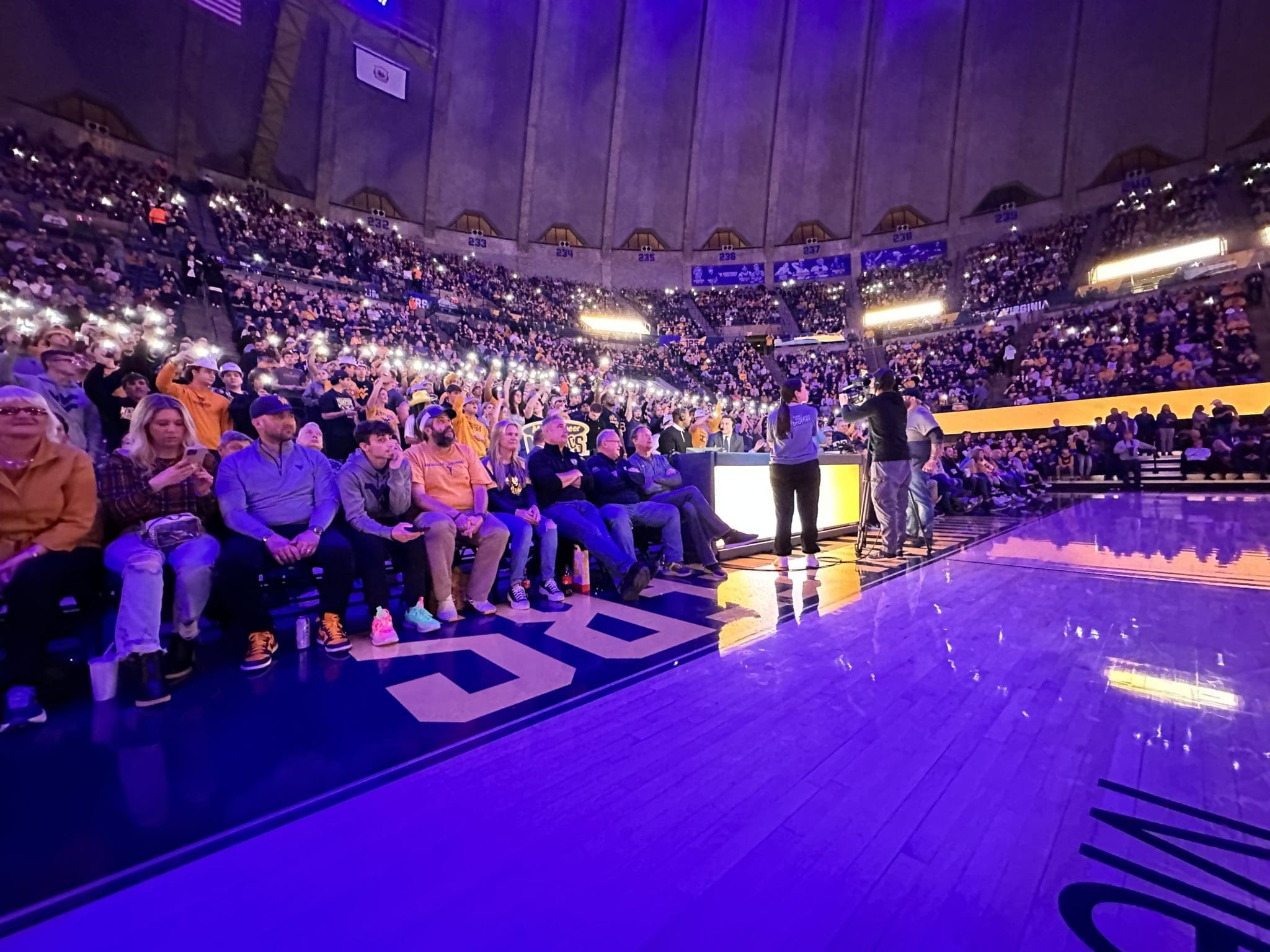 It wasn't pretty, but WVU Basketball won their season opening game and awarded interim head coach Josh Eilert his first victory on night one. But despite the win, West Virginia fans seem anxious about the rest of the season after watching their new team in action.
The Mountaineers beat Missouri State 67-59, turning it on in the second half and holding off a late push to secure the win.
Most entered the night expecting WVU's depleted roster to be a concern, but did West Virginia do anything to alleviate those worries by putting together a much better showing in the second half compared to the first?
Ain't nothin gonna be pretty about WVU basketball this year but we took one on the chin early and found a way to win! I'm buckled up! #HailWV

— Dakota Bodkin (@UncleKota_1495) November 7, 2023
WVU basketball survives against a very game Missouri State squad, 67-59
Missouri State came to within 2-points late but a couple runout dunks close the game for the Mountaineers.

Lots a work remain for this staff and these players.

— JayBirdLewis (@WestBGVirginian) November 7, 2023
Great comeback win WVU Men's Basketball!!! Very resilient performance!

— AJ (@eer2eternity) November 7, 2023
That was as ugly a basketball game I've ever seen WVU play, but it's a win.

1-0.

— • (@devin_6) November 7, 2023
Cue Country Roads. WVU wins the first game of the Josh Eilert era. #wvu #wvubasketball pic.twitter.com/iZIxbp6b2e

— Golfblogger.Com (@golfbloggercom) November 7, 2023
Click here for the rest of our coverage of the WVU basketball program.