Who Owns Better Odds as Next Coach to be Fired Between Neal Brown, Steve Sarkisian?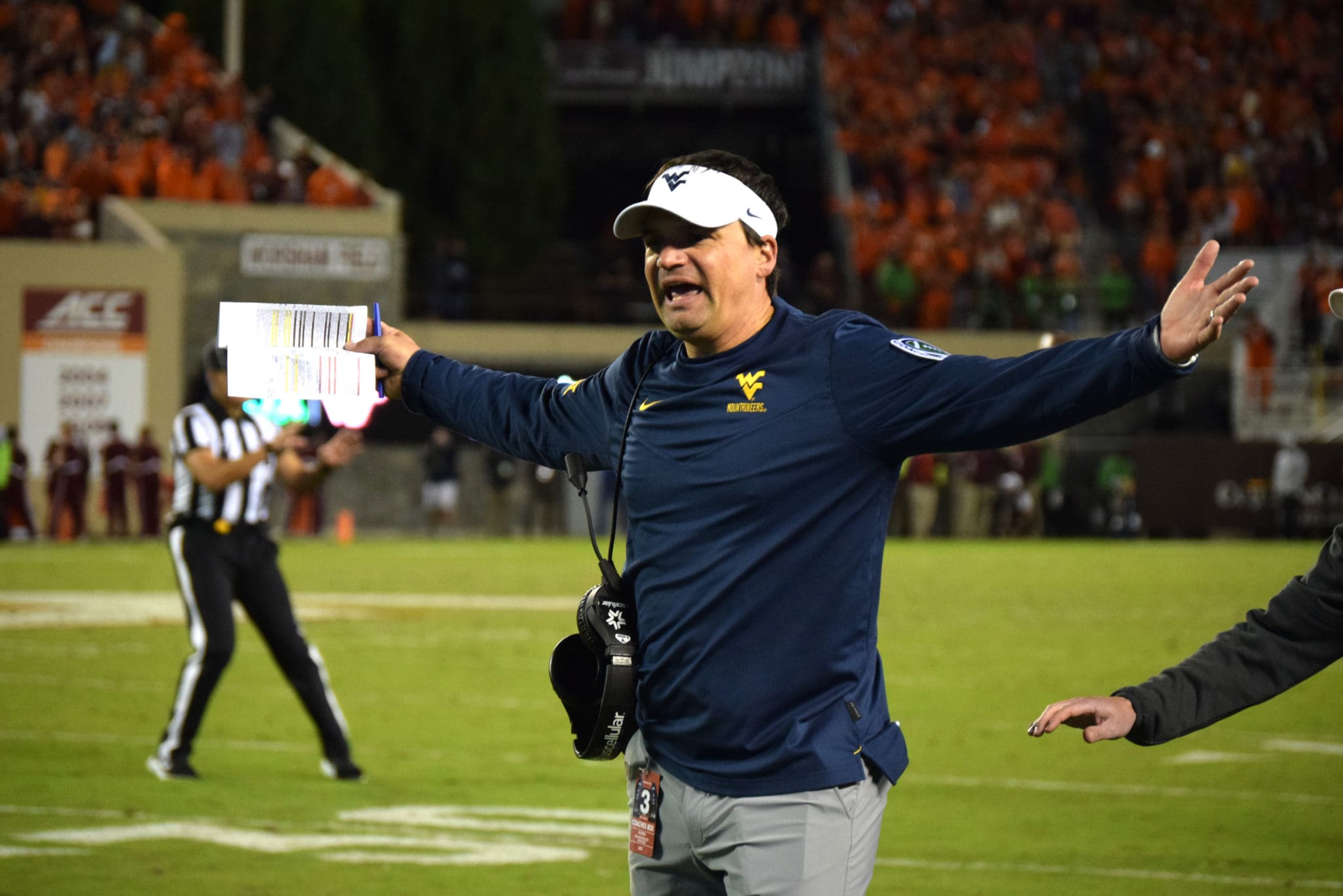 Head coaches in sports are just not offered the time to get a team turned around they once were, and that's especially true of college football head coaches. With now a quarter of this season in the books, BetOnline tried to determine which coaches are on the hot seat and which coach will be the next one to be fired.
Since this Saturday's game between West Virginia's Neal Brown and Texas' Steve Sarkisian pits two head coaches under pressure to prove things are headed in the right direction very soon, the results of what BetOnline came up with are quite interesting. It's worth noting whichever coach ends up being next on the chopping block, he won't be the first one fired this season. That already happened when Nebraska dismissed Scott Frost just a couple weeks into the season.
For starters, neither coach leads this list, but Sarkisian does fall at 14/1 in terms of the odds he will be fired before any other coach is let go. Those odds rank him as the 8th most likely coach to be removed from his current position.
Any Pressure on Neal Brown Pales in Comparison to What Steve Sarkisian Feels at Texas
Conversely, and maybe somewhat surprising, WVU's Neal Brown did not make cut to be on this list. On one hand, this is surprising because Brown has been at his job longer than some on this list, Sarkisian for example. A head coach in his fourth year is usually facing angst from fans and media, and Brown certainly has at times, if he does not have the program winning enough.
Even though the Mountaineers are sitting at 2-2, they have won 2 in a row, including a victory to retain the Black Diamond Trophy just last week. Is that what's getting Brown off the hook, at least for now, or is it the massive buyout he would have to be paid if he is fired this year? Could it just be the pressure to win instantly at Texas or Auburn or Texas A&M is greater than at WVU. Auburn's Bryan Harsin has 9/4 odds and Texas A&M's Jimbo Fisher, a coach with a national title on his resume who some hope will find his way back home to West Virginia at some point, is at 20/1. Either way, Brown's stay of execution from this list may only be temporary if things go back in a negative direction.
Here's the complete list, courtesy of BetOnline
Next Coach Fired
Karl Dorrell (Colorado) – 2/1
Bryan Harsin (Auburn) – 9/4
David Shaw (Stanford) – 3/1
Jeff Scott (South Florida) – 5/1
Ken Niumatalolo (Navy) – 9/1
Eliah Drinkwitz (Missouri) – 12/1
Pat Fitzgerald (Northwestern) – 12/1
Steve Sarkisian (Texas) – 14/1
Jimbo Fisher (Texas A&M) – 20/1
Scott Satterfield (Louisville) – 22/1
Mack Brown (North Carolina) – 25/1
Welcome to the new home of WVU football and basketball breaking news, analysis and recruiting. Like us on
Facebook
, follow us on
Twitter
and check us out on
YouTube
. And don't forget to
subscribe
for all of our articles delivered directly to your inbox.