Asti: Putting the Dana Holgorsen Era at WVU in Proper Perspective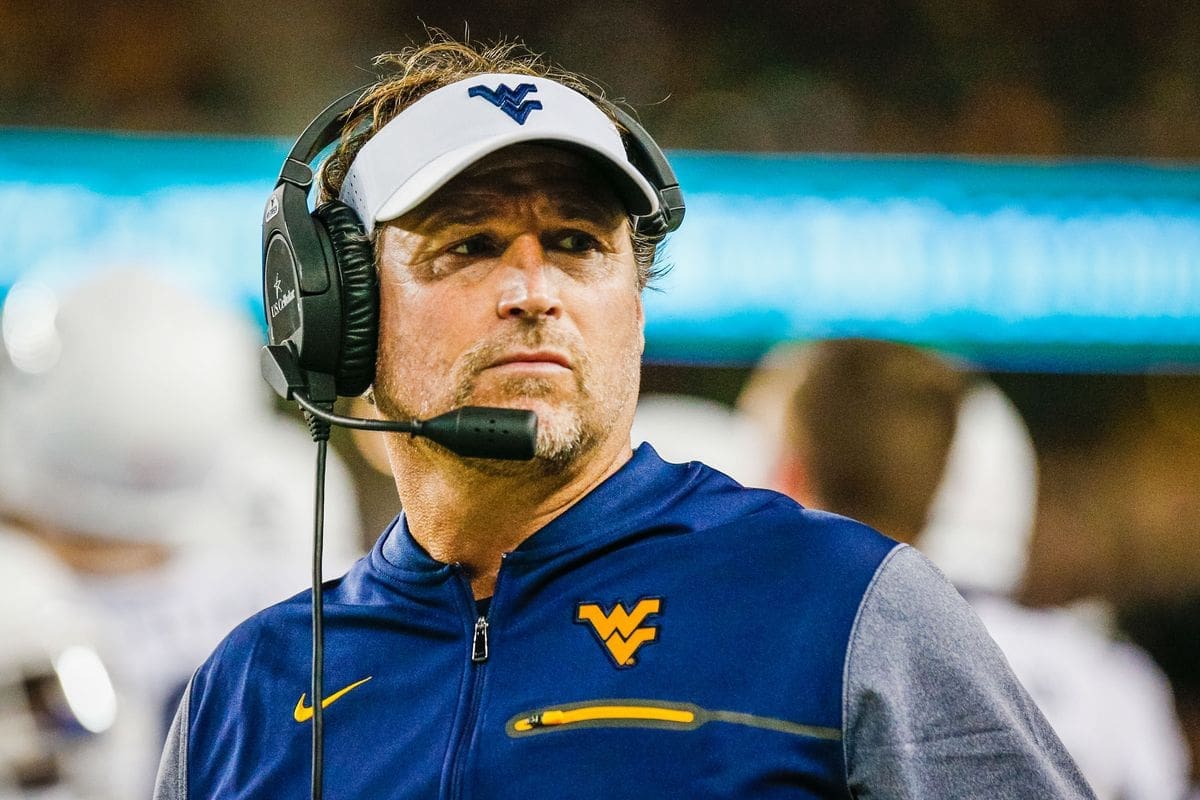 Saying Dana Holgorsen is a polarizing figure in the eyes of WVU fans would be an understatement. And even though more and more people are learning to appreciate Holgorsen's tenure leading the Mountaineers, his time in Morgantown is still often a contentious point of debate.
But with West Virginia about to battle the former WVU head coach and his Houston team, it's the perfect time to try to put the Holgorsen era in its proper perspective. Neal Brown opened up his press conference on a mission to alleviate any chance of drama. "Dana (Holgorsen) did a really good job here," said Brown to give his predecessor his flowers.
And honestly, he did. But unfortunately, that's not how many members of Mountaineer Nation view Holgorsen. There's a valid argument to be made that part of why Holgorsen doesn't get the credit he deserves is his own doing.
The Holgorsen who waxed poetic about how much he enjoyed coaching at WVU the same day Brown was showering him with compliments is not the guy people remember from when he was in Morgantown.
Dana Holgorsen Shares Feelings Towards West Virginia Ahead of Matchup
Countless former players have been vocal about how they did not feel welcome around the program when Holgorsen was in charge. There was the bizarre strained relationship with the man he was hired to replace. And even if the athletic director is sporting you, it's tough to ever fully be embraced when your rival is Bill Stewart, a beloved figure throughout the state. But even for those who came around thanks to winning big quickly, Holgorsen's general demeanor often rubbed people the wrong way.
So while some of the feelings harbored about Holgorsen can be argued to be his own fault, the slander about what he actually accomplished on the field needs to stop. Because looking at Holgorsen's WVU tenure in its totality, it was much better one than some may lead you to believe.
The high point was obviously in his first season after officially taking over for Stewart in the middle of that summer. It's the reason Holgorsen's face is now plastered on the wall of Milan Puskar Stadium, something Brown actually brought up.
West Virginia is the 15th winningest program in college football history, but has never won an undisputed national championship in football (unless you want to count a claim of 1922). Regardless, the program has experienced plenty of success, granted plenty of pain too, but success has occurred.
There have been major bowl victories dating back way before Rich Rodriguez or even Don Nehlen. The facility displays trophies from prominent bowl games like the Sun Bowl, Peach Bowl, Gator Bowl, Sugar Bowl, Fiesta Bowl and Orange Bowl. One of those trophies, and the one showcased more than any other, is there thanks to Holgorsen. He led WVU to its only Orange Bowl title, and did so by scoring a bowl game record 70 points in a domination of Clemson, a team that would go on to become a dynasty.
OTD: West Virginia Football Sets Records in Orange Bowl Route of Clemson
Nothing that happens in Holgorsen's coaching career can take away that 2011 Orange Bowl season, a season that he won WVU its 15th and most recent conference championship. With that said, the reason his time at West Virginia should be appreciated isn't just about one year though. It's fair to say he never reached that level of success again, but it's not fair to say the rest of his tenure was a failure.
Aside from one really bad four-win season in 2013, Holgorsen's West Virginia teams won at least seven games every season. He led WVU to seven total bowl games and he he won 10 games again in 2016, which required him building the roster back up again well removed from the Geno Smith and Tavon Austin days.
Did Holgorsen do what he was hired to do? No. He did not make WVU a consistent national contender. When Oliver Luck said he wanted to move on from Bill Stewart, who won nine games every season in his three full years as head coach, because he did not believe he could make West Virginia a national champion, it instantly placed pressure on the next head coach hired to get that job done. That guy was Dana Holgorsen and he didn't achieve that goal. That can't be denied.
However, if you compare his overall body of work to the best periods in program history, it actually stacks up pretty well.
No matter what anyone says, some will never be able to look back fondly on Dana Holgorsen's tenure. They just can't. They can't get over his personality, any of the controversies that surrounded him or even the fact that some of those quality seven or eight-win seasons should have been more if not for losing winnable games to lesser opponents at times.
At the end of the day, a poplar phrase uttered by Holgorsen, maybe it's time to take the advice offered by WVU's current head coach when it comes to reflecting on Holgorsen's eight seasons in Morgantown. According to Brown, time can heal all wounds.
Maybe Brown is underestimating how long fans can hold a grudge, but why not let this one go? If Holgorsen himself can express positives feelings towards West Virginia, it's probably time to meet him in the middle and be able to appreciate the good and the big wins, instead of angrily sulking in a hatred for a man you most likely don't actually know all that well.