Asti: Was the WVU Defense Simply Fooling People Early in the Season?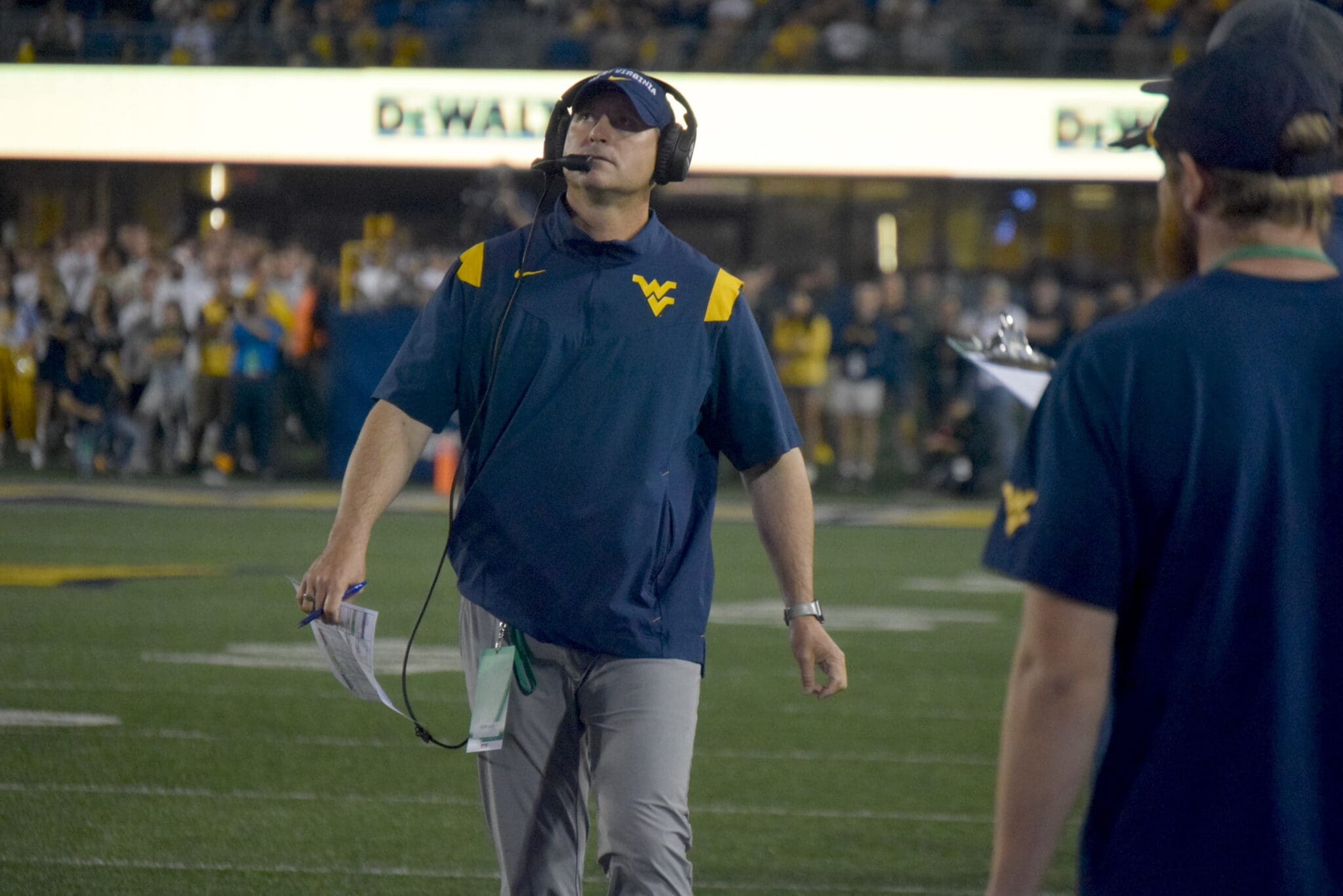 The same defense that carried WVU to four straight wins to open the season is now a major reason why the Mountaineers have lost back-to-back games. How does that make sense?
This same defense that was a big reason why Neal Brown was arguing his team deserved to be nationally ranked has placed him right back on the hot seat. How does that make sense?
There's only one logical answer. The WVU defense was fooling people. Just when it seemed as if the problems from 2022 had been corrected, they creep back up all over again.
And on Saturday, for the second straight game, the defense was providing flashbacks to 2022. For as good as the defense was early in the season when West Virginia picked up gritty win after gritty win, it's been that bad in two disappointing losses.
People will remember losing in the final seconds on a Hail Mary. People will point to absolute boneheaded mistakes and blunders on special teams worthy of a blooper reel, but the defensive issues have been the driving force to the losing skid.
First, the missed tackles made life easy on the Houston offense, especially in the second half. Like a broken record, that same situation occurred again against Oklahoma State. WVU did overcome early mistakes and held a 24-20 lead with one quarter left to play. But one quarter was all the Cowboys needed.
Takeaways: WVU Gets Exposed Again, Problems Aren't Going Away
Oklahoma State scored 28 points in the fourth quarter and running back Ollie Gordon gashed the WVU defense with over 150 yards on the ground in just the fourth quarter alone. He would finish the game with 282 yards and four touchdowns.
"They get the ball at midfield and then from then on out it's the Ollie Gordon show. I don't know if we tackled him in the fourth quarter. Extremely frustrating," said an agitated Brown after the game.
"I've never been part of a team that gave up 150 yards to somebody (Ollie Gordon) in the fourth quarter," he added.
WVU HC Neal Brown: "I've never been part of a team that gave up 150 yards to somebody (Ollie Gordon) in the fourth quarter."

— Mike J. Asti (@MikeAsti11) October 21, 2023
That's all in stark contrast to what was going just a few weeks prior to these recent efforts. Through the first four weeks of the season, which included three wins and the only loss to a Penn State team that's still ranked inside the top 10, Jordan Lesley's defense, a group he spent all offseason re-teaching the basics, had missed the second fewest amount of tackles in the Big 12. Based on PFF's calculations, the WVU defense had only missed 31 tackles at that time.
Fast forward to just a few games and a bye week later, and Brown is saying things like "I know we missed a bunch of them" in reference to the missed tackles. And even though they are now more banged up as a whole than they were earlier in the season, that's not a valid excuse for such a drastic dip in play.
Every team deals with injuries throughout the grind of a long season. Most importantly, West Virginia was healthier at home against Oklahoma State and it didn't seem to make much of a difference in terms of cleaning up the sloppiness.
WVU HC Neal Brown on Oklahoma State Loss: 'This One Stings More Than Last Week'
And now another poor performance makes people wonder if the defense was simply benefiting from facing lackluster competition. Were they just taking advantage of struggling offenses when they were playing with "their hair on fire" and leading the team to victory? What if Pitt had a competent quarterback? What if Texas Tech was healthier? These are now all fair questions to ask.
The aggression and toughness that was so evident in the Backyard Brawl is a distant memory. What's happened?
Fans may remember that prior to 2022, the WVU defense was often the best unit on the team year in and year out under Brown. Some can criticize Brown for that based on his offensive background, but it's the truth nonetheless. It also speaks to the fact the defense can, and should, be better.
Moving forward, all that can be done is to try to get it all fixed again, or maybe get it fixed once and for good. The pressure is now on Lesley and his defense, just as much as it's on Brown. No matter how many strides Garrett Greene and the offense take, they can't make up for a defense that's no longer appearing to be fundamentally sound.
But as Brown literally said, no one is going to feel sorry for the now 4-3 (2-2) Mountaineers regardless of what's caused the slide.