Hoke Hogan to Run Wild on Rest of Country as WVU Wrestler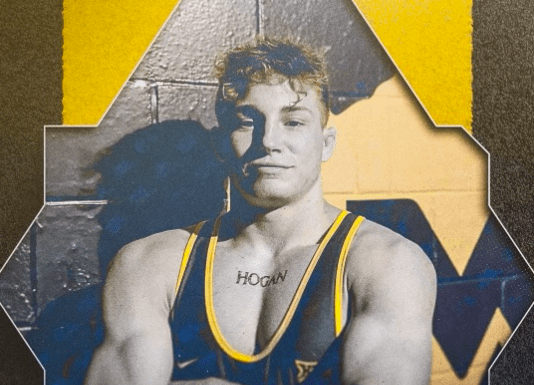 WVU has signed a wrestler who will no doubt run wild on the rest of the country. Hoke Hogan is now a Mountaineer.
That's right, a wrestler named Hoke Hogan will be representing West Virginia. For his name alone, it appears like Hogan was born to wrestle.
Hoke Hogan was born to wrestle. https://t.co/UqSEjMZ0WE

— Mike J. Asti (@MikeAsti11) November 9, 2023
But there's also much more than a name that makes him someone who the Mountaineers believe will have success at the college level. Hogan is considered the No. 72 recruit in the 2024 class after competing for Commerce High School in Commerce, Georgia.
He's a two-time NHSCA High School Nationals champion and was named a Fargo Freestyle All-American.
Will his abilities combined with his name lead him to becoming a champion and legend like the other Hogan? Only time will tell, but it's safe to say the WVU wrestling program is going to have fun with the name Hoke Hogan either way.
Hoke Hogan is ready to run wild on college wrestling. #HailWV pic.twitter.com/6kNx6T0RVz

— WVU Wrestling (@WVUWrestling) November 8, 2023
Click here for WV Sports Now's coverage of WVU wresting as the new season it set to begin.