Meet the Mountaineers: The Safety Position is Talented and Deep for WVU in 2020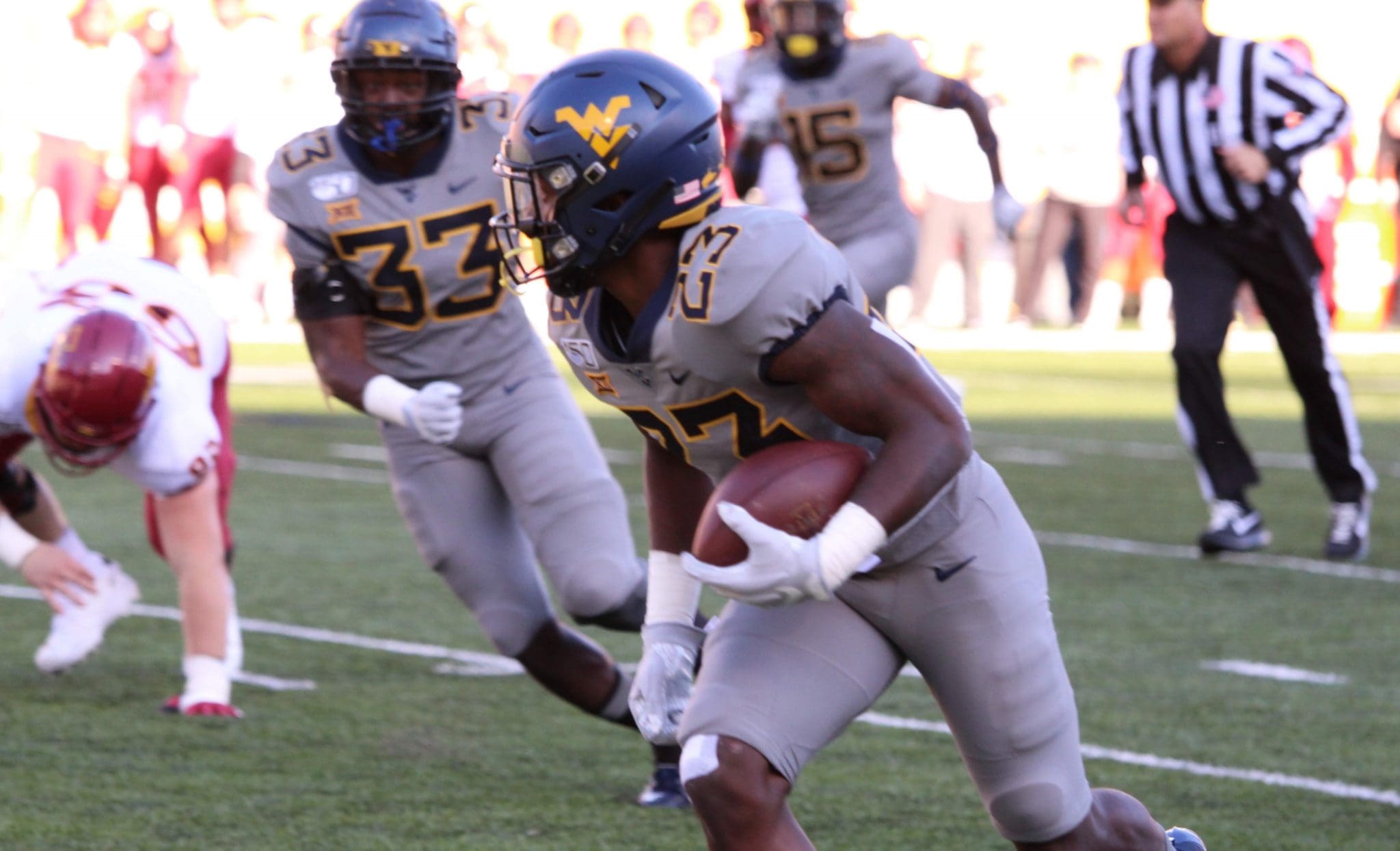 Meet the Mountaineers is a series previewing every position on West Virginia's football team for 2020. Every day we will focus on a different position group and look at all the players we will see there in 2020. Yesterday we looked at how the Mountaineers might replace both starting cornerbacks from last season. Tomorrow will be the final installment of this series, covering all the specialists.
In terms of raw talent, defensive tackle is clearly the strongest position on West Virginia's defense. But when you consider current talent and potential, safety looks like a spot that could become elite for the Mountaineers in a few more years.
Due to a lot of expected roster turnover and several unexpected injuries throughout the year, Neal Brown was forced to play a lot of underclassmen in his first season as WVU's head coach. Brown was forced to use underclassmen at essentially every spot on the field in 2019, except for quarterback, offensive tackle, punter and long snapper. 
In most cases, Brown was playing those underclassmen out of necessity, either the usual starters got injured at some point in the year or there simply were not enough players on the roster at that position to begin with. Safety, however, was one position where underclassmen were playing, not because they had to, but because they were actually that good.
Safety was actually shaping up to be a pretty veteran group at the onset of the 2019 season. In WVU's 3-3-5 defensive scheme three safeties play, a free safety, a cat safety and a spear. For each of the team's first four games, seniors Josh Norwood and JoVanni Stewart started at free safety and spear and junior Sean Mahone started at cat.
After that fourth game, however, Stewart decided to sit out the rest of the year to redshirt and eventually transfer to reconnect with Dana Holgorsen at Houston. In his place, then-true freshman Tykee Smith started the remain eight games at spear. Around the same time, fellow true freshman Kerry Martin was beginning to see more opportunities at free safety.
Smith and Martin were solid for the Mountaineers in the second half of the season. Smith had at least four tackles in each of the eight games he started, including a game at Baylor where he had five tackles, 1.5 for a loss with one sack and a forced fumble. Similarly, Martin recorded at least five tackles in each of the final six games of the season.
Alongside Smith and Martin, WVU also got high-level play out of Mahone and Norwood, who finished the season first and third on the team in total tackles with 80 and 64, respectively. Even reserve safety Noah Guzman shined at times last season, collecting 18 combined tackles in two weeks across the Baylor and Texas Tech games.
Even with graduation and transfer, West Virginia stills returns Mahone, Guzman, Smith and Martin for the 2020 season. As if that was not enough, Brown went out and brought in Arizona grad transfer Scottie Young Jr. and junior college All-American Jackie Matthews as well. Young started all 12 games at free safety for the Wildcats last season, finishing fourth on the team with 66 tackles. Matthews helped lead Mississippi Gulf Coast Community College to a national championship in 2019 with six interceptions, two forced fumbles and 52 tackles.
Key Departures:
Josh Norwood – Graduation, UDFA with Seattle
JoVanni Stewart – Transfer, Houston
Kwantel Raines – Transfer, Temple
Returning Players (2019 Stats):
R-Sr. Sean Mahone (80 tackles, 1 INT, 1 PBU)
So. Tykee Smith (53 tackles, 2 INT, 4 PBU)
So. Kerry Martin Jr. (50 tackles, 5 PBU)
Jr. Noah Guzman (24 tackles)
R-Sr. Dante Bonamico (11 tackles)
R-Sr. Jake Long (7 tackles)
R-Fr. Naim Muhammad (2 tackles)
R-Sr. Osman Kamara (1 tackle)
R-Fr. Nick Yoho
R-Fr. Jayvon Thrift
R-Fr. Jordan Dempsey
Additions:
R-Sr. Scottie Young Jr. (Arizona)
Jr. Jackie Matthews (Mississippi Gulf Coast C.C.)
Camp Battles:
Young played free safety at Arizona, meaning he will be in competition with Martin. Mahone and Guzman both played cat safety last season, however, Mahone started over Guzman all season. The only other player listed at spear on the roster other than Smith is Naim Muhammad, who redshirted as a true freshman last season. Matthews played cornerback at MGCCC, but Brown wants him to play safety at WVU so his position is a little unknown right now. 
Projected Starters:
R-Sr. Sean Mahone – Cat Safety
R-Sr. Scottie Young Jr. – Free Safety
So. Tykee Smith – Spear
Despite how many quality safeties are on the roster heading into 2020, safety ended up being one of the easiest positions to project starters. WVU did not add any new spears this offseason, so unless someone already on the roster learns the positions, Smith seems guaranteed to start. Mahone's play last season should also secure him the starting role. As for Young starting over Martin, I do not think Brown would have brought Young in if he did not intend to start him. 
Welcome to the new home of WVU football and basketball breaking news, analysis and recruiting. Like us on
Facebook
, follow us on
Twitter
and check us out on
YouTube
. And don't forget to
subscribe
for all of our articles delivered directly to your inbox.