New Defensive Line Coach Andrew Jackson Excited to Lead Talented WVU Group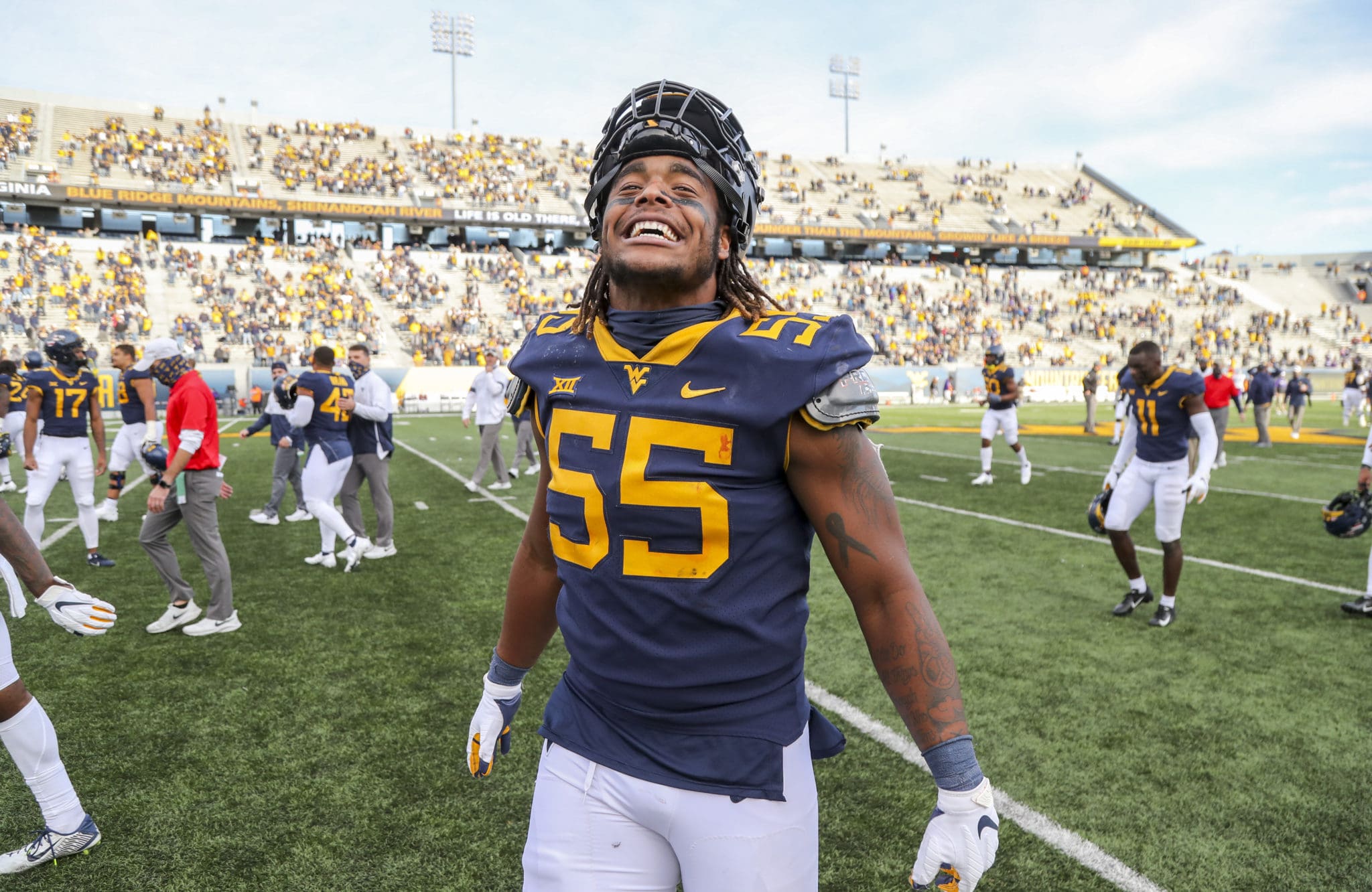 When Jordan Lesley was elevated to co-defensive coordinator last season, West Virginia University football coach Neal Brown did not think calling plays and also coaching the defensive line was a great mix of responsibilities. So when Lesley was named the permanent coordinator this offseason, Brown thought it was important to hire someone just to be a line coach.
"It was important for me to get a defensive line coach because Jordan wore both hats last year, calling the defense and coaching the defensive line," Brown said Thursday. "That position takes so much fundamental and technique work."
And so in January, Brown hired Andrew Jackson from Old Dominion to be the Mountaineers' new defensive line coach. While not directly familiar with Jackson, Brown said he had heard nothing but good things about him from former WVU assistants Blake Seiler and Bill Leggs, both of whom had worked with Jackson in the past.
"A lot of guys that I know and have a lot of respect for spoke very highly of him not only as a teacher but somebody who can develop players," Brown said. "Where he's recruited and where he's from I thought was a very good match for us. We want to be more involved in New Jersey and New York City and that's his home area. We've got to be more productive in the DC area and down into Richmond and those are areas that he has a lot of experience in."
WATCH: Neal Brown Introduces New Football Coaches
Jackson had also coached the Mountaineers in 2019 when he was on the coaching staff at James Madison. Aside from ODU and JMU Jackson's coaching journey includes stops at Mississippi, Fordham, Stony Brook and Penn State.
"Having worked with Blake Seiler at Old Dominion last season and getting a chance to hear about the great things inside this program…I feel like this is a place that is on the rise," Jackson said during his introductory press conference Thursday. "I think we, top to bottom, could be one of the best [defensive lines] in the country if we continue to work hard and develop."
WATCH: Andrew Jackson Introductory Press Conference
Despite losing All-American nose guard Darius Stills, Jackson was very high on WVU's returning group of linemen, including sophomore Akheem Mesidor and senior Dante Stills.
"Akheem is a great talent, the sky's the limit for that kid," Jackson said. "Dante's the same. He's going to be putting the finishing touches on his college career. For him it's just making sure he repeats the same year and getting a little bit better."
Even with talented returners coming back for the 2021 season, Jackson said he wants to go into this Spring with a clean slate and allow all the players a chance to make a first impression with him.
"We'll see how it goes through Spring, kind of get a wholesale evaluation," Jackson said. "I want to come in and give all the guys a clean slate, even if it's Dante or Akheem, and just see what they do without me putting pressure on them. Let the guys do the talking with their pads."
A native of New York, Jackson said he grew up a fan of St. John's basketball and a fan of the old Big East conference in general.
"I grew up a huge Big East fan, watching coach [Bob] Huggins and those guys run through Madison Square Garden playing basketball," Jackson said with a smile. "Kevin Pittsnogle was the guy I wanted to watch. He was that down-low guy with all the tattoos, and tattoos weren't huge then. I think that team his last year [2005-06] was the West Virginia team that sticks out the most in my mind."