West Virginia Fully Limping into Season with Kriisa's Suspension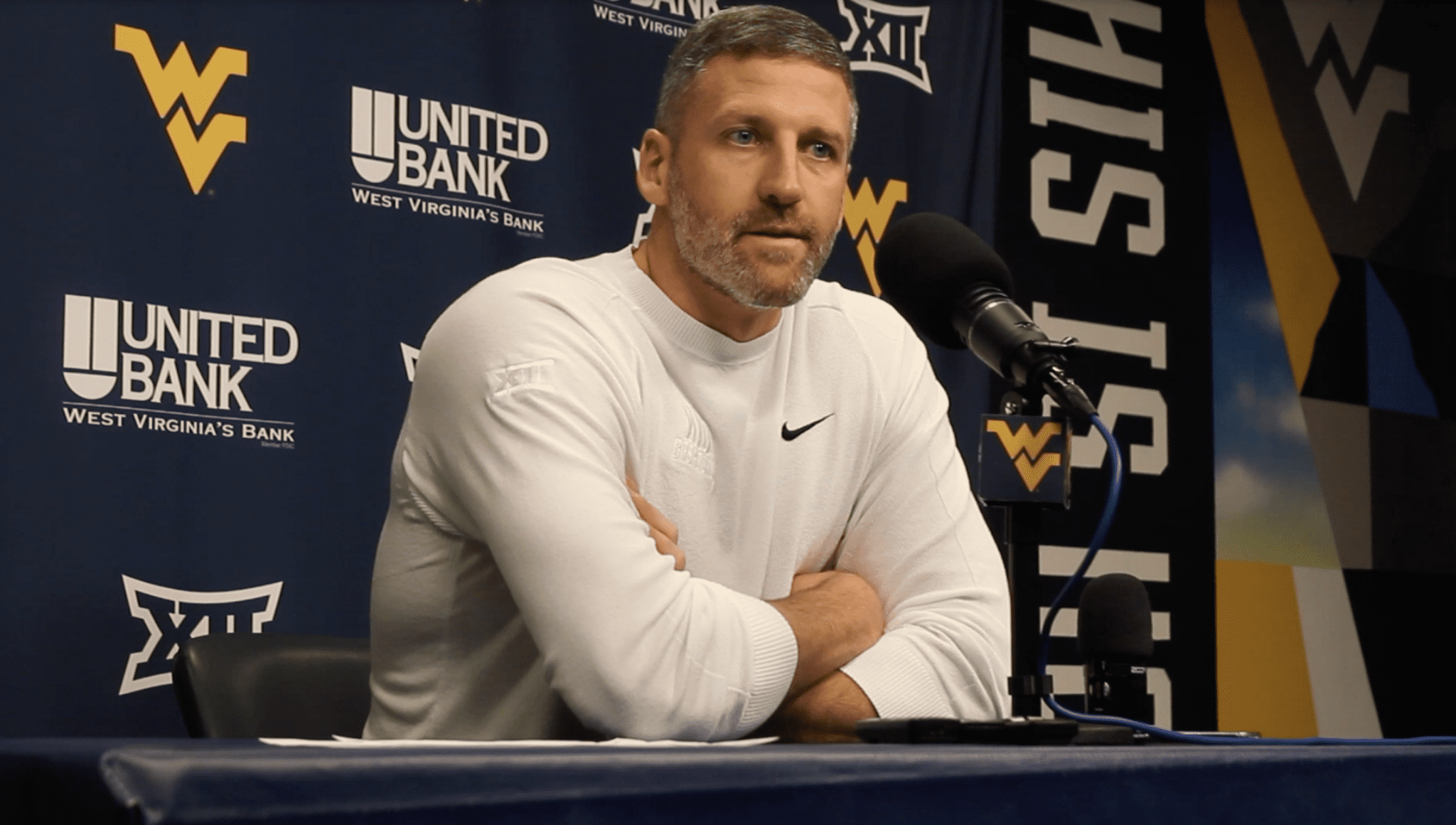 As if it's just another day for West Virginia Basketball. Starting point guard Kerr Kriisa was suspended for nine games on Tuesday after receiving impermissible benefits while enrolled at Arizona.
Now, with the unknown health of Akok Akok, the appeal of RaeQuan Battle's wavier and the absence of Kriisa, this team is limping into game one.
West Virginia played fine during their exhibition against George Mason, rallying behind Jesse Edwards and Quinn Slazinski throughout the game. The team has the usual improvements that need to be made from most college basketball teams during the preseason. WVU interim HC Josh Eilert has mentioned depth, defense and rebounding becoming issues this season. Against GMU, the Mountaineers showed all of those weaknesses but still pulled out an 85-78 win. Kriisa finished with 11 points on 3-of-5 shooting from the field, attempting only threes.
Once Edwards and Akok went into foul trouble, the frontcourt depth of this team was nowhere to be found. Akok ended up not finishing the contest, as he went to Ruby Memorial Hospital after collapsing on the floor during the second half. Edwards ended up fouling out at the end of the game.
After this team parted ways with graduate transfer Jose Perez, West Virginia was bound to face depth issues.
WVU's eligible roster for Missouri State (as of Tuesday):
1: Kobe Johnson, Jeremiah Bembry
2: Seth Wilson
3: Josiah Harris, Ofri Naveh
4: Quinn Slazinski, Patrick Suemnick
5: Jesse Edwards, Ali Ragab
It is unknown at this point whether or not Akok could return to the game of basketball, or when. Eilert mentioned on his radio show that Akok was getting tested throughout Monday. Now with Kriisa not eligible to play in games, WVU is desperate to get Battle's waiver appeal overturned.
Kriisa will be inactive for nine games as he serves his suspension. Kriisa will be able to practice and travel with the team. The 6-foot-3 guard is set to make his season debut on Dec. 16 against UMass in Springfield.
Kriisa will miss Missouri State, Monmouth, Jacksonville State, SMU, Virginia/Wisconsin, Bellarmine, St. John's, Xavier and Drexel.