West Virginia TE Mike O'Laughlin Contemplating Retirement After Latest ACL Tear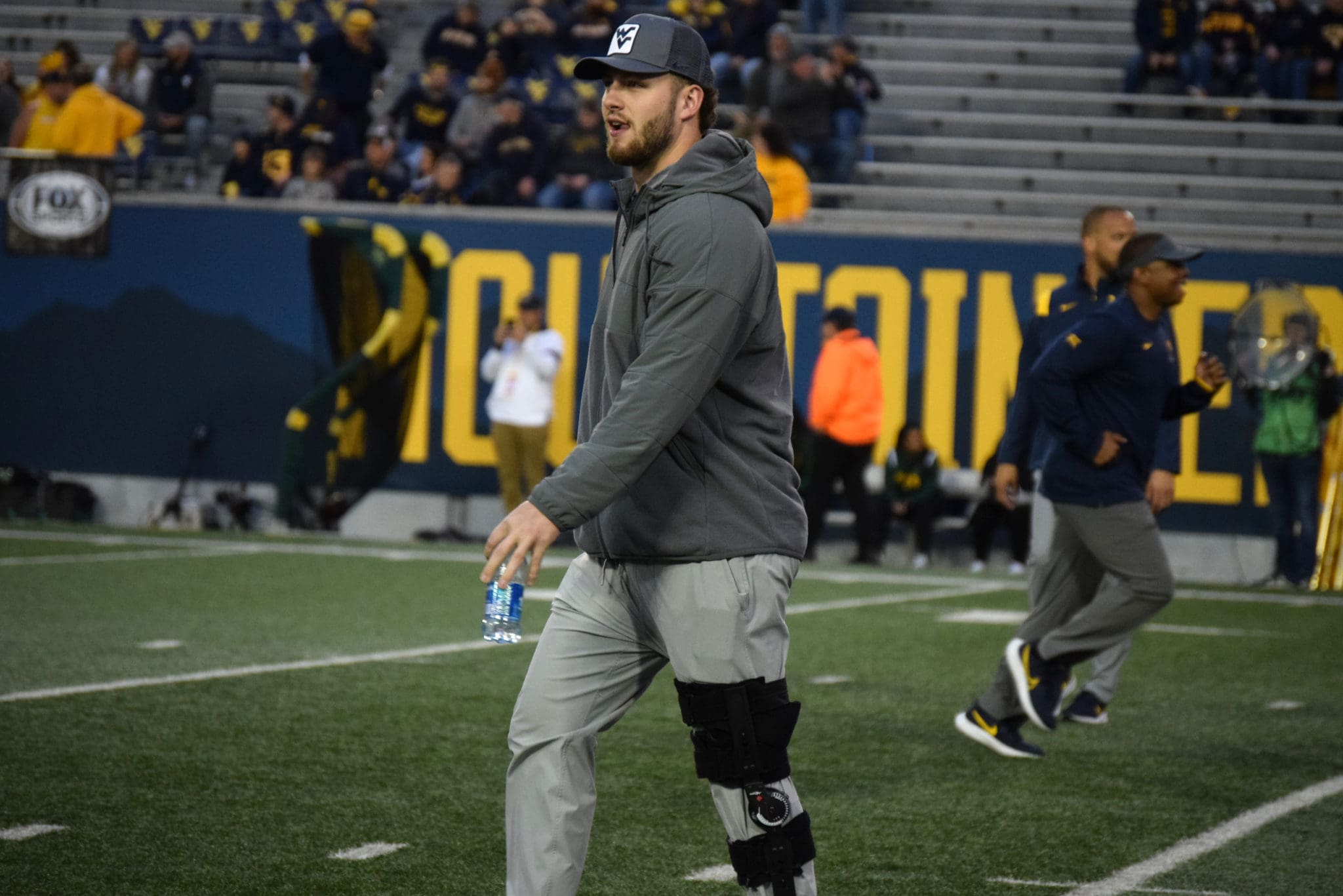 Injuries can take an athlete's joy for the game away or force a player to retire long before their time should be up. That may now be the case for West Virginia tight end Mike O'Laughlin after suffering yet another serious injury, one that was head coach Neal Brown announced on Tuesday will force him to miss the rest of the season.
O'Laughlin posted an essay about his football career, his time in Morgantown and his string of injuries. He detailed his first ACL injury in 2018, discovering he tore his ACL/MCL in a game last October, one he actually finished and then eventually coming to terms with the realization that that he endured a third ACL tear in Austin against Texas.
His full statement can be read in the images below.
During an injury plagued tenure, O'Laughlin has played in 19 career games at tight end for the Mountaineers. The Illinois native has recorded 37 receptions on 292 receiving yards during his time at West Virginia. This season, O'Laughlin caught three receptions in the Virginia Tech game and hauled in a big-time play on the final drive against Pitt.
It now remains to be seen if O'Laughlin decides to close the football chapter in his life.
Welcome to the new home of WVU football and basketball breaking news, analysis and recruiting. Like us on
Facebook
, follow us on
Twitter
and check us out on
YouTube
. And don't forget to
subscribe
for all of our articles delivered directly to your inbox.