Asti: Dissecting Good, Bad, Ugly of Neal Brown's Tenure at West Virginia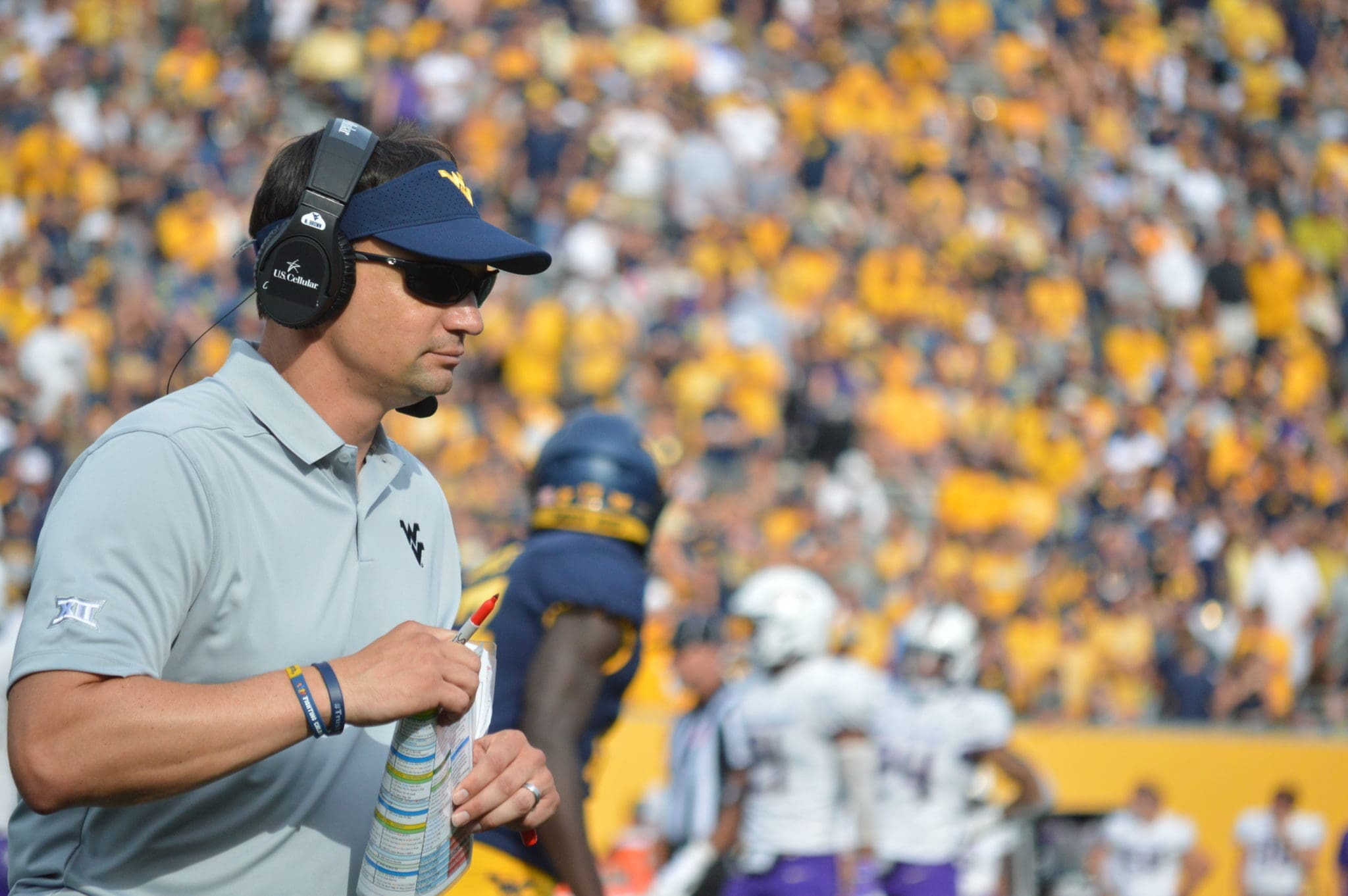 Four years is an appropriate time to evaluate the tenure of a head coach. Yes, coaches often received much more time years ago, but that is never going to be the case again, especially in the midst of NIL and the transfer portal running wild. So regardless to what happens in the future, it's time to look back on Neal Brown's time leading the West Virginia football program to this point.
No one, including Brown himself, would try to claim the overall stretch of these past four years has been good enough. In fact, when you are one of only two teams in a conference not bowl eligible, it's not even close to good enough. Brown has a losing record overall and has finished three seasons under .500. To put that into perspective, WVU only had three losing seasons from 1999 to 2018, but has had three in the last four years under Brown. Even those who like Brown the man, and there are many of those for good reason, can't deny he has not delivered in a results based business, fair or unfair.
With all of that said, was it all bad all the time? No. In fact, there was a point about half way through his tenure that the program truly appeared to be climbing. The promotional phrase of "trust the climb" actually seemed like it meant something. It's also relevant to acknowledge that low expectations were placed on WVU right away when Brown took over intentionally because it was understood he was taking over a program in need of an overhaul. Year 1 was labeled as "year 0" by some and year 2 ended with a bowl win. How did we where things are now, a place of complete chaos and uncertainty? Why is a once proud program, the 15th winningest in the history of the sport to be exact, enduring a period that could be argued as the darkest for the Mountaineers since before Don Nehlen took over in the late 1970's? 1979 was the last 0-2 start to a season for WVU before 2022.
Asti: WVU Football Fans Should Expect More, But Need to be Reasonable
What has Brown done well?
It might be difficult to take positives out of a four-year stretch that's been among the worst for the program, most notably the past few decades, but Brown has done some good things. For starters, Brown instantly brought back the connection and bond West Virginia football always had with its alumni. Brown contacted notable alums and former great players like Rasheed Marshall and Mike Logan, both who reside in the Pittsburgh area only 70 miles north from Morgantown, yet voiced not feeling welcome around the program under Dana Holgorsen. Perhaps the most famous former Mountaineer Pat McAfee publicly acknowledged that Brown, and Lyons both to be fair, sought him out and made sure to prepare any trepidation the NFL punter turned media mogul was still harboring about embracing his WVU roots, granted it's unclear if any tension exists after McAfee's criticism of the 2022 product. This led to several prominent alums taking it upon themselves to start attending games again for the first time in years, which culminated in many of them being at the Backyard Brawl in Pittsburgh to open the season.
This shouldn't have had to be a task on Brown's plate since he had nothing to do with anything that went on under his predecessor or even years before that, but he did it and knew of its importance. Repairing those significant relationships is an underrated feather in Brown's cap.
Asti: Criticize Neal Brown, Don't Accuse Him of Not Caring About West Virginia
In addition to his work as a people person, Brown has performed well as a recruiter, which can be argued to be the most important job of a college head coach. And this has even reached its peak with the upcoming 2023 class. So far, and things can always change, Brown has commits from 18 players, many of them three-stars by most national outlets, four players with a four-star ranking from ESPN and Rodney Gallagher, who owns a four-star label from everywhere that awards stars. Neal Brown is responsible for recruiting the sixth highest recruit in the history of West Virginia Mountaineer football in Gallagher. That is impressive. It just is. And to do that despite a down period, makes it arguably that much more impressive. These players are actually so locked in with Brown that some have voiced a desire for WVU to keep the current coaching staff in place as a contingency on staying committed. Firing Brown could mean the recruiting class goes from top 35 or 30 depending where you look to barely recognized at all.
What has Brown not done well?
Cleaning up messes off the field isn't going to trump failing on the field. Recruiting quality players doesn't matter if they aren't developed properly and the team doesn't win. Those are the comebacks Brown's critics will have ready as a response to anything already brought up. And those comments are valid.
Besides losing too much and failing to win many big games, what else has Brown not done well that has spelled a disastrous state of affairs? For starters, the transfer portal has become a giant problem for WVU. Now the portal did not exist in its current form prior to Brown and it's far from just a West Virginia issue as its impacting program around the country, both positively and negatively, but the numbers speak for themselves against WVU. Losing key contributing players like Winston Wright Jr., Akheem Mesidor and more recently Charles Woods is just a bad look no matter the reasons. When one of your players with eligibility left decides he would rather play elsewhere, it's going to reflect on the head coach, even if it's not his fault. Brown has used the portal to his advantage too, but the additions, namely quarterback JT Daniels have not panned out as planned to balance things out. There are rumors other players could be leaving too.
Players West Virginia Football Lost to the Transfer Portal in 2022
Now to his actual coaching, you know what's it's all really about. Brown has lost too much and his record is bad. Everyone can see that upon a quick Google search, but why? He's been inconsistent with in-game decisions. Brown has not been aggressive enough, or not enough until his team's season was already swirling downhill. One example of this is deciding to not go for it on a 4th and short late in the Backyard Brawl, arguably the biggest game Brown has coached at WVU. The Mountaineers were on the road in a record setting rocking atmosphere as the underdog and yet Brown took the conservative approach. Many can go to other mistakes, dropped passes and a controversial moments as why WVU lost on that night in the rebirth of the rivalry with Pitt, but that moment was the most damming.
In totality, the team has never been able to click with every phase performing well simultaneously. This season, the defense started off letting down the offense and then the offense began flipping the script and struggling right when the defense started to improve. But in 2021, it was the a stellar defense that allowed WVU to find its way to a bowl game despite the offense failing to score points on a consistent basis. The 16-13 loss to then number 4 Oklahoma last year spoke to that more than anything and was another big game that got away from Brown.
One criticism brought up as much as any other to this end was sticking with quarterback Jarret Doege as long as he did. Many felt Brown was giving Doege too much rope due to a long personal relationship dating back to coaching his older brother at Texas Tech. There's no way to know how Garrett Greene would have played if he took over for Doege a year before he eventually claimed the starting role over Daniels, and it has been said by coaches that Greene is a different quarterback now than he was showing in practice then, but giving him that time to learn may have provided a spark to the team or at least got his individual progression going sooner.
With a decision not yet made, and the possibility of Brown returning for another season very much in play, the polarization effect his tenure has had on Mountaineer Nation may continue, but what that means for the future of the West Virginia football program remains to be realized.