Four-Star West Virginia Commit Rodney Gallagher to Visit Penn State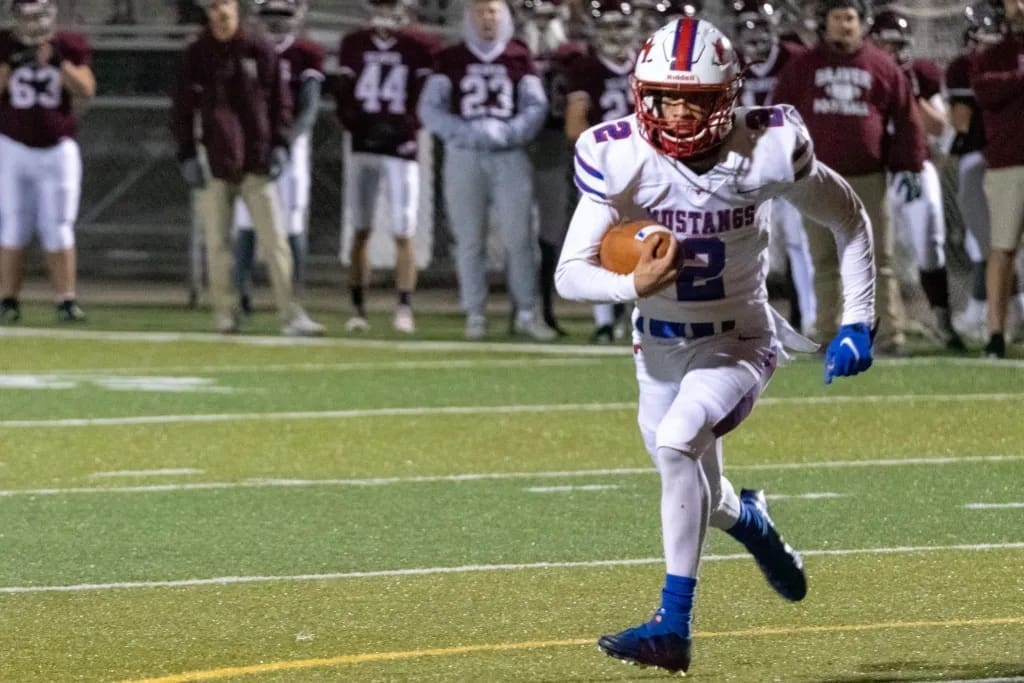 Rodney Gallagher will be visiting Penn State this coming weekend. The four-star West Virginia commit announced on Twitter that he will be in attendance for the Nittany Lions' game against Michigan State.
While a visit could just be that, this news comes as a surprise since Gallagher has been considered a hard commit to WVU sine officially announcing his intentions to become a Mountaineer back in May.
I will be visiting Penn state this weekend. @CoachTerryPSU

— Rodney Gallagher 3rd (LLC💕) (@Rodney_G3) November 21, 2022
"I'm still committed to West Virginia and it's just in case anything happens with Brown," explained Gallagher when we reached out to the Laurel Highlands star after he posted about his upcoming trip to State College. He's referring to the uncertainty surrounding the future of WVU head coach Neal Brown.
Even though several other WVU top commits have said they are still locked into going to West Virginia, there's always the possibility things could change if a program fires its head coach and the staff the player was recruited by is no longer in place.
The Laurel Highlands High School product is widely considered the top senior in Western Pennsylvania. He's also the top ranked recruit of the Brown era at West Virginia and the sixth-highest rated recruit in WVU history, according to 247Sports. He's listed at 5'10 and 160 pounds. Before committing to WVU, Gallagher received offers from over 20 schools, including the likes of Notre Dame, Michigan, Nebraska, Oregon and more locally both Pitt and Penn State.
Gallagher has been honored as an All-American athlete and will be playing in the Under Armour All-American bowl in January.
He did attend a WVU home game just a few weeks ago.