West Virginia Football HC Neal Brown Responds to Pat McAfee's Comments About Team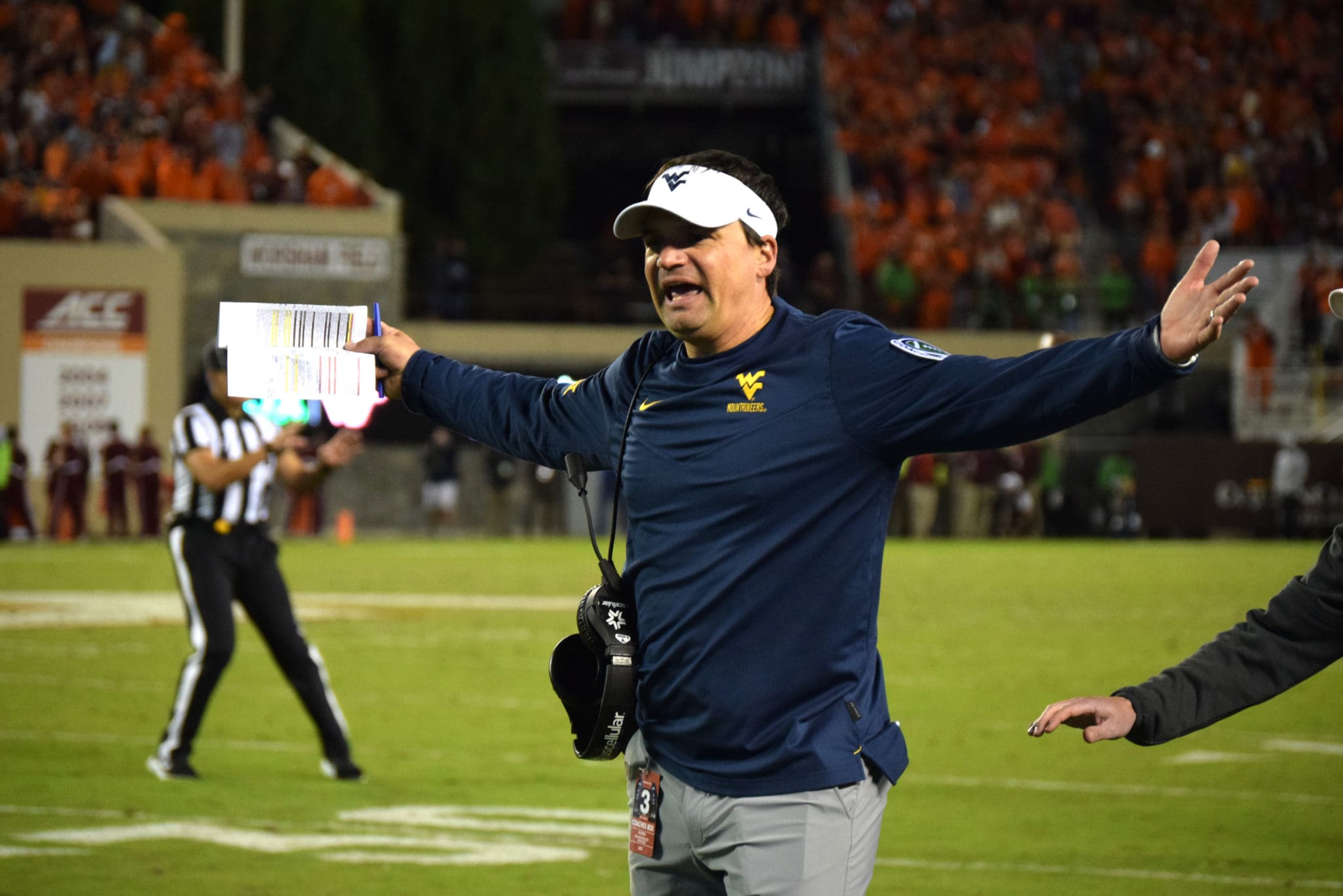 MORGANTOWN, W.Va – West Virginia head coach Neal Brown did eventually offer a response to something that has been on the minds of Mountaineer Nation in his weekly press conference on Tuesday.
WVSN's Mike Asti asked Brown if he had any thoughts or reaction to what Pat McAfee said on College GameDay about the program.
"I don't watch TV or go on social media," said Brown. He then went onto say he is not aware of what was said and that he unplugs to avoid hearing the noise during the season. Brown's response is typical of what most coaches would say under similar circumstances and don't change anything one way or another about the state of the program.
I asked WVU HC Neal Brown if he's aware of what Pat McAfee (@PatMcAfeeShow) said on GameDay and if he had a response. He said he could not comment because he is not aware. He then said he stays off social media and TV as part of cutting out the noise. https://t.co/HQrNOyayqd

— Mike J. Asti (@MikeAsti11) October 25, 2022
McAfee, much like many members of Mountaineer Nation, is growing frustrated in direction of the program. In the midst of a segment during Saturday's College GameDay, which the legendary WVU kicker and former All-Pro NFL punter joined full time earlier this season, McAfee wasted no time in proclaiming WVU as his most disappointing team this season.
"For me, personally, honestly, this is a real thing. The West Virginia Mountaineers have been the most disappointing team in my particular eyes. Because this has been four years in the Neal Brown's 'Trust the Process' and I think they could have taken over the Big 12," said McAfee.
Mountaineer Legend Pat McAfee Details Disappointment in West Virginia Football
At this point, nothing any fan or media member, no matter how notable the person might be, says about the Mountaineers matters in the grand scheme of things. The task remains the same regardless – win the next game, and that's all Brown is focused right now.
WVU's path of getting back on track won't be easy with TCU coming to Morgantown for an afternoon matchup on Saturday. kickoff is scheduled for noon and the game will air on ESPN+.
Welcome to the new home of WVU football and basketball breaking news, analysis and recruiting. Like us on
Facebook
, follow us on
Twitter
and check us out on
YouTube
. And don't forget to
subscribe
for all of our articles delivered directly to your inbox.