Source: Neal Brown Knew of Charles Woods' Decision to Transfer Days Prior to Announcement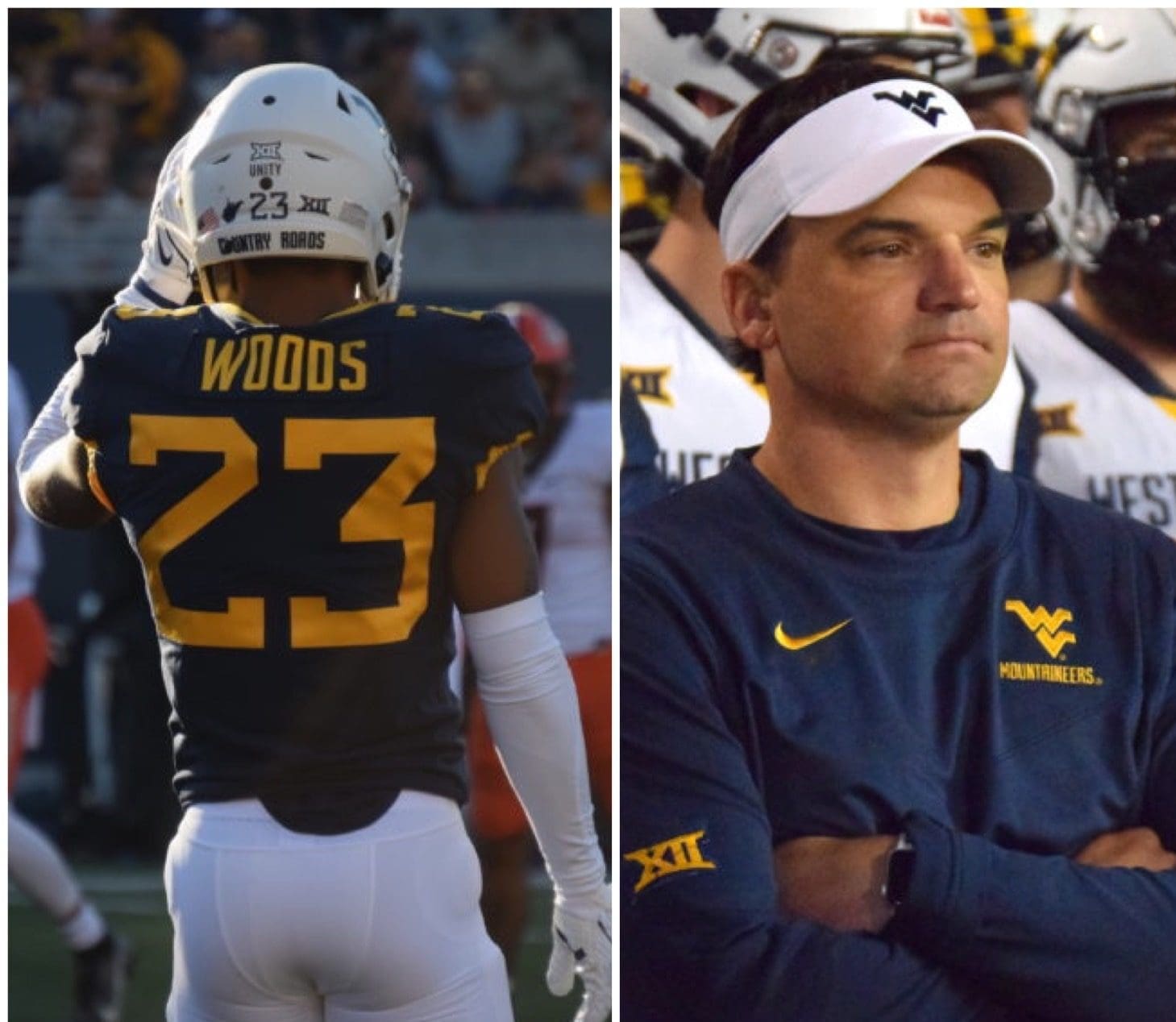 To add further confusion to the departure of cornerback Charles Woods from the West Virginia football program, a source close to the player has told WV Sports Now that head coach Neal Brown knew about Woods' decision to transfer several days before he posted his announcement on social media.
According to the source, who claims to talk to Woods on a daily basis, Brown knew of Woods' intention to transfer on Monday of last week. This information disputes indications that Brown was surprised by the news, like many others were, when it was revealed to the public an hour before kickoff of WVU's final home game of the season against Kansas State. Woods posted a brief message, alluding to his intention to transfer and saying his next commitment would be coming soon Saturday afternoon.
The source also told WVSN that Woods was never healthy enough to play and felt he was being pressured to get back out on the field. This also does not connect to claims Woods was fighting to comeback all season after undergoing surgery to repair his injured ankle. Woods was carted off the Acrisure Stadium field early in the Backyard Brawl and did not return to action until Week 8 in Lubbock, Texas in a limited role. He then played the following week at home against TCU.
Woods' injury plagued season will allow him to preserve an extra year of eligibility and play college football next season. He could have returned to WVU, but instead decided on transferring. When responding to a question about the news of Woods transferring hitting so close to kickoff, Brown appeared to harbor some animosity towards the player.
WVU HC Neal Brown Fires 'He Shut it Down' Shot at Departing CB Charles Woods
"I heard he put something out on social media. I try to protect these guys, but he shut it down," Brown said while hinting that Woods did not give it his all in the preceding weeks. Brown also mentioned that he has been unable to reach Woods and their communication had been minimal leading up to the news.
In an effort to set the record straight and explain his decision, Woods released a statement on Sunday. "My teammates, my brothers, I wish I was allowed to finish the season with ya'll but some things are out of my control," Woods offered as why he was not able to close the season on the field. The "out of my control" part could be as simple as he did not want to play and lose the season eligibility wise.
It's tough to determine what's the full truth and what led to Woods transferring, but something happened to rupture his relationship with Brown, especially since he was sent to represent the team at Big 12 Media Day before the season as a team leader. Regardless, there's no going back now and WVU is left trying to pick up the pieces as one of the worst seasons for the program comes to an unceremonious conclusion.