Geno Smith Led Seahawks to MNF Win Despite Injury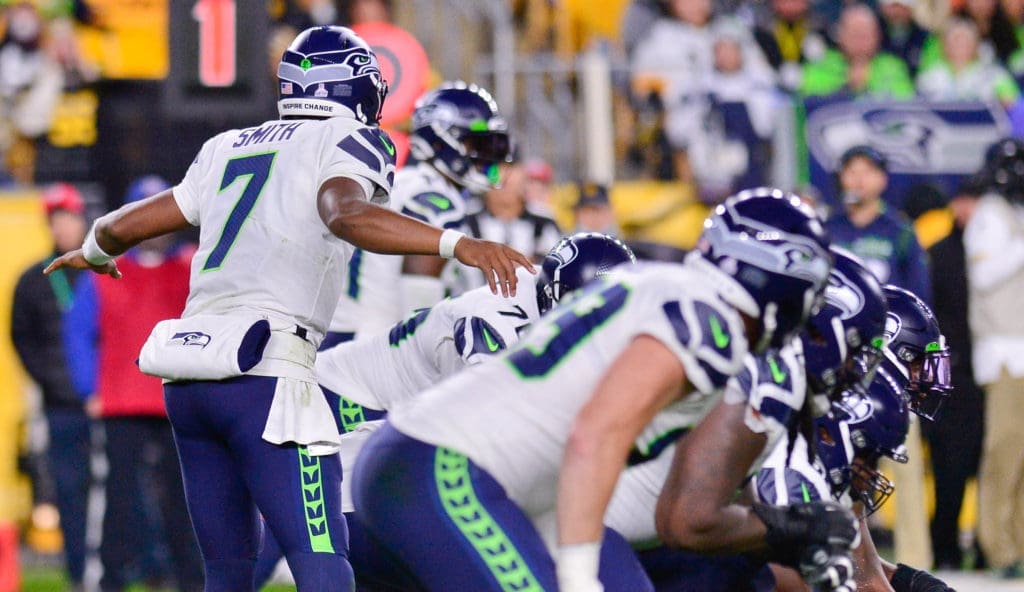 Big things often happen when Geno Smith is on a national stage, and that was definitely the case Monday night. Smith put up some highlights and led his Seahawks to another win on Monday Night Football.
Seattle beat the Giants 21-3 in a game that actually saw Smith experience an injury scare and the Seattle defense achieve the biggest play of the game.
Smith broke the scoring seal of the game in the final seconds of the first quarter. He scrambled outside and threw a strike to DK Metcalf that got Seattle on the board.
Geno Smith with a laser to DK Metcalf for 6 🦾

Seattle capitalize off the turnover pic.twitter.com/3av6uwuaQV

— B/R Gridiron (@brgridiron) October 3, 2023
But not long after the touchdown, the mood changed for Seattle fans when they watched their quarterback roll his ankle. The incident occurred as Smith was being tackled going out of bounds.
#GenoSmith @Seahawks #MNF
Right ankle injury.
See why hard to return/be effective.https://t.co/FfSnKqjfld pic.twitter.com/XssdQvsCsK

— David J. Chao – ProFootballDoc (@ProFootballDoc) October 3, 2023
Smith then immediately jumped out and voiced his displeasure in the play. Smith's anger provided another viral moment for him this season.
Geno Smith was not happy after this tackle. pic.twitter.com/YvSEAS8qDs

— NFL on ESPN (@ESPNNFL) October 3, 2023
Smith did head to the medical tent and leave the game briefly, but returned at the start of the second half.
Overall in the game, Smith completed 13 out of 20 pass attempts for 110 yards and a touchdown. He did not have any rushing yards, even though he normally does gain some yards on the ground. The Seahawks didn't really need much more from their offense either since their defense picked off Daniel Jones twice and ran one back for a defensive score.
Cluck here for more Geno Smith coverage on WV Sports Now, including his comebacks wins from this season.